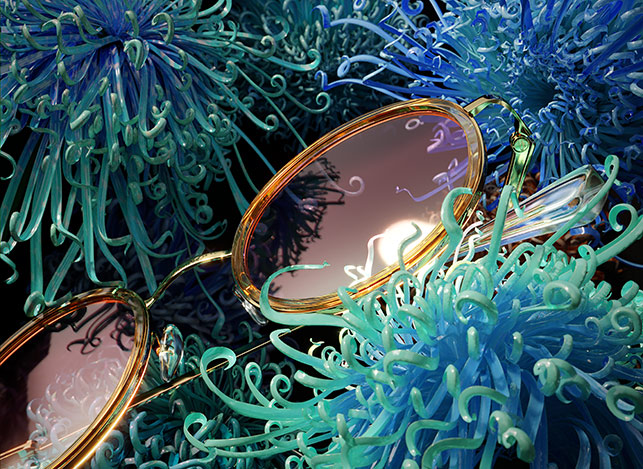 Three-dimensional art that appears realistic. This is the work of Paris-based Polish artist, Ada Sokól, with whom we have collaborated to present our Etnia Barcelona sunglasses from her unique, groundbreaking perspective. Discover the result on our Instagram page. Can you tell whether it's real or virtual?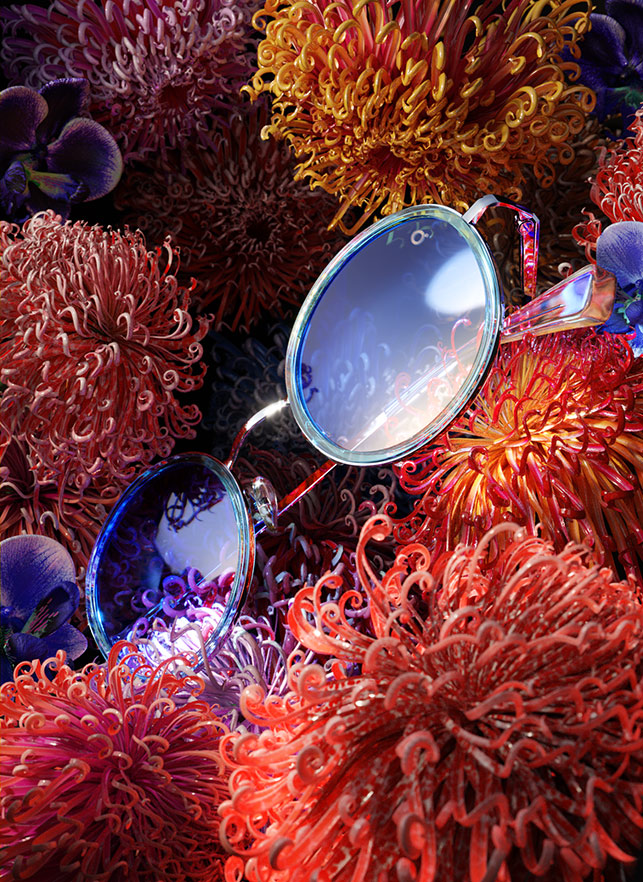 It's Ada Sokól's technique and passion for detail, a passion we share in the design of our glasses, which make her 3D renders so hyperrealistic. We also love her use of color and can't wait to kick start the collaboration to discover how this innovative artist interprets the Etnia Barcelona universe.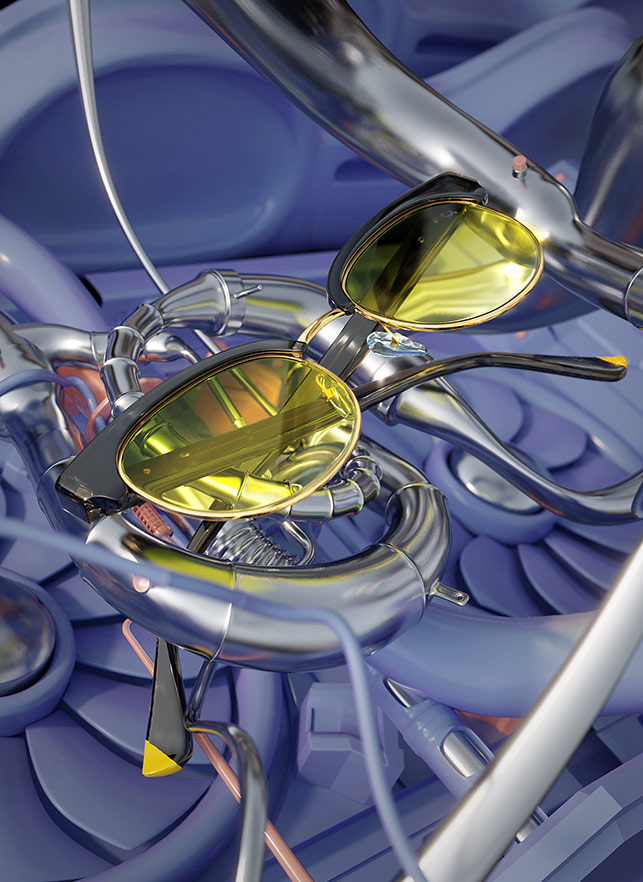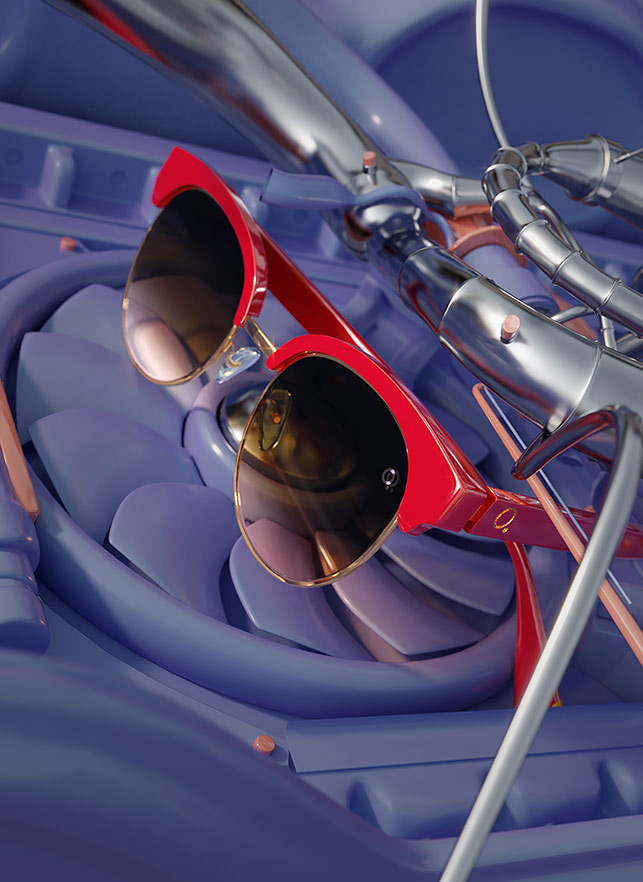 Our Miramar, Marina and Ottense sunglasses are a fusion of marine elements and technology which generate futuristic reflections, inviting us to look beyond the frames.
This fantasy world created exclusively by Ada Sokól for Etnia Barcelona shows off the artist's talent in a completely new field. Ada herself grew up surrounded by 3D language: her father was one of Poland's pioneers in the field of three dimensional design. Thanks to her talent and creativity, she has become one of the leading artists in current 3D photorealism, a trend that's ready to explode in the coming years.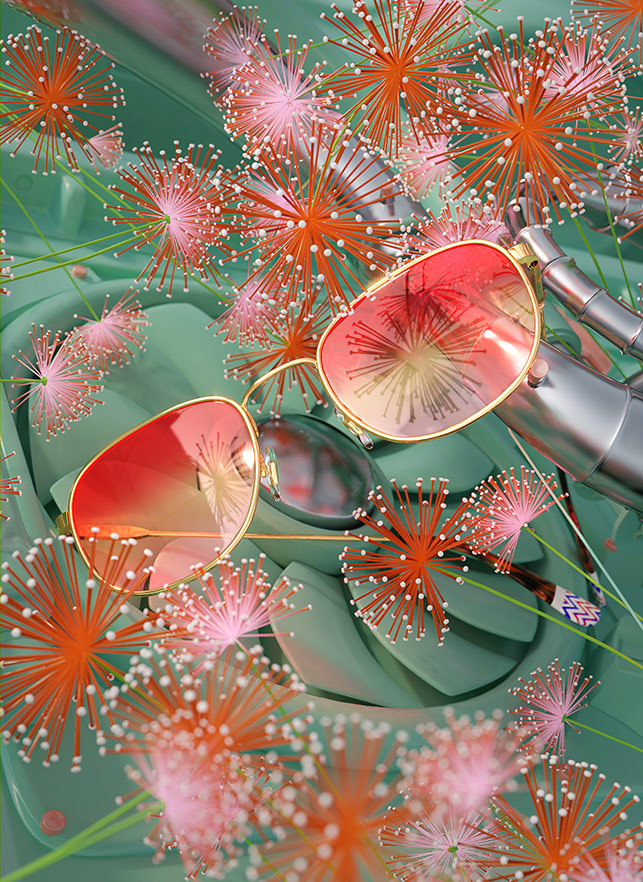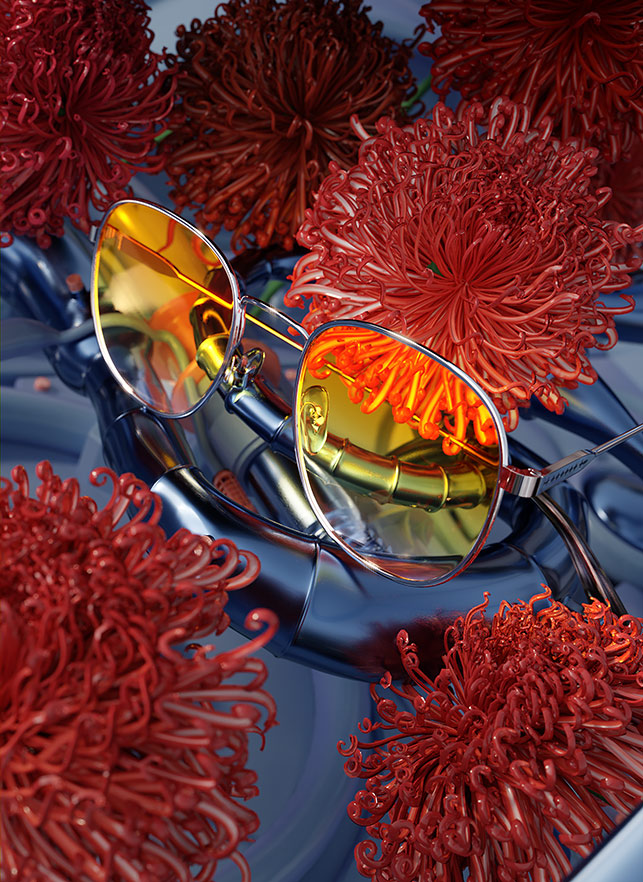 Let yourself be inspired by Ada's creative world and her personal influences in our questionnaire:
Tell us someone you admire that in your opinion has changed the rules
Vint Cerf.
If you had to pick just one color; which one would it be?
Currently light purple (Pantone radiant Orchid).
If there was a movie about you, what soundtrack would we be listening?
Music I'm listening reflects my state of mind (sometimes, when I need more motivation its music over 200bpm), but if I would have only one track to chose: Arca -Baron Foyel.
Recommend us a painter, writer, filmmaker, designer, musician… People that inspire your creativity.
Film maker – Michael Haneke, designer – Elsa Peretti, artist – Isamu Noguchi.