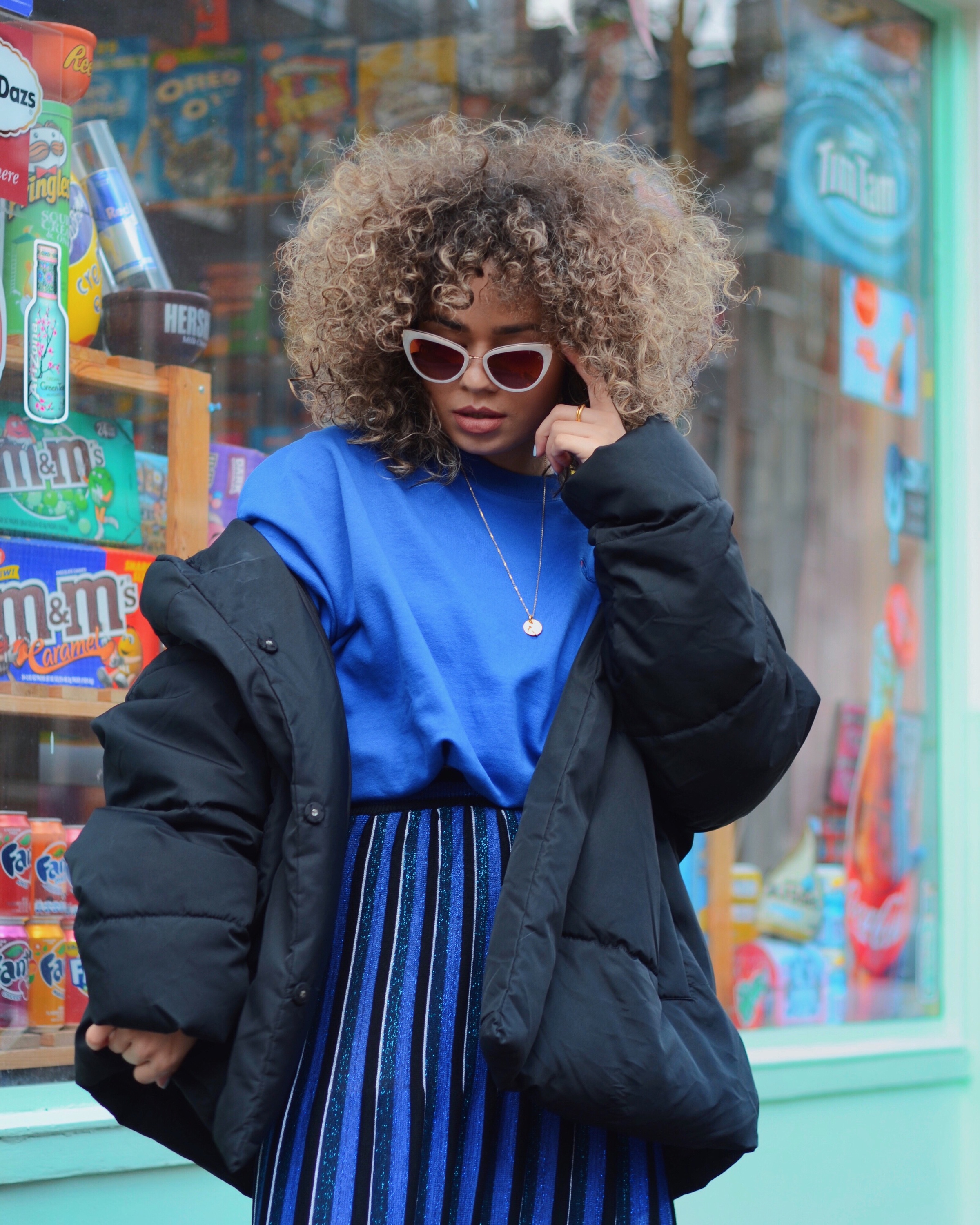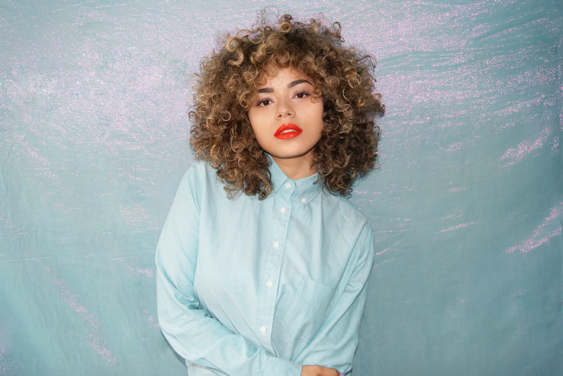 To inspire others to be themselves: this was the challenge set by Dutch influencer Celeste van Joost when she launched her Celmatique fashion site in 2015. Since then, Celeste's website has offered a window to her personal style, sharing inspirational photos of her colorful, eclectic and authentic looks and featuring, of course, our Etnia Barcelona sunglasses.
In fact, Celeste van Joost is another of our creative collaborators on the #EtniaCollective project, which we launched earlier in 2018. This international community of artist influencers shares a vision that chimes with our own. Each member creates their own original content featuring our glasses and shares it on Instagram. Celeste has chosen one of the most iconic designs from the Originals Collection: our Amelia sunglasses with a cat-eye shape that creates a very feminine look.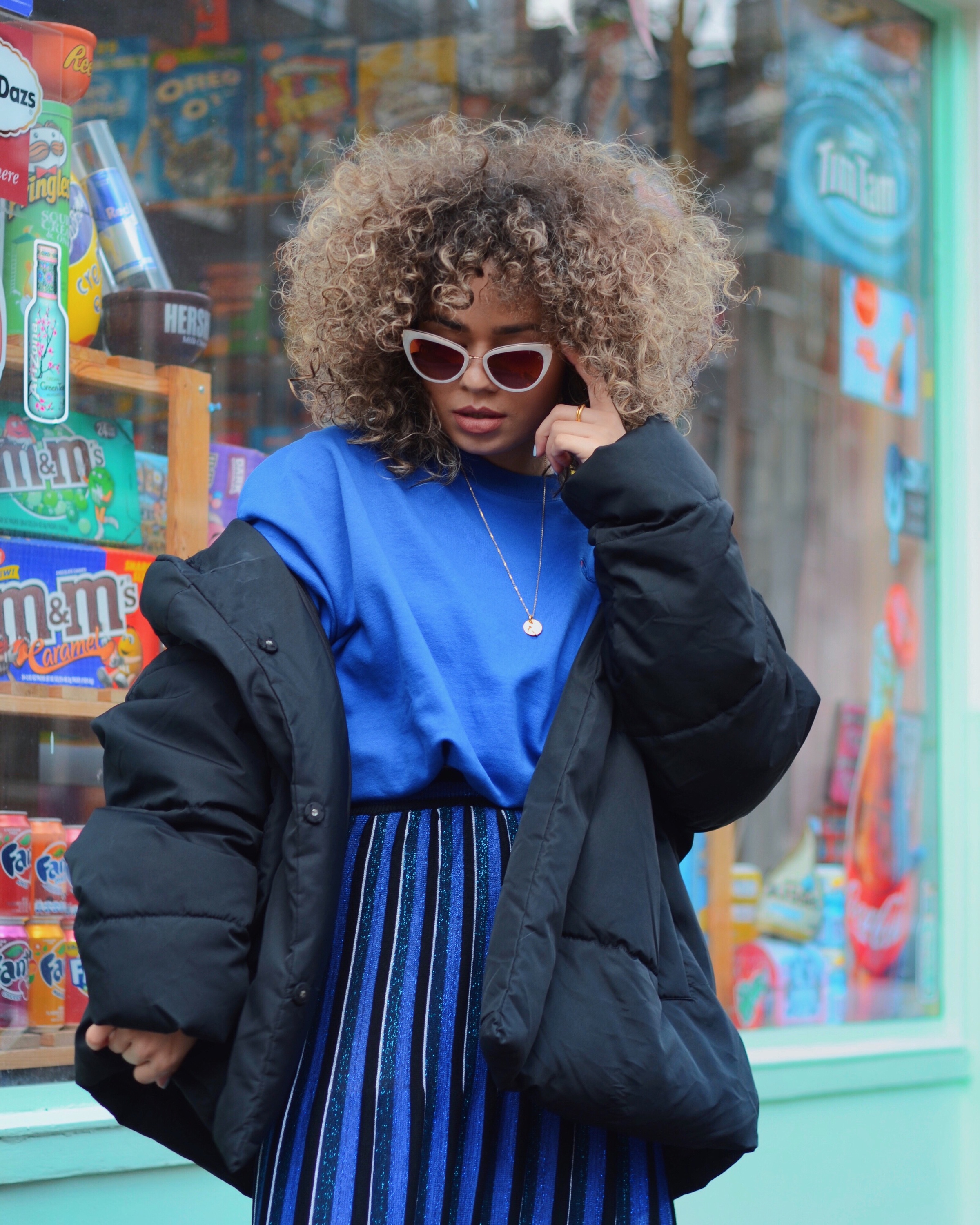 The Celmatique founder braved the New York winter with a super-current look comprising a pleated midi skirt and electric-blue T-shirt under a puffer jacket, with our sunglasses in white. An unexpected combination that inspires us to have fun with fashion and use it as a means of self-expression; just as we at Etnia Barcelona aim to do with our glasses and our #BeAnartist campaign.
Want to know who taught Celeste van Joost to follow her instincts and be herself? She tells all in our #EtniaCollective Q&A:
Tell us someone you admire that in your opinion has changed the rules.
Oeh, that's a hard one actually. But honestly I think it's my mom. She always has been a great example to me. Despite the fact that she is one of the most hard working women I know, she has a very unique style and positive vibe. That inspires me every day to make the most out of it. I remember when I told her I wanted to drop out of school (I studied Journalism) to follow my passion. Her answer? "Go for it." I feel like I might change the rules here, lol. Lucky for me she always supported me!
If you had to pick just one color; which one would it be?
Yellow. For sure. Lemon, bright, mustard, I love all the yellow shades.
If there was a movie about you, what soundtrack would we be listening?
LION BABE – Treat Me Like Fire
Recommend us a painter, writer, filmmaker, designer, musician… People that inspire your creativity.
One of my favorite music artists nowadays is NAO. She's a London based singer-songwriter and record producer. Her sound could be described as soul combined with electronic music, funk and R&B. Last year she came to Amsterdam but sadly I missed her performance because I was traveling. But my friends told me she's just as good live. I feel like she's one of few artists that is able to transfer so much feeling into her music. It's really touching. My second recommendation must be Dewy Elsinga – artist name Butterfingaz, one of my friends. Her colorful and abstract art has a very playful, defined style I really love. In the near future I would like to have a massive painting of her hanging in my living room.
If Etnia Barcelona were an artist; which one would it be?
You guys are already your own artist! <3
#EtniaCollective is more than a fashion project. We've invited artists from other disciplines to participate, such as illustration, photography, art, and many more, so that they can interpret our glasses from their unique anartist perspective.
Discover it on Instagram with the hashtags #EtniaCollective and #BeAnartist and look out for our upcoming blog posts. Stay tuned!