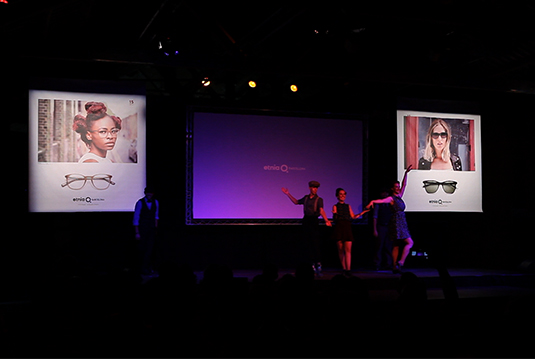 This year we again had the good fortune of bringing together the entire Etnia Barcelona family here in our native city of Barcelona. Last week we spent a few very intense days in our annual sales meeting, #momentum2015.
Three days of work and fun in which we celebrated the 15 years of Etnia Barcelona and shared with our entire team this dream that gets bigger every day and brings us closer to our goal of becoming the best brand of eyewear in the world.
At the opening of this 2015 meeting, which we held in Palo Alto, the incubator for creative companies located in the heart of Poble Nou (Barcelona), we presented our new Vintage collection which will be unveiled this coming September. A tribute to independent culture, a collection comprised of six models of sunglasses and eight models of optical glasses that combine original acetates from the '70s, recovered from the factories of Mazzucheli, with our DNA, colour.
The forms of iconic models reinterpreted with our ethnic stamp on the designs to create our own vintage look, Vintage Indie. Etnia's Barcelona's Vintage collection blends a classic look with the spirit of the brand, always with exquisite attention to every detail.
During the rest of the days of #momentum 2015, we enjoyed product workshops, where we also presented updates on the classic collection; marketing, IT, and many other activities that allowed us to bring the values of our brand to our entire team and made this Etnia Barcelona #momentum 2015 sales meeting a success.
See you next year!