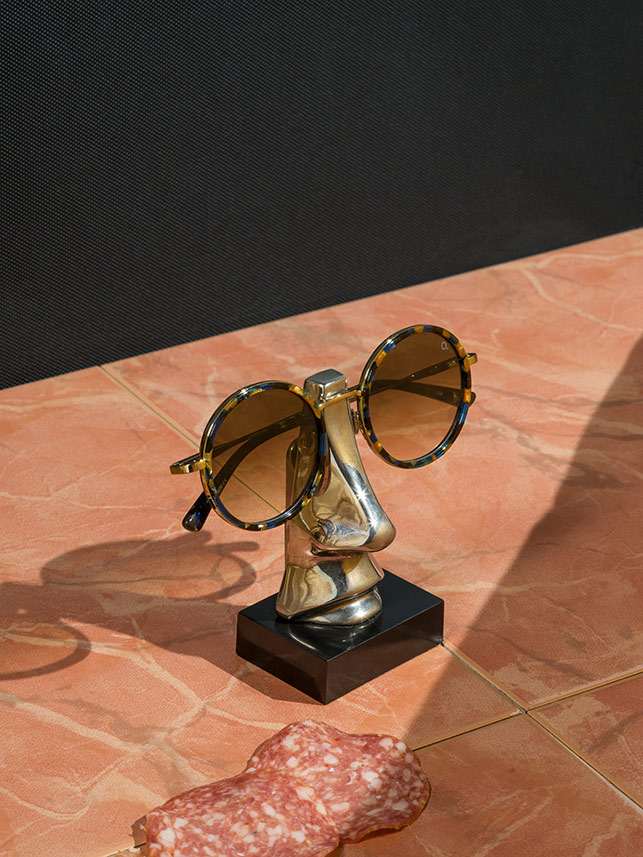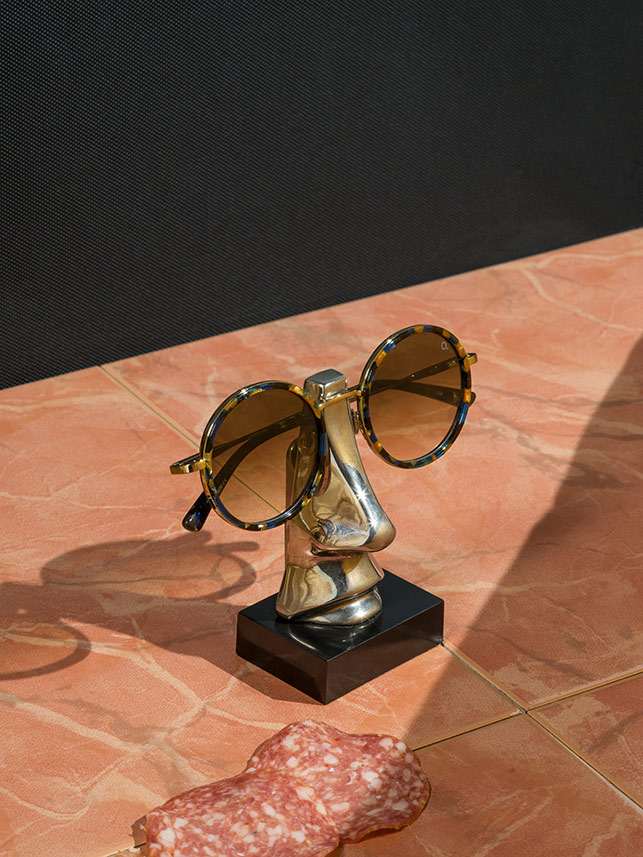 Color, pop culture and food are just some of the inspirations of the duo, Terrence Caviar, formed by photographer Kelsey McClellan, and stylist Michelle Maguire. It is their talent, sense of humor and attention to detail that go into the images they create and finish with their very own hallmark, just like our glasses. With this in mind, we asked them to join our project #EtniaCollective: Etnia Barcelona's very own international creative community. And they said yes!
The creative pair behind Terrence Caviar, having worked for publications such as Wired and fashion brands such as COS, take on the challenge of interpreting our designs. Taking one of our new 2018 collection pieces –namely, the Etnia Barcelona Almagro sunglasses – they have created a composition forInstagram that shares our anartist attitude. How do you like the slice of salami? It's not unusual in Kelsey McClellan and Michelle Maguire's work for food to take center stage, similar to our still life series by Biel Capllonch.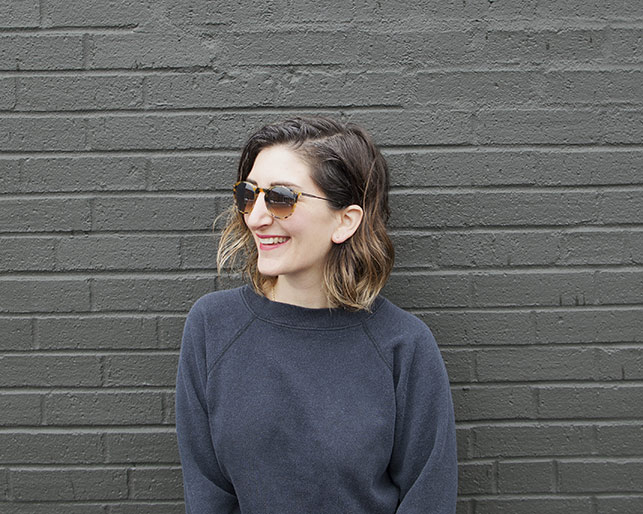 Don't miss the chance to discover what inspires these two young creators in the Etnia Barcelona questionnaire. From Luca Guadagnino to Thomas Albdorf, their role models are sure to surprise you.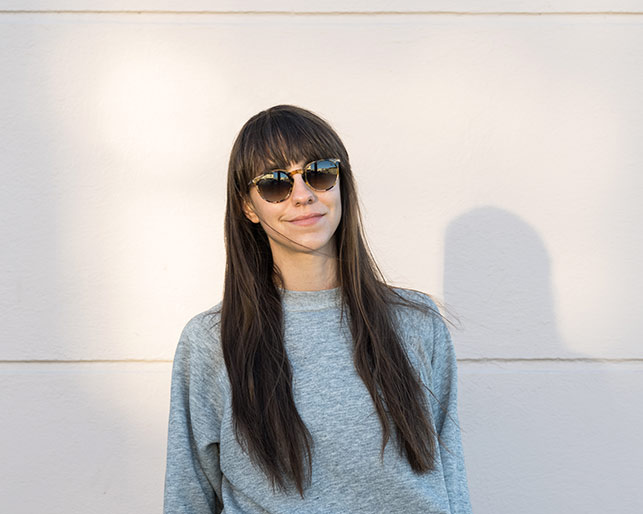 Tell us someone you admire that in your opinion has changed the rules.
Michelle Maguire: The collage artist Ruth van Beek, particularly with her Hibernators and Levitators series, both of which feature small common pets. I like the attention paid to cutting and folding pre-existing imagery to bring a disorienting and alien-/ blob-like dimension to the new creature, often times throwing off the rectangular edge of the original source material, further creating a lovely tension. They're odd and uncomfortable and perfect. They also feel very quiet.
Kelsey McClellan: Photographer Thomas Albdorf for the way he intersects photography and sculpture, and the way he uses the internet to further disconnect how the two medias overlap and are perceived. Somehow his work is very contemporary but also pushes the boundaries of what you'd expect from a still life image.
If you had to pick just one color; which one would it be?
Michelle Maguire: Today, a soft, muted blushy orange.
Kelsey McClellan: Dark green.
If there was a movie about you, what soundtrack would we be listening?
Michelle Maguire: I've been listening to a lot of ethereal and electro-/ synth-pop stuff lately – the Cocteau Twins and Orchestral Manoeuvres in the Dark. And recently a friend turned me on to an early-70s band from Brazil called Secos & Molhados. It's tropicalia/folk rock sung by a man named Ney Matogrosso, who has this beautiful and unusual high-pitched voice. Music is so cool and powerful and transportive. I can also hit the soft rock pretty hard!
Kelsey McClellan: I come from a pretty large family and growing up we'd all meet once a month on a Sunday at my Grandma June's to have dinner and celebrate so-n-so's birthday (usually 3 or 4 a month). One uncle would always bring an accordion, another a guitar and harmonica, another a banjo, and someone (sometimes my mom) would jump on the piano to have a jam. It was blue grass/folk style music that just kinda rambles on in an upbeat tune thats easy to clap to – Something like Kingston Trio's Bottle of Wine.
Recommend us a painter, writer, filmmaker, designer, musician… People that inspire your creativity.
Michelle Maguire: Filmmaker Luca Guadagnino; designer/architect Adolf Loos; photographers Grant Cornett and Keirnan and Theo; collage artist Ruth van Beek; painter Jonas Wood. They all cause me to lose my mind a bit, and create pieces that keep me coming back for more, over and over and over again.
Kelsey McClellan: Gabriel Garcia Marquez is my all-time favorite author. His magical realism is so hypnotizing. I probably get the most inspiration though from yoga and time spent sitting silently – with everything greatly explained, far better than I ever could, in Cutting Through Spiritual Materialism by Chögyam Trungpa.
If Etnia Barcelona were an artist; which one would it be?
Sol LeWitt.
The Etnia Collective international community of creative minds keeps growing on Instagram. Discover all the artists involved with the hashtags #EtniaCollective and #BeAnartist.