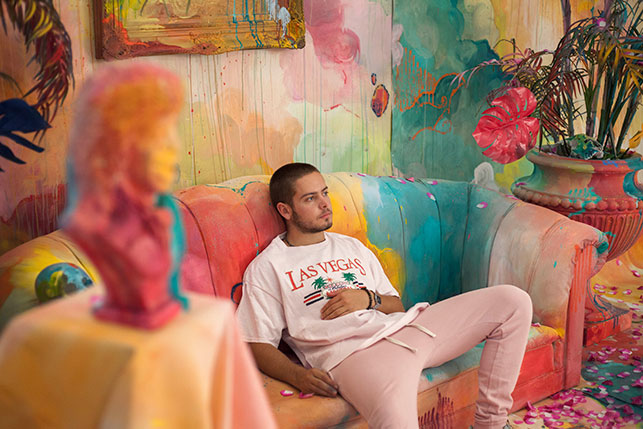 We love to reinterpret art because we believe that each and every one of us has a unique way of seeing the world. To show you exactly what we mean, our new #BeAnartist Series 3 campaign gives a new context to classic works of art to create unique new pieces. Just like our new Spring Summer 2018 collection.
Under the umbrella of this campaign and the slogan "Recolor the Classics", we asked Misterpiro and five other creative artists to reinterpret the images from #BeAnartist Series 3. This time, the Madrid-based artist has taken our version of Da Vinci's "Salvator Mundi", which presents the Carytown glasses model, and revamped it with an incredible explosion of colors.
"Being Anartist is about that moment when absolutely no one can tell you what you should do, and that moment only happens when I'm creating something".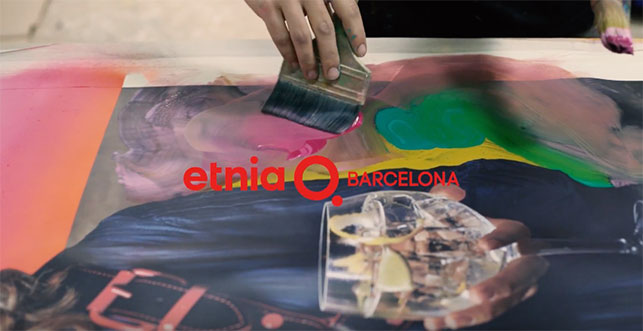 Misterpiro is a visual and urban artist. He began working on the street as a graffiti artist and later moved into watercolor, acrylic and water techniques, which he uses in his Madrid studio. Misterpiro has managed to combine two opposing techniques to create a unique style that is full of life and color, from the warmest red to the most electric turquoise.
He brings the grace of watercolor to the street, a new base for murals that moves away considerably from paper, which he uses for his finer pieces. Misterpiro's technique is based on improvisation, where the aggressiveness of the spray and the subtlety of the watercolor combine on a range of bases. The resulting pieces are full of expression and light, transporting us from the most figurative depictions to total abstraction.
Don't miss the work Misterpiro has reinterpreted for us! You can see all the "Recolor the Classics" creations at our Flagship Store.
What's more, if you would like to learn all about Misterpiro's creative process and that of his fellow artists, come see us at Anartist Encounters! Every Tuesday at our store in El Born. Find out about this program and other upcoming events by subscribing to our newsletter.