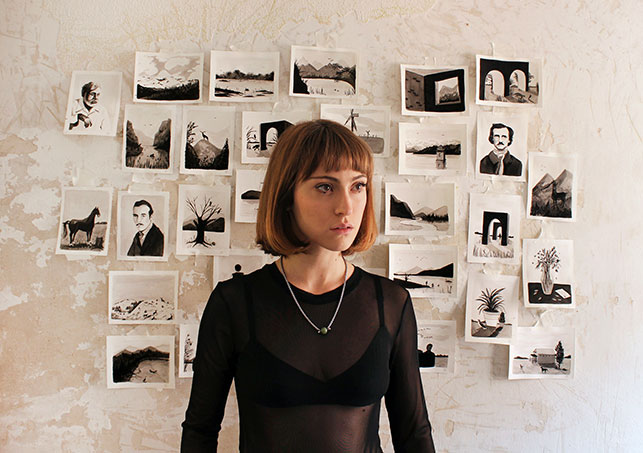 It all depends on the color of the lens you look through. That's the ethos of our #BeAnartist Series 3 campaign, photographed by Biel Capllonch, and our "Recolor the Classics" project, a collaboration with young artists like Mercedes Bellido to reinterpret the campaign images.
The Aragonese illustrator has combined her artistic and anarchistic senses to give an anartistic touch to our version of Da Vinci's "Lady with an Ermine", who wears the Bywater model of our micro glasses.
"For me, being Anartistic is about making art more accessible in order to share culture, beauty and color".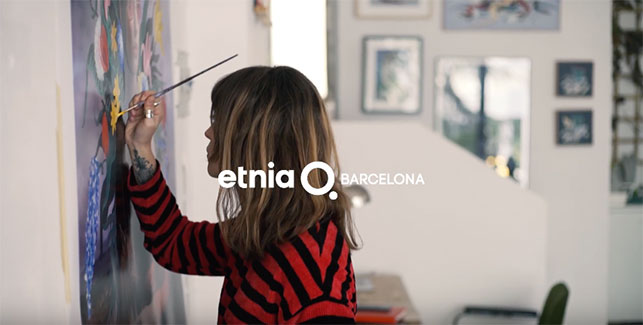 Mercedes Bellido discovered her passion for painting at a very early age. During her university studies in Fine Arts, she incorporated this technique into her work, where it plays the major role supported by drawing and embroidery.
She has participated in a variety of collaborative works with official bodies, fairs and exhibitions. Mercedes has held three of her own exhibitions over the past two years: PAPERBALL at Espacio Lamosa; NO HOME, at Lasala in Zaragoza; "Everything under the sun dies" at Espacio Ananas, Madrid and at Plastic Murs (Valencia, 2017) with "The Night, the bird with black wings".
She collaborates with various brands and music groups, such as Le Boogarins, My Expansive Awareness, Baywaves, Calavera, Howls, Caniche Macho, Nueva Vulcano and Mishima.
Would you like to see the result of her creative endeavors? All the "Recolor the Classics" works are exhibited at our Flagship Store!
What's more, if you're interested in Mercedes Bellido's work and that of other artists like her, don't miss Anartist Encounters! In our newsletter find details of this and other cultural events hosted at our store in the Born district of Barcelona.