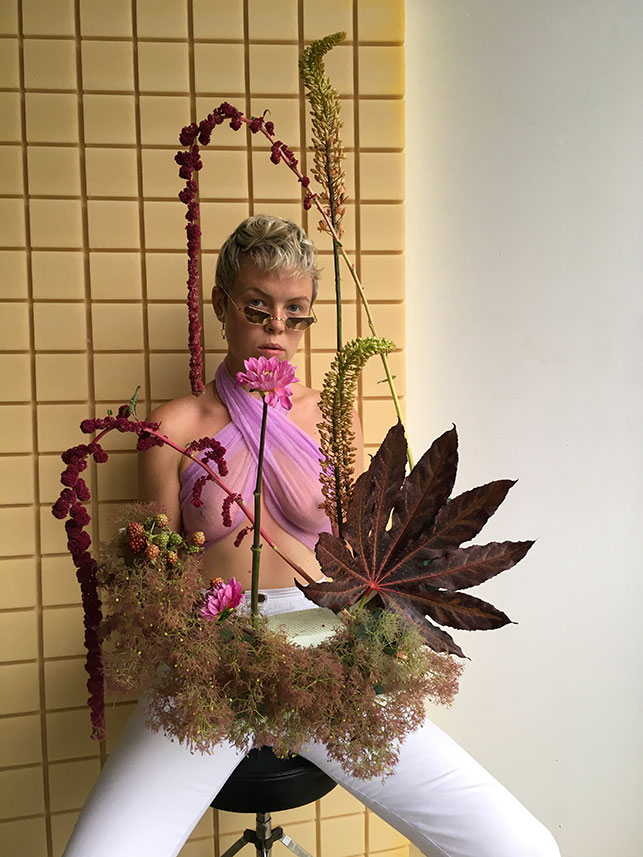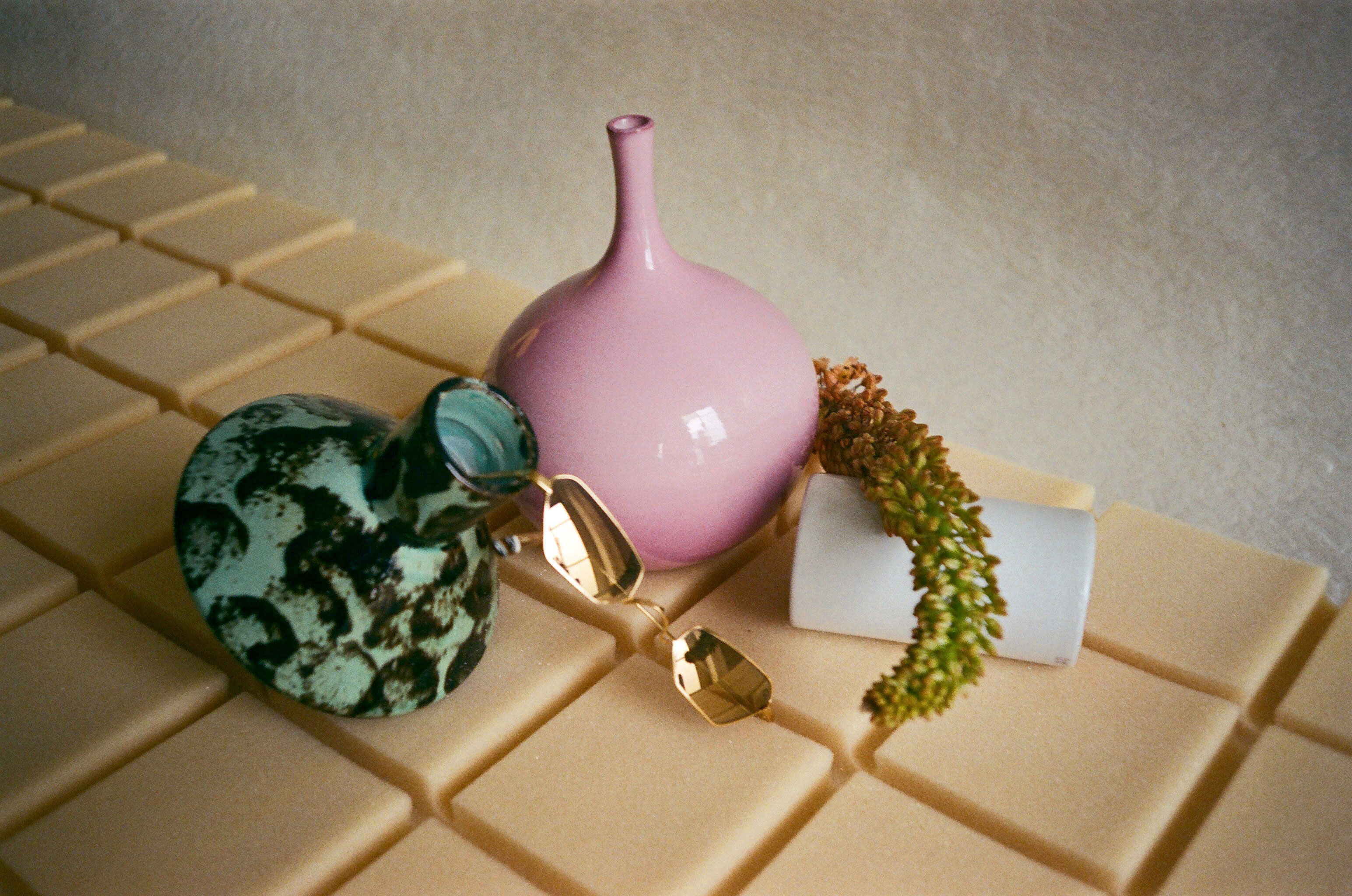 Instagram never ceases to surprise us and it's because of this platform that we've come across new talent that does truly amazing things. For this reason, we decided to create #EtniaCollective: a project that aims to raise the profile of these young artists by giving them the chance to reinterpret our glasses.
Carolina Spencer, better known as @matagalplantae on Instagram, is one of these artists. This Chilean designer's account is the perfect universe for flower and plant lovers. She easily combines her knowledge in design and the full potential of her creativity to create sublime floral compositions showcasing her signature good taste.
For the #EtniaCollective project, Carolina Spencer has created a bold floral composition with our CARYTOWN GD Micro glasses model as the protagonist of the piece.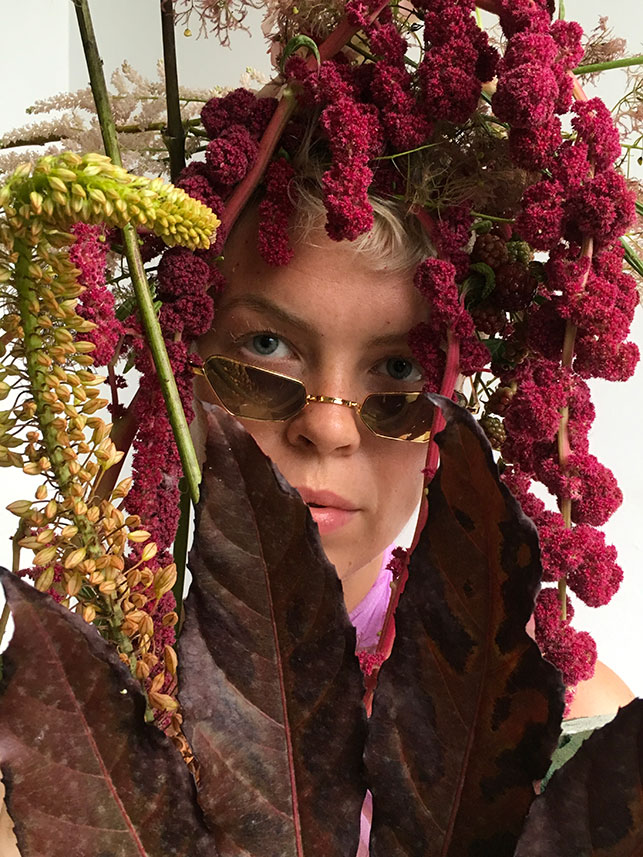 Want to learn more about this lover of art? Here is her interview:
Tell us someone you admire that in your opinion has changed the rules.
I'm huge a fan of Alejandro Jodorowsky, maybe because I'm Chilean and he also is. I think of how closed minded Chilean society used to be when he was born – and still is – and everything that he has transgressed socially and culturally is very powerful. He is a person who has explored many ways of creativity and thinking, broken many rules to get where he is, and especially to get an expansion of himself. He is 89 years old but his thinking is very contemporary and expansive.
If you had to pick just one color; which one would it be?
Buah, difficult question. I love them all.
If there was a movie about you, what soundtrack would we be listening?
 Pharoah Sanders Alice Coltrane King Krule Allah las Bill Evans Stevie Wonder The Beatles Prefuse 73 Broadcast King Gizzard & the lizard wizard Homeshake Nick Drake … so many bands I've listened…
Recommend us a painter, writer, filmmaker, designer, musician… People that inspire your creativity.
I've been in a very Chilean explorer mood lately, so im gonna recommend artist from where i come from that people might not even know: The artist writer-poet-film director-actor- tarot reader Alejandro Jodorowsky, the hipper realist painter Claudio Bravo, artist and poet Nicanor Parra, the singer Violeta Parra and Victor Jara.The architect Smiljan Radic, the writer Claudio Naranjo and Pedro Lemebel.
If Etnia Barcelona were an artist; which one would it be?
Someone who hasn't been born yet.
What inspires your creative process?
 Inspiration comes from anything. I guess I make personal connections in my head and that ends up in some creative idea. It's weird how personalities work and I guess what I created is a reflection of how different inputs are linked in my brain. Sometimes a conversation, a movie, a song, a memory, a color or a shape suggests me something and that "something" binds it to something else and forms like a chain of links that together create a new thought , a new concept, an image, whatever.
What do you feel or experience when you are working?
 I feel connected to everything I am, I forget the rest of the world and I concentrate on filtering and developing an idea, a concept or a feeling. I try to get from start to finish and be happy with the result, I guess it's at that moment when the brain and imagination finally relax – when you say "it's done" – until you start over again to develop another idea.
What do you expect your work to tell or change?
 When I see that someone feels identified with what I do, I feel that I´ll probably have some kind of influence or voice that communicates something. But it's not something I want to do intentionally, I'm not really trying to make any kind of change. Everything I do is a way of expressing myself in order to achieve emotional balance. I guess I kind of like to express that there are unconventional ways to explore a profession. But I don't feel that is up to me to indoctrinate anyone.
What's your desire?
 Be happy. Live out of the city. Build my own house. One of my biggest projects.