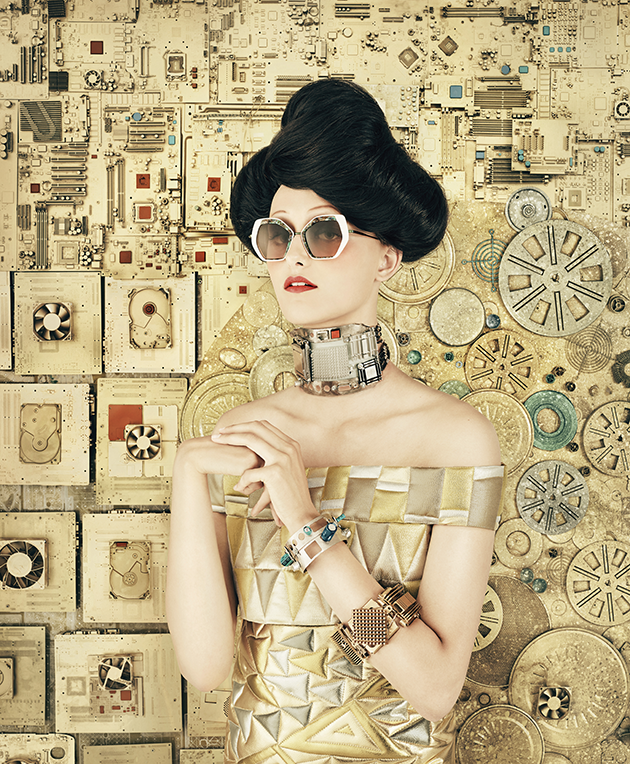 Last week we teased you with some details about our upcoming fall-winter 2018 campaign. This week we're revealing it to you in its entirety:
Under our Anartist gaze, we have reinterpreted some of the most iconic works of Gustav Klimt, a transgressive artist who invited viewers to take a look beyond with his symbolic paintings that are full of details. The meticulousness of his working style and his unique use of gold turned his paintings into genuine jewels.
Klimt's father was a jeweler, which is why from a very young age the artist understood the importance of details when it came to creating unique pieces. Much like his paintings, our FW18 collection offers more details than ever before, turning each pair of glasses into a unique jewel.
And speaking of details, "The Art of Details" is the campaign's central theme. We have recreated the Klimt universe with photographs that are full of details which are indiscernible at first sight: technological elements in the background, everyday objects that have been dipped in gold… The stars are the characters that are wearing contemporary clothes and our glasses. These are creations where modern items are depicted alongside the classic objects of the original work, and where gold and technological innovation are a constant feature of the imaginary world.
Along with Biel Capllonch, the photographer for all the #BeAnartist campaigns, we have recreated the following 4 creations by Klimt:
The Kiss
Love and the connection between opposites. Our reinterpretation has a futuristic and innovative feel supported by microchips and everyday objects.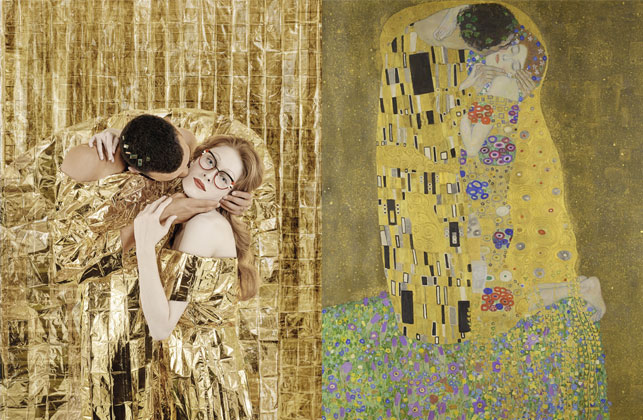 We've highlighted the model's gaze with our SINTRA eyeglasses.
Judith I
The "femme fatale".Klimt reinterprets the beautiful Biblical heroine and empowers her by giving her a defiant gaze. In our reinterpretation, we play with opposites and choose an androgynous man. We believe in the strength of individuals regardless of gender.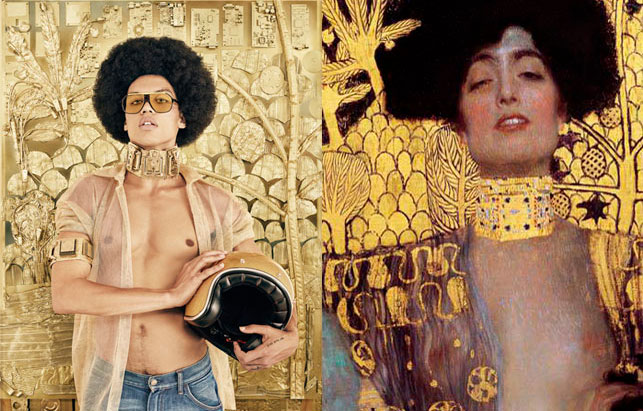 We boost Judith's powerful gaze with our OWAMI sunglasses.
Portrait of Adele Bloch – Bauer l 
Adele is a figure that inspires us because she dedicated her entire life to promoting art. She has a deep magnetic gaze that captivates us.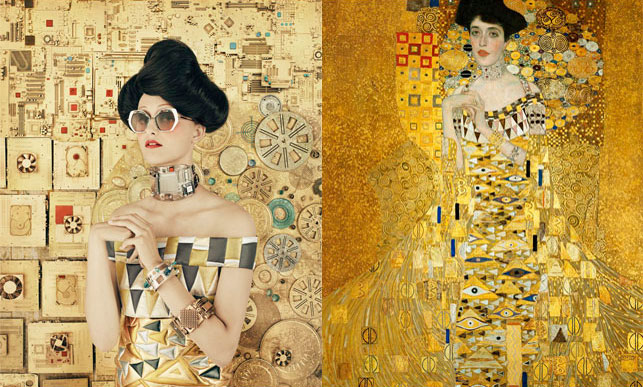 Our Adele is wearing SAHARA sunglasses, one of the top products for this fall-winter 2018 collection.
Beethoven Frieze
This mosaic represents Beethoven's Ninth Symphony and symbolizes the salvation of humanity through art. We have reinterpreted it by playing with technological elements such as cables and motherboards that are painted gold.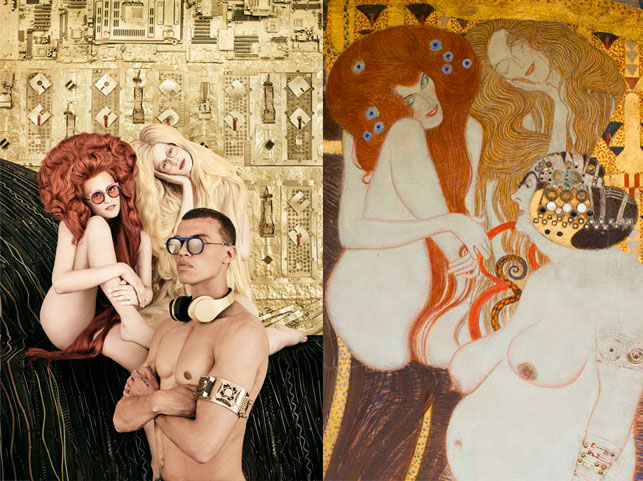 The female models are wearing our KOBE sunglasses and CATANIA eyeglasses, and the male model is wearing our ZENKO sunglasses.
Don't want to miss a single thing? Join the Etnia Barcelona community and get all the news regarding the new collection.