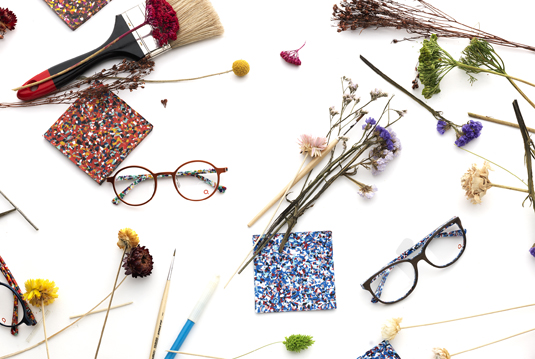 The ART FLOWERS collection emerged from the "Floral Print" fashion trend. The firm offers a new take on floral prints with original splashes of multi-coloured paint that transport us into an abstract universe. This time, Etnia Barcelona has created some new designs with a pictorial approach reminiscent of the ex- pressionists.
These compositions encompass several colour ranges, with everything from cool colours like blue and green to warmer shades of red and yellow.
The colours have been created in bloc acetate at the Mazzacchelli factory in Milan, Europe's leading acetate factory. This 100% eco-friendly acetate is manufactured with natural organic compounds such as cotton and cellulose paste, and is totally recyclable and biodegradable.
The ART FLOWERS collection will be available in opticians from September.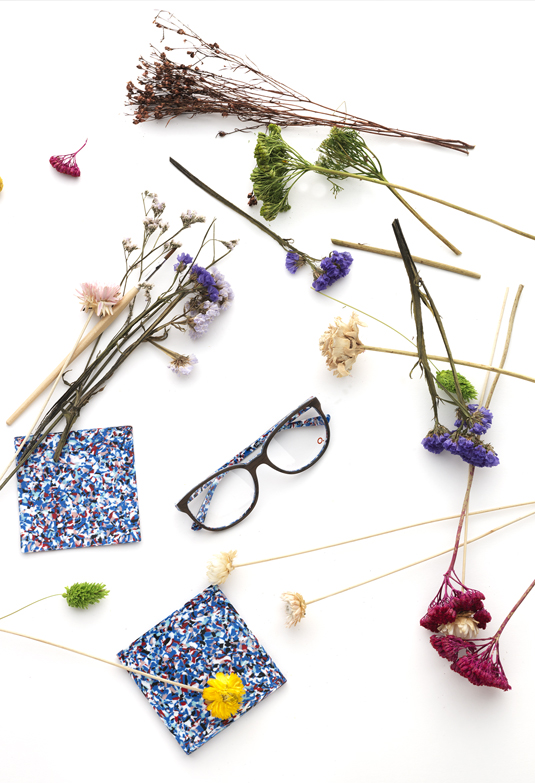 TOURNAI BRBL