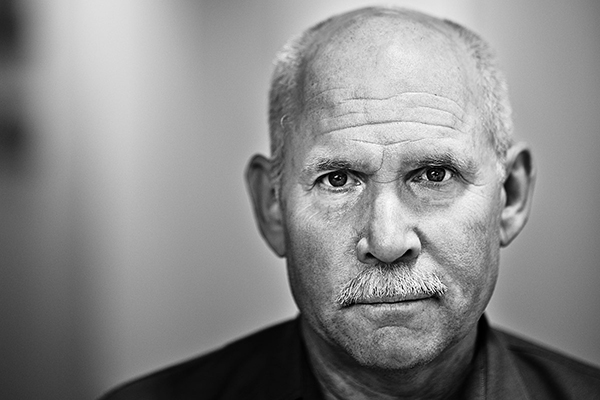 Who doesn't have the memory of the "Afghan girl" who appeared in National Geographic in 1985 etched into their mind?
Steve McCurry captivated half the world with his stunning portrait, which tells us a story, a life, through just one glance.
Beyond his famous photograph, Steve McCurry fascinates with his excellent use of colour in his pictures. He knows how to reflect the essence of ethnicity from an almost pictorial point of view, depicting moments that tell you a story, both aesthetically and conceptually.
"I look for the unguarded moment, the essential soul peeking out, experience etched on a person's face…"
Steve McCurry was born in the United States on 24 April 1950. His photographic career began during the Afghanistan War (1978-1992). He has also covered other international conflicts such as the Iran-Iraq War and the Gulf War.
His career as a photojournalist was launched with his coverage of the war against the Soviets. In Afghanistan, McCurry disguised himself in native garb to carry out his work unnoticed, bringing reels of film out of the country by sewing them into his clothes. His images, published around the world, were the first to show the conflict there. This work earned him the Robert Capa Gold Medal for Best Photographic Reporting from Abroad.
McCurry continued to cover international conflicts, including the Iran-Iraq war, Beirut, Cambodia, the Philippines, the Gulf War and Afghanistan. His work has been published in magazines worldwide, and he is a frequent contributor to National Geographic.
He uses a Nikon D700 DSLR and a Hasselblad medium format camera. In an interview, he says: "In the old days, I mainly used prime lenses like a 28mm, a 38mm and a 50mm, but these days, I am happy with the results of my Nikkor 28-70 zoom lens that I find gives me sharp results".
It is an absolute honour to be able to collaborate with such a hugely important figure as Steve McCurry for our new collection WILD LOVE in AFRICA which is an ode to ethnicity and wild beauty.