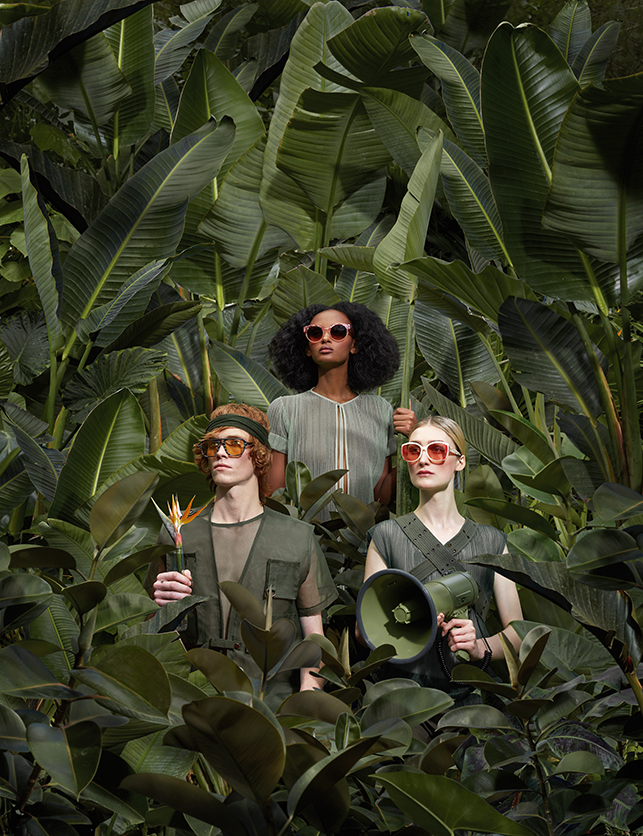 Born amidst the forests, blessed by the plants, flowers and birds with a sole mission: to fight for a better world.
Special messengers who shed light on the problems that threaten this world. Nonconformists who expose the reality of a planet in danger.
2020 Warriors, guardians of a beautiful world that has witnessed our birth, fighting creatures willing to wage war for the defense of the planet's future.
Etnia Barcelona's SS20 campaign is inspired by nature. The intriguing shapes, textures and colors of birds and flowers are the common thread through the designs in this new collection that transport us to a beautiful, vernal and idyllic world.
The campaign is not all it appears at first glance. The beauty of nature contrasts with a planet in danger: the protagonists of the campaign are surrounded by plants, flowers and birds, but they are also accompanied by objects that don't necessarily belong in this setting, giving visibility to issues that threaten our world.
Champions of nature, they show that they respect our planet and fight to preserve it.
Nature is the inspiration for our designs and our respect towards mother nature drives us to continue creating our glasses using natural materials of the highest quality, such as cotton, wood and mineral glass.