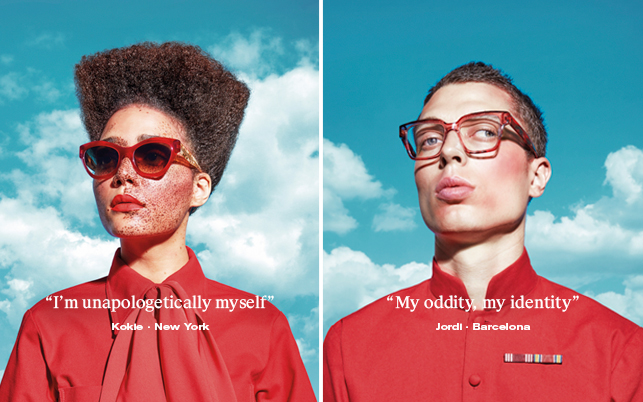 I'M

PERFECT
We don't stand for perfection. We stand for uniqueness, which means being imperfect.
Aren't we all?
It's when you stop looking for perfection that you find the truth within yourself. So raise your head, hold it high and own your identity.
I'm ME. Who are you?
An imperfect campaign that re-examines the idea of perfection itself and champions what is unique in us all. No approval, no permission, no apologies required.
We are reclaiming the kind of imperfection that breaks the mold and challenges stereotypes.
It is the same imperfection that makes us unique and authentic. We need no convincing embrace our differences rather than hiding them, proudly turning them into a mark of our identity. Always loyal to ourselves, and feeling comfortable even in the discomfort of looks. Because it's only when you stop searching for perfection that you find the truth.
Introducing I'MPERFECT. Because reclaiming our uniqueness is more important than being perfect.
We've chosen models whose beauty doesn't fit the conventional standards. People who have stories to tell, in front the camera but also, more importantly, behind it. These are real stories from real people who are imperfect, just like you, and just like all of us. Our models pose just as they are, without inhibitions or trying to fit a certain stereotype.
Meet Liliya, Kokie, Pau, Kaine, Xueli and Jordi.