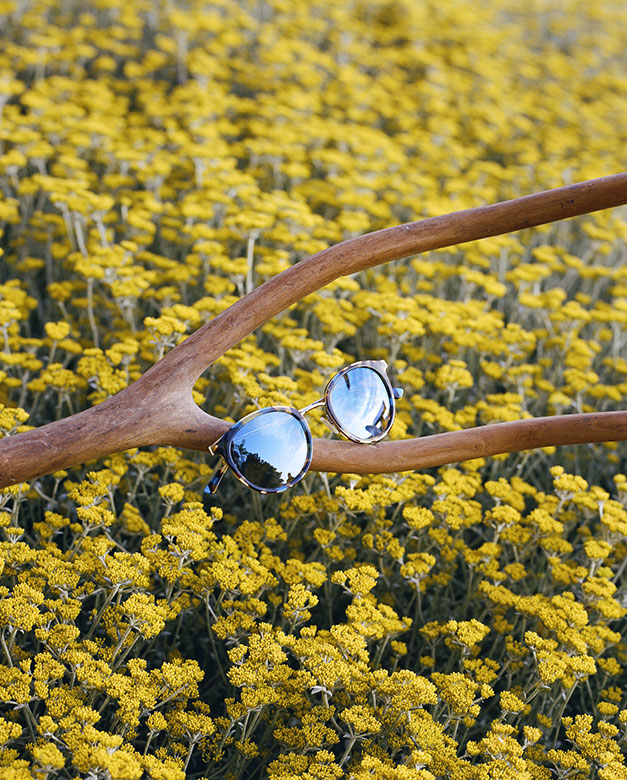 Bold designs, new combinations of materials, and tinted lenses are some of the trends we'll be seeing in Summer 2017.
All of our sunglasses are made with Italian mineral lenses from Barberini, the best lens manufacturer in the world.
#6 Vintage continues to be in vogue for ROUND glasses
Vintage models are here to stay, and we've included them on the 2017 Best Sellers list. Rounded forms, combined with natural acetates from the 70s in Havana colors, are perfect for men and women who are in love with classic shapes and the vintage look.
The Etnia Barcelona "Boqueria HVTQ" model is one of our best-loved sunglasses by hipsters. Available in 10 different color combinations.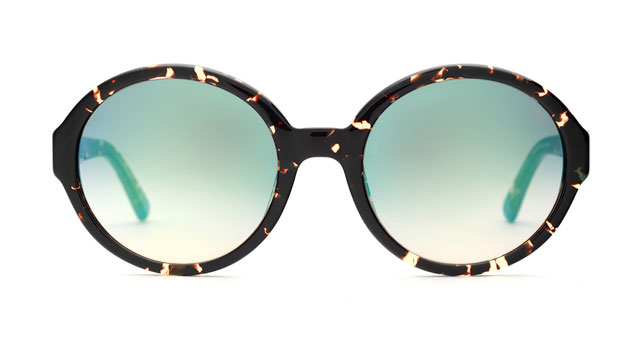 #7 OVERSIZE keeps on growing
The maxi trend continues to grow and adds design touches like marble textures and ornamentation on the frames to embellish them. They will be hot in 2017 and for a few more seasons!
The "Bonavista BRTQ" model is a very large feminine design, perfect for people who are totally into fashion. The acetate of this model combines Havanas in brown and aqua tones. It's available in five other colors.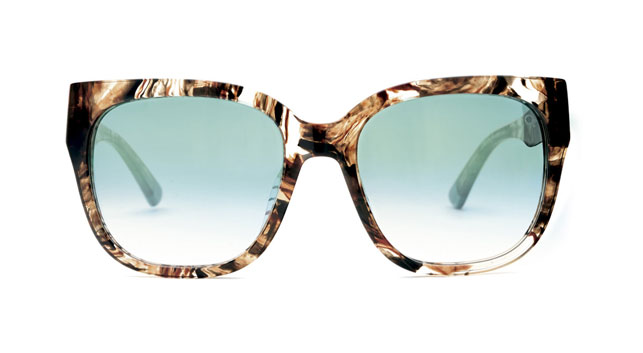 #8 From CARAVAN to Hollywood
The Caravan model will be the revelation of 2017. The movie world loves this shape, and we've seen stars of the likes of George Clooney and Julia Roberts go for this style.
The Etnia Barcelona "Fremont Sun SLBL" sun model, with a square shape and top bar, is our take on the Caravan style for people who love the Hollywood look.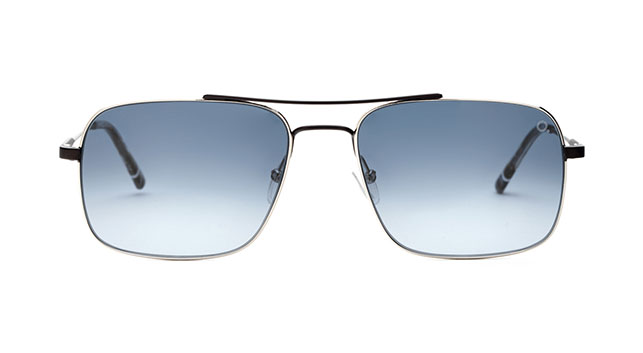 #9 MARBLE frames beautify your gaze
Frames imitating a marble texture have been spotted at the events of the big fashion brands and come in different shapes and sizes, combined with lenses in different colors. Following the success of wood-texture glasses, brands are continuing to emphasize natural materials this year: 2017 will be the year of marble.
We work with Mazzucchelli natural acetates that mimic the texture of marble. One of our most popular models is "Blai WHGD," also available in five other colors and textures.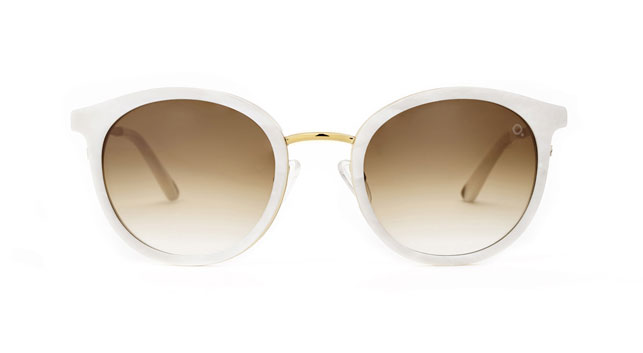 #10 TINTED LENSES will color your gaze
This summer will be full of color. Color-coordinating sunglasses with other fashion accessories is the next big trend on the horizon. Blue and yellow will be the standout colors. The trendiest people will be wearing tinted gradient lenses.
The "Mile End BKBL" model, with a mixed frame combining acetate and metal, is constructed with Barberini mineral lenses in blue. For our most fashion-conscious customers.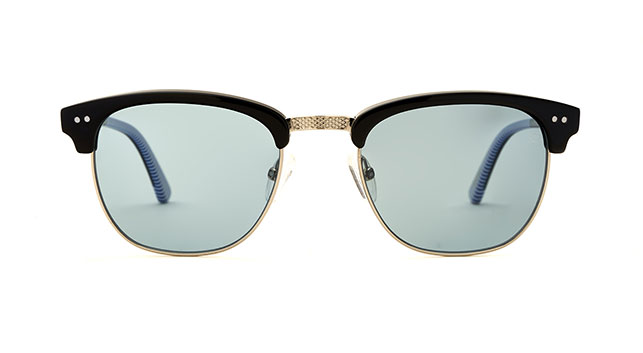 Discover all our styles at  Etnia Barcelona's website !