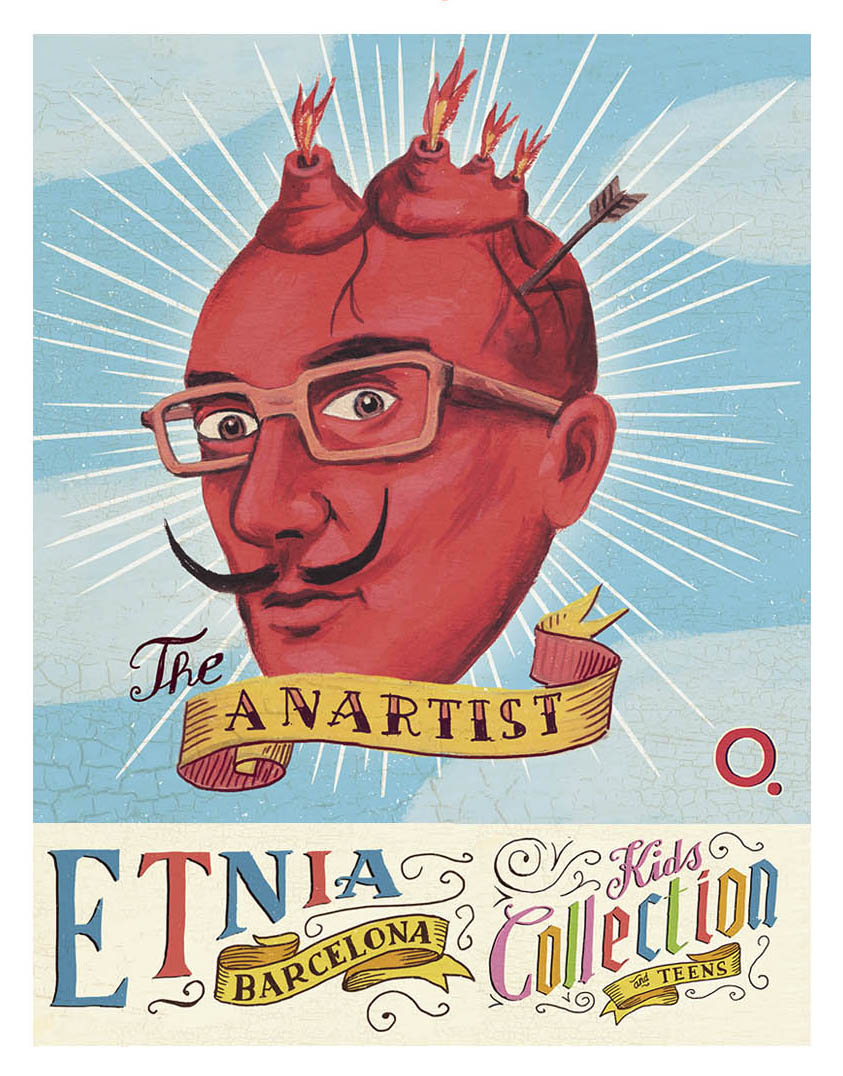 As part of our worldwide #BeAnartist brand campaign we have also launched a campaign aimed at a younger market, The Anartist Kids & Teens, to present our collection of glasses for kids.
Our kids' collection comprises 13 models of glasses in 9 different colors for boys and girls from 4 years-of-age through to teenagers. We have added 4 new models to a collection that follows the latest trends and features shapes and colors designed by Etnia Barcelona. Shapes that really adapt to the technical needs of kids' glasses. We place great importance on design and comfort and we take painstaking care with the ergonomics of all our models to ensure we provide a high-quality and extremely comfortable product.
We have based this campaign on the art world. On this occasion, we have worked with illustrator Sergio Mora, who has recreated a fantasy world in which Salvador Dalí, Woody Allen and David Bowie take on the shape of a heart, a banana and a skull, respectively, to live together in a world that is rebellious and creative, anarchical and artistic: an Anartist world.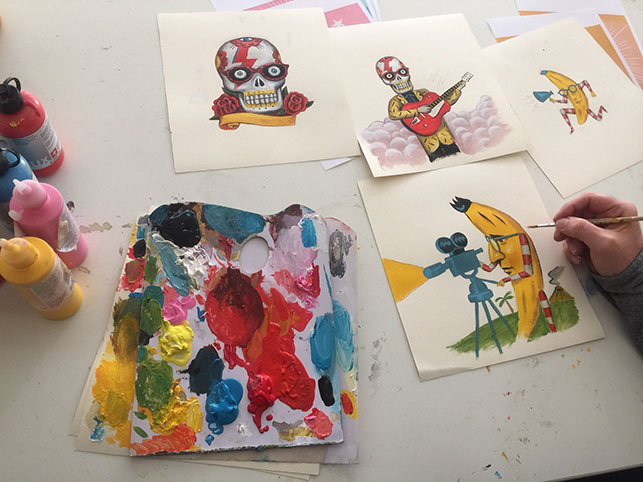 We believe that Sergio Mora is a genuine Anartist, just as Dalí, Allen and Bowie were genuine Anartists: people with a different perspective: their unique way of seeing the world has influenced and inspired so many people, including the team at Etnia Barcelona. And who could be a better inspiration for kids?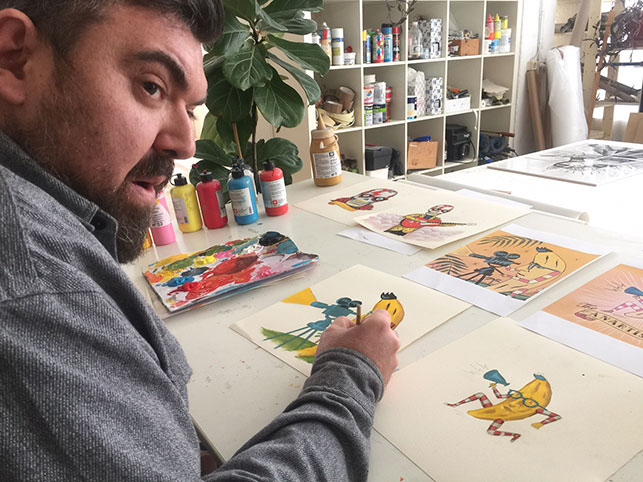 Sergio was born in 1975 in Barcelona, the city where he studied (La Llotja), lives, paints, experiments, plays and creates. If we look at the world through his eyes, we discover a brilliant mythology that mixes icons with a world that is fantastic and spectacular, surprising and imaginary.
Etnia Barcelona was also born in Barcelona, albeit a little later, in 2001. Ever since then we have linked our story to art and culture, collaborating with artists such as Sergio Mora so that they might inspire our designs. We have managed to become the most creative and colorful company in the industry, without losing our Mediterranean character, our rebellious attitude and our independent DNA.