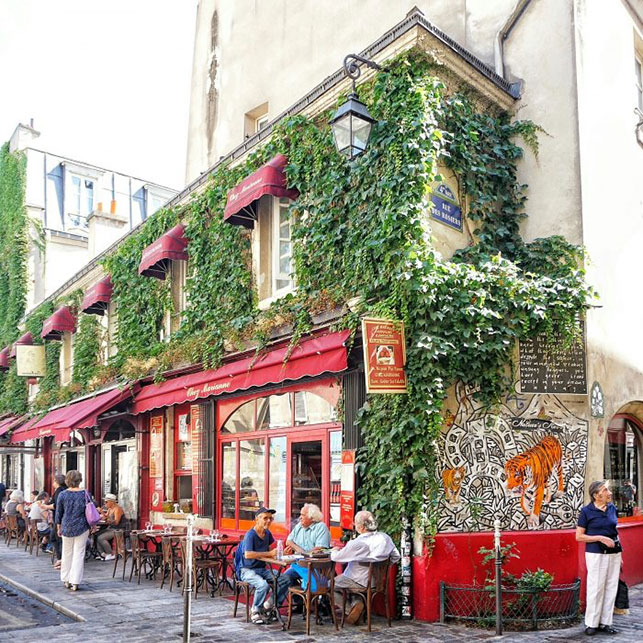 A hub of creativity and tendencies, the effervescent atmosphere of this ancient Jewish quarter is incredibly seductive.
In Etnia Barcelona we are inspired by cities and the people that live in them. Although Barcelona is our hometown and the inspiration for our Originals collection, we are also a global brand that looks to other cities and their historic neighborhoods as the starting point for our Vintage range of glasses. After Jordaan in Amsterdam and Fitzroy in Melbourne, today we'd like to talk about Le Marais, our favorite part of Paris because of its mix of medieval alleys, its aristocratic past and its present-day creative scene.
The name serves to remind us that the area was marshland right up to the 13th century, when it was turned into agricultural land. Little by little, houses began to pop up and with them, the narrow medieval streets that give it such a charming labyrinthine atmosphere. That all changed when King Charles V decided to set up his residence here. This led to a radical transformation of the neighborhood which became home to the French aristocracy and their magnificent palaces whose elegance can still be admired in Le Marais today. Some of them can in fact be visited as they now house such interesting museums as the Picasso Museum, dedicated to one of our favorite artists. Another emblematic building from this era is the Place des Vosges, perfectly symmetrical and considered the most ancient square in Paris, one of the nooks and crannies that under no circumstances should we fail to visit when next we are in the French capital.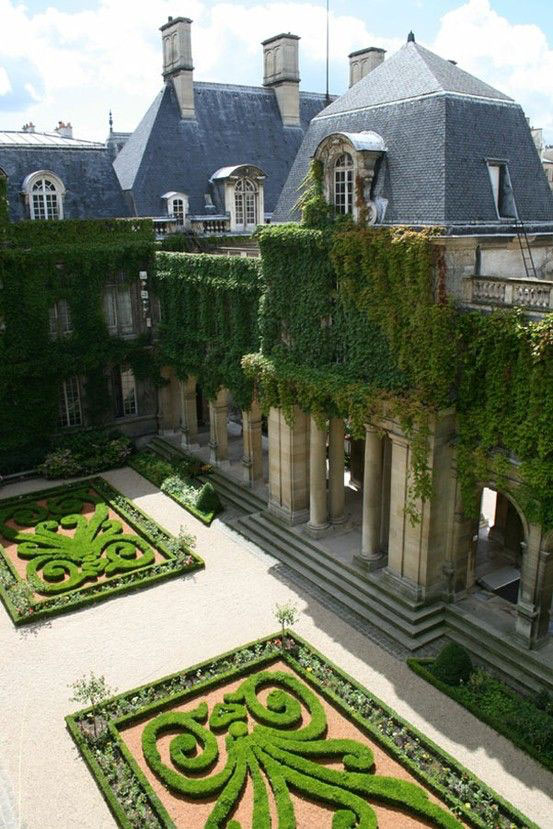 This age of splendor came to an abrupt end when the French Revolution arrived and Le Marais was taken over by artisans and traders. To the fore among such inhabitants was the Jewish community. Even though they had already been here for centuries, the community grew thanks to the Law of Equality passed by the French Republic. Today it is the most numerous Jewish community in Europe and it continues to add to the unique atmosphere of the neighborhood.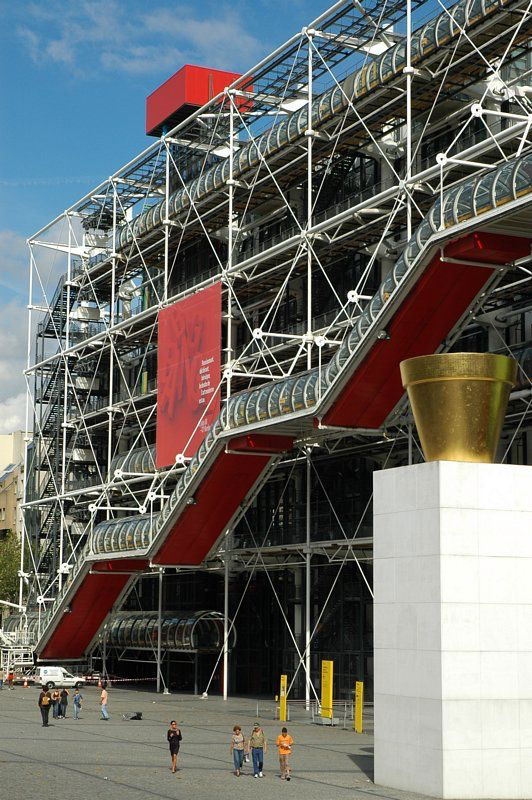 In the second half of the 20th century, Le Marais would undergo a new transformation when numerous artists and intellectuals made it their home. This reconversion would reach its peak with the inauguration of the splendidly avant-garde Pompidou Center – on the outskirts of the neighborhood – the work of Renzo Piano and Richard Rogers. This icon of contemporary architecture inspired a new wave of bohemianism and creativity which was quickly added to by the homosexual community who turned Le Marais into Paris' gay quarter. Soon after, there was an eclosion of designer stores, restaurants serving creative cuisine, fashion brands and Le Marais became a hub for all the latest trends that we know today, with such inspiring outlets as the Merci concept-store.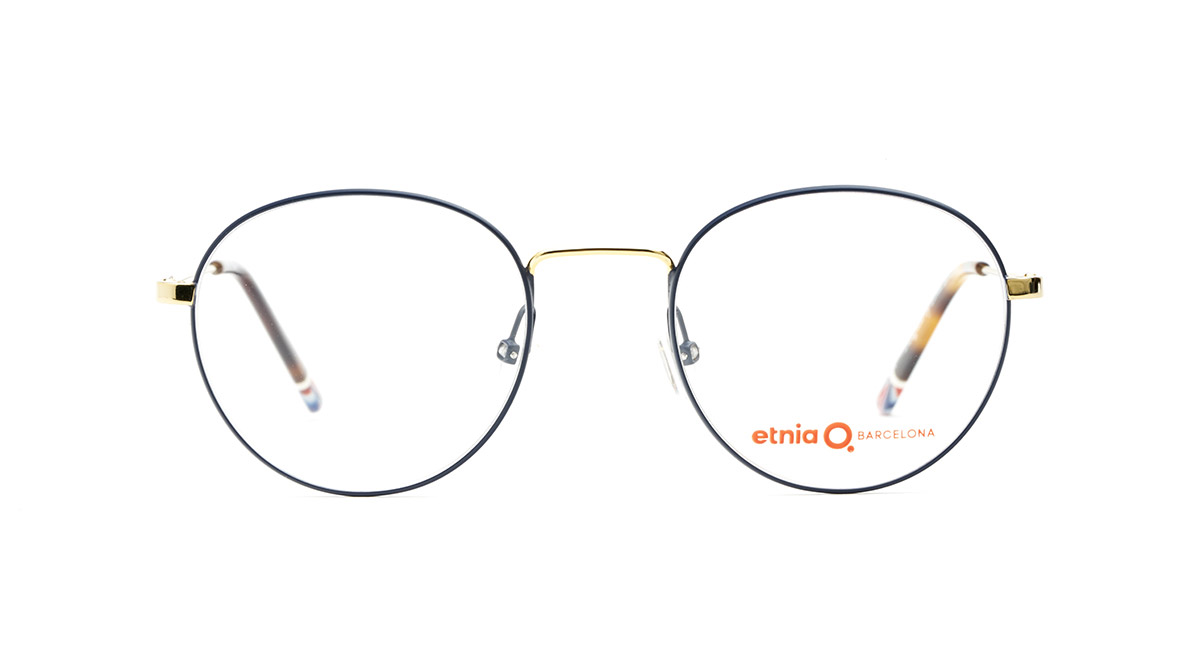 A cosmopolitan and authentic neighborhood, with an awesome DNA, that was our inspiration for our Le Marais glasses. These round glasses with their narrow metal frame are a tip of the hat to the 60s, albeit brought up to date by the contrasting colors that are combined with metallized details. Here in Etnia Barcelona we hold this unisex model close to our heart, so much so that we are launching a new sunglass version under the name Le Marais Sun.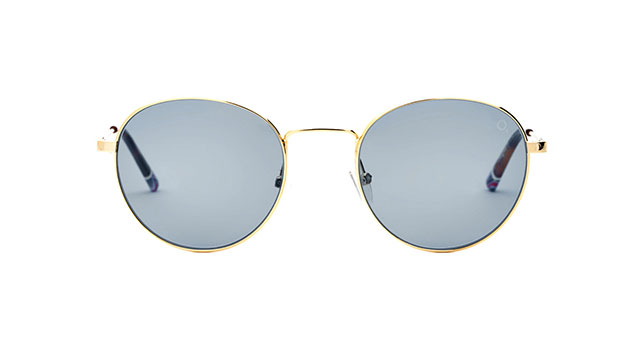 Available in six different versions, these unisex glasses are distinguished by their new flat lenses that create futuristic reflections that contrast with their vintage style. But Le Marais is such a prolific neighborhood that it has inspired a second design for sunglasses. The new design is the Le Marais Clip On and we have added to its rounded shape and its narrow frame a double metallized bridge.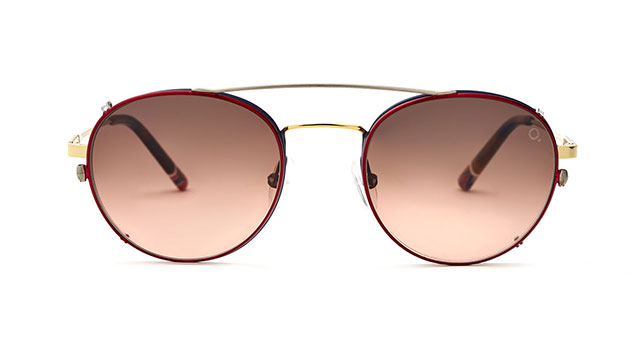 The result is a pair of really hot glasses that we are presenting in three different colors with all the DNA of Etnia Barcelona as witnessed by the details of the laminated earpieces and top-quality lenses. As with the other two, they look really good on angular or oval faces although generally speaking, they sit well on one and all.
Which Le Marais design are you going to buy?