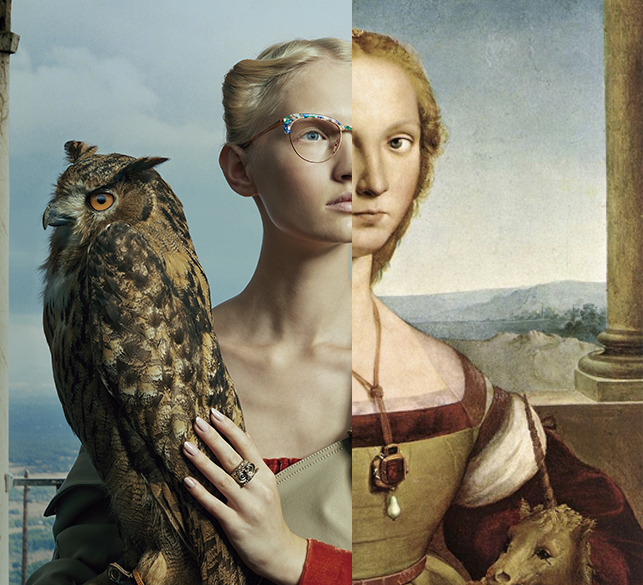 To present our new eyewear collection for the 2017-18 autumn-winter season, we launched our "Anartist Series 2" campaign. It celebrates our Anartistic outlook through three images inspired by iconic works from the history of art. We started by shedding a fresh light on the work of Botticelli and Frans Hals. Today our attention turns to Rafael and his famous painting "Portrait of a Lady with a Unicorn", a piece which in itself could already be considered somewhat irreverent thanks to the mini-mythical creature clutched by the subject.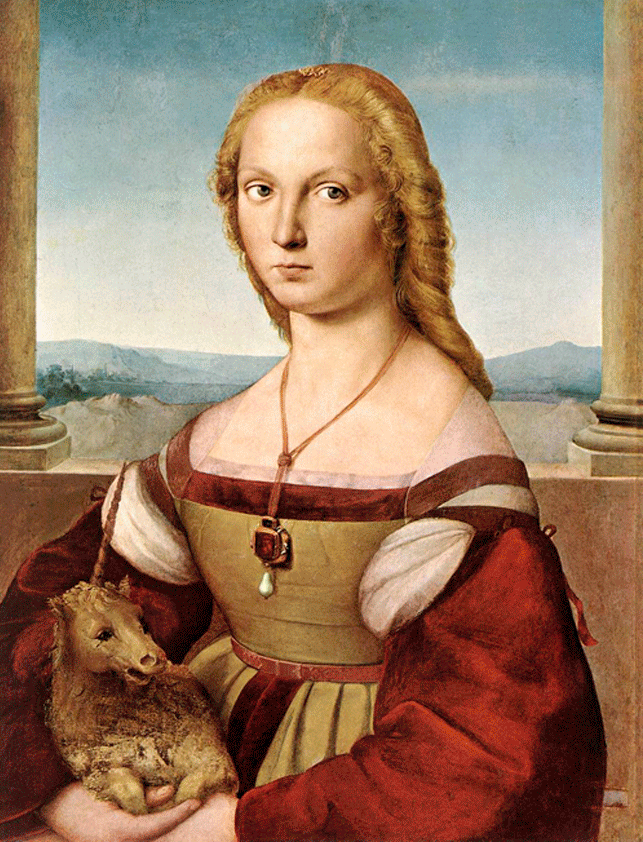 Our version, once more authored by the photographer Biel Capllonch, retains many elements of the original, such as the Renaissance background landscape or the subject, likewise a young, blonde woman. In fact at first glance it could almost be taken for a classical image, but then on more careful observation, one begins to pick out the different elements that clearly reflect the disruptive outlook that defines us at Etnia Barcelona. To start with, instead of a unicorn, the model caresses an owl, a symbol of wisdom and sight – a nod to our brand. The greatest impact is created by the contemporary features that contrast the time-setting of the picture, items such as her raincoat or, above all, her Etnia Barcelona Brescia BLPK prescription glasses, new this autumn extending the range of our Originals collection.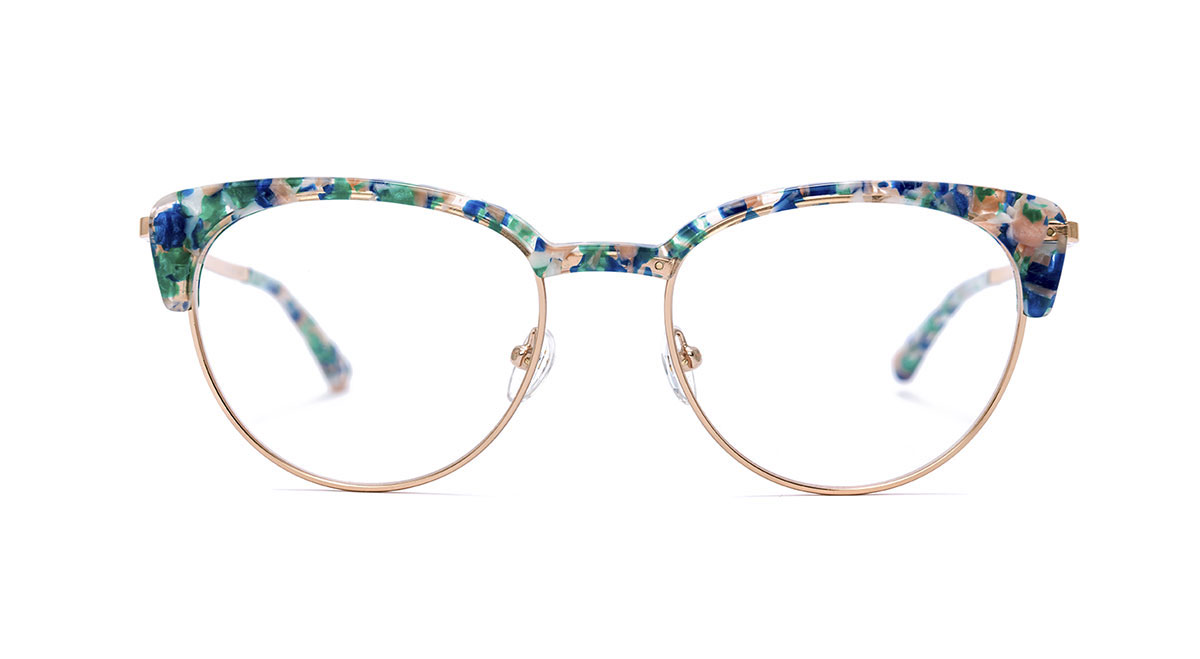 Inspired by the reARTing movement (a trend based on using works of art to design contemporary products), the acetate used to make these glasses would appear to mimic pointillist motifs. With their "cat's eye" shape and somewhat retro frames, our Etnia Barcelona Brescia frames are brought ragingly up to date with their acetate colour combinations – an important key sign of our identity. With a range running from this pointillist version through to a far more classical Carey version, we offer nine different designs for these women's frames. So it's easy to find the pair that best suits you. Visit our website and discover this, and the other novelties offered by Etnia Barcelona for the season.