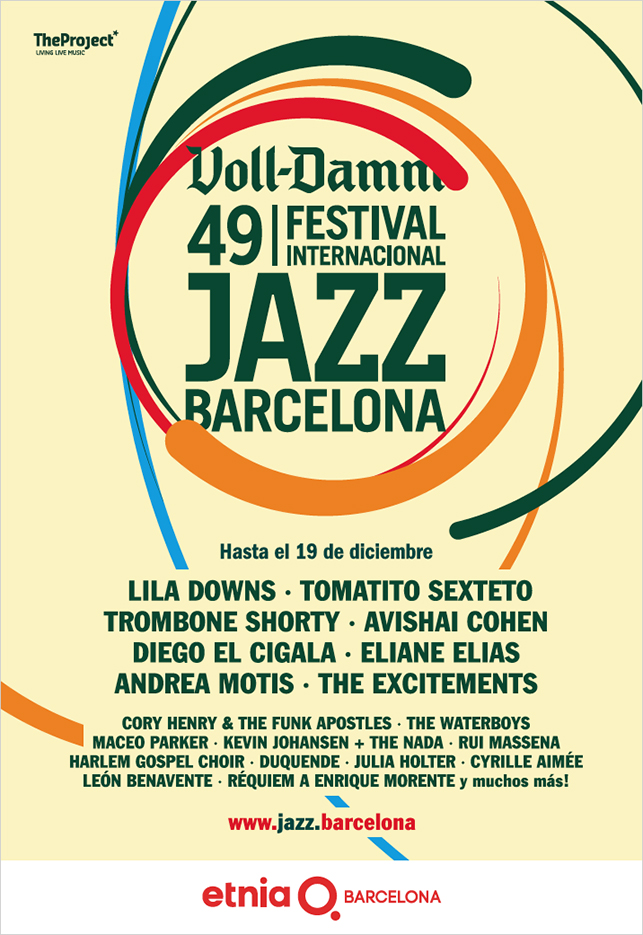 What really drives us at Etnia Barcelona is, above all, culture. Eminently patent in our capsule collections inspired by artists such as Klein or Basquiat, or our support of festivals like InEdit and our cultural recommendations for a very different kind of Black Friday.
And this autumn-winter season, as part of our clear commitment to culture, we are sponsoring the 49 Voll-Damm Barcelona International Jazz Festival, featuring such hallowed names as Maceo Parker, Lila Downs, Diana Krall and Diego el Cigala. It is one of the world's leading jazz festivals and offers a balanced, highly attractive programme, featuring, as well as the heavyweights of jazz, musicians just beginning to make their mark on the jazz scene.
As well as the gigs in different Barcelona venues, such as Palau de la Música, Barts or the Harlem Jazz Club, this year's Barcelona International Jazz Festival offers activities that mark the difference. Master classes, free concerts, conferences and "meet the musicians" sessions complete a programme of over 100 concerts given by 400 musicians, all set to move the streets of Barcelona to the very best beat.
Take a look at the programme and join us at Etnia Barcelona so together we can celebrate our passion for jazz!