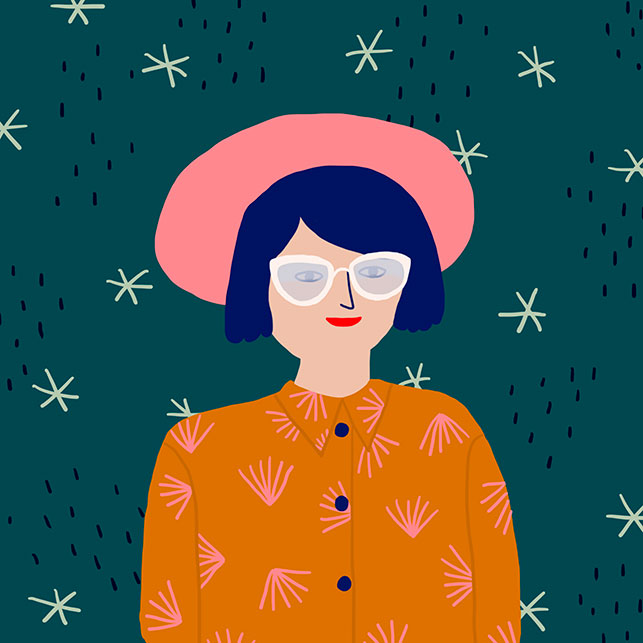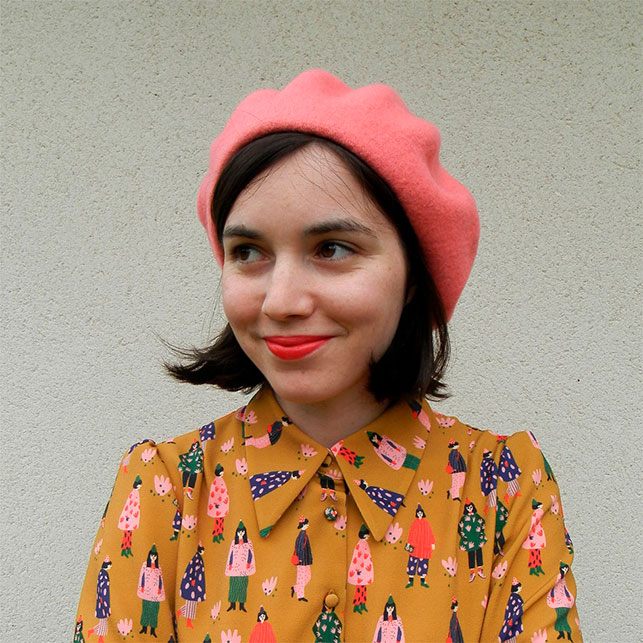 In an ever more homogenous world, Etnia Barcelona is on a mission to defend individuality. We achieve this through the eyewear we create as well as our campaigns and initiatives such as the #EtniaCollective creative community, through which we collaborate with artists all over the world, each with their own style and vision of our eyewear. Take Jennifer Bouron, for example. She's a France-based illustrator who won our hearts with her naïf style illustrations and her subtle color palette, which she has used to bring a new look to Etnia Barcelona.
Jennifer Bouron has turned her Instagram profile (@jeninuferu) into a cheerful, inspiring gallery where she shows off her eye for combining colors and her quirky, Wes Anderson-inspired style. Everyday issues that we identify with are a key theme in Jennifer's work, and she also stands up for causes such as feminism. Pink, green, red, mustard and blue are her favorite tones, as we can see in the illustration she created for the #EtniaCollective project.
Jennifer is inspired by our women's sunglasses model Etnia Barcelona Notting Hill BEGD, whose transparent acetate frames and cat-eye shape are a perfect fit for her style of illustration. She chose a transparent frame to contrast with the other colors in her work, making it one of the most prominent features.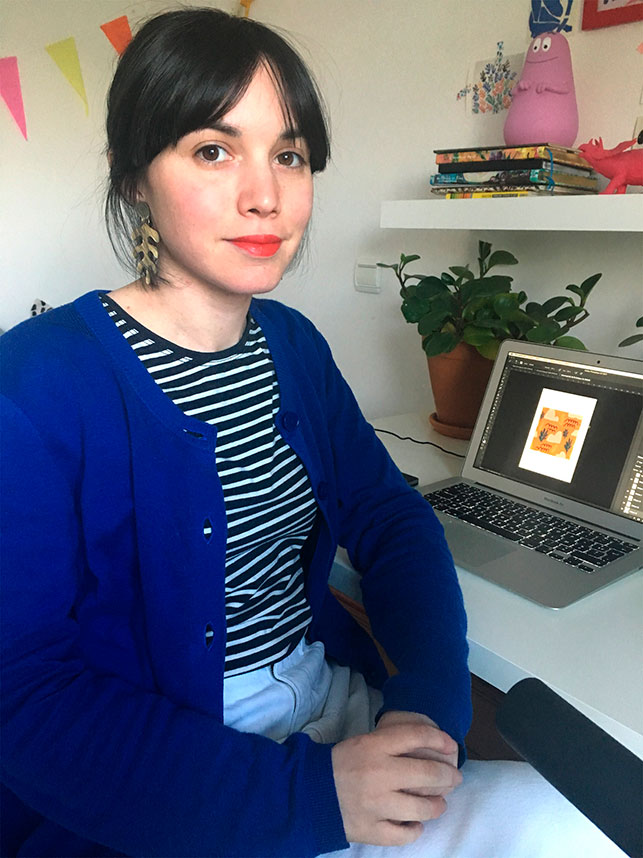 Learn more about Jennifer and her inspiration through our #EtniaCollective Q&A:
Tell us someone you admire that in your opinion has changed the rules.
In the past few months, women have made the world going forward by talking about taboo subjects. As female illustrator, those women are very inspiring.
If you had to pick just one color; which one would it be?
I would say pink, I think pink can match any colours!
If there was a movie about you, what soundtrack would we be listening?
I think it would be a soundtrack that reflects my personality, so it would be a quiet sound maybe the sound of the wind in the trees.
Recommend us a painter, writer, filmmaker, designer, musician… People that inspire your creativity.
I would say Wes Anderson, his movies are always a huge inspiration for me!
What inspires your creative process?
I get inspired by anything! I am particularly interested by colours and shapes, so I am often inspired by a combination of colours I see in the streets or the shapes of the trees and their leaves.
What do you feel or experience when you are working?
Working as illustrator allows me to have my mind focused on something else as my work. I like to listen various podcasts about artists, entrepreneurs or feminism.
What do you expect your work to tell or change?
I don't expect my work to tell or change something. When I make a new illustration, I am interested by the colour combinations. I like that my work looks nice by the choice of colours.
What's your desire?
My desire is to keep working on different and exciting projects as I am doing now. It is great to have the opportunity to work on different medium!
Want more inspiration? Follow the hashtag #EtniaCollective on Instagram or check out our blog to discover the artists we've collaborated with, and those who will soon be joining the project!