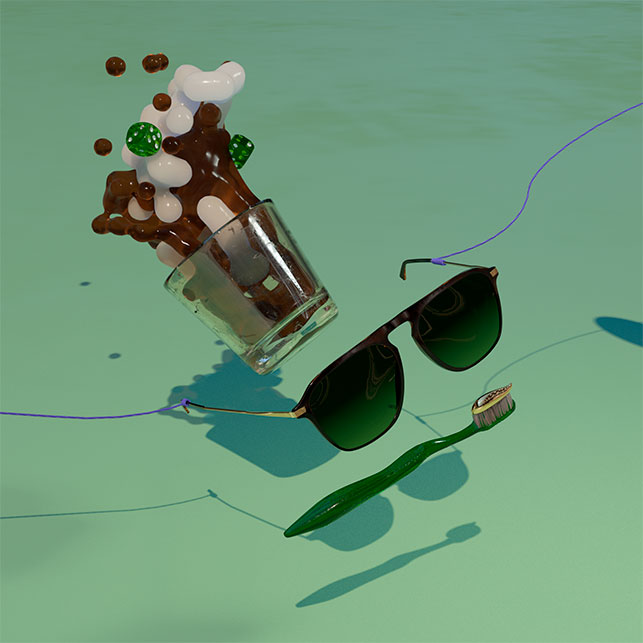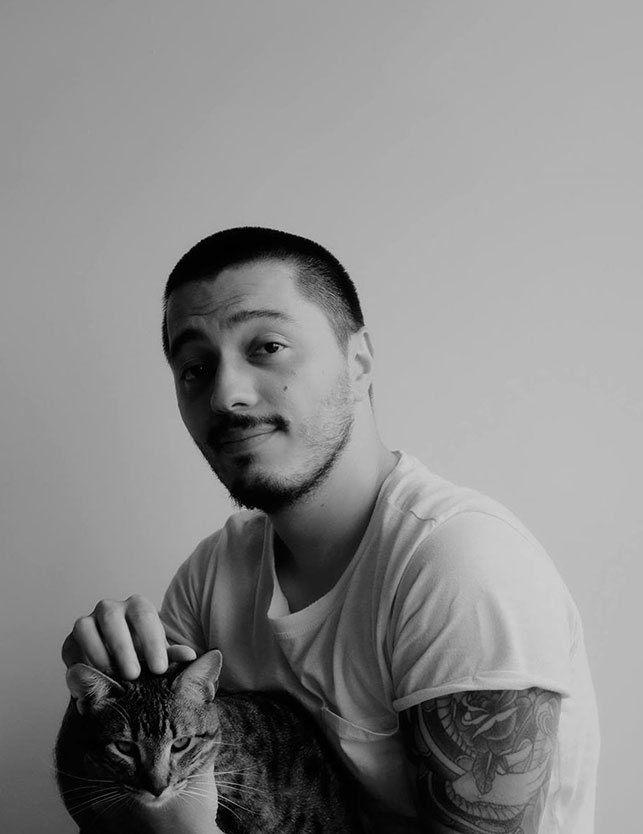 This year, we launched the #EtniaCollective project to collaborate with international artists and creative people and discover their personal interpretation of Etnia Barcelona. We also wanted to discover people with emerging talent (you) who've found their means of expression on Instagram so that you can be inspired by diverse, singular and entirely Anartistwork, just like we are. These include the artist, illustrator and graphic designer Daniel Aristizábal, whose lowbrow art has helped him build a large fan base on Instagram.
Daniel Aristizábal's work has nothing like that of other designers working today. Hailing from Colombia, he takes inspiration from his own dreams and dream world, as did the Cubist, Surrealist and Dada artists, and combines it with the use of saturated colors from the 80s to create compositions that lean more towards art than to design. In his gallery, personal projects sit alongside commercial commissions for firms such as Swatch and Adobe, although it is difficult to distinguish between them because Daniel puts his personal stamp on everything he does.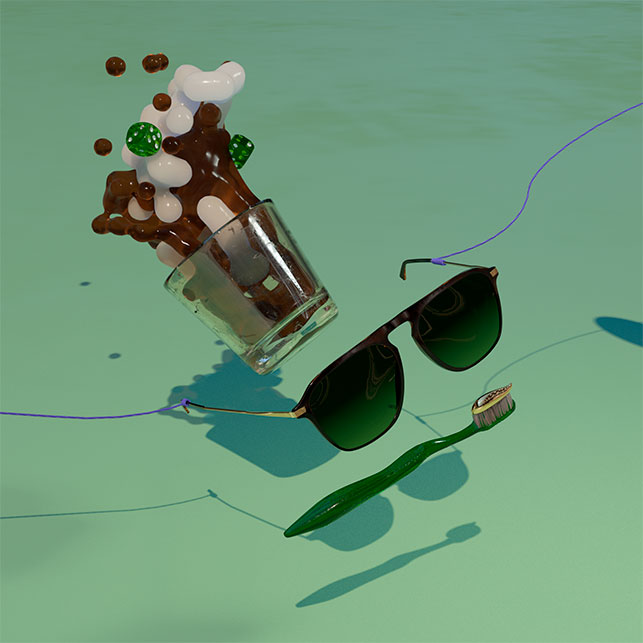 That's also the case for the work he has created for Etnia Barcelona, inspired by our Rodeo Drive sunglasses, a timeless and elegant design with a rectangular lens that particularly suits men. Daniel presents a surrealist composition in terms of the juxtaposition of elements and techniques, combining illustration with digital art and 3-D styles for an enigmatic image that draws us in.
This is precisely Daniel Aristizábal's intention for his work. If you would like to know more about this Colombian artist who's in love with Barcelona —another passion we share—, keep an eye out for our questionnaire:
Tell us someone you admire that in your opinion has changed the rules.
Doug Stanhope, perhaps my favorite comedian at the moment. Never have seen someone as comedy gifted and groundbreaking as that dude.
If you had to pick just one color; which one would it be?
Blue.
If there was a movie about you, what soundtrack would we be listening?
Kali Uchis and some 70's R&B and funk.
Recommend us a painter, writer, filmmaker, designer, musician… People that inspire your creativity.
David Hockney. David Graeber, Hiro Murai, Javier Jaen and Ludwig Goransson.
If Etnia Barcelona were an artist; which one would it be?
Etnia for me has this smooth and retro vibe so I would say that Childish Gambino, whom I admire deeply, could be a good fit.
What inspires your creative process?
Random things to be honest. Don't have a single source of inspiration.
What do you feel or experience when you are working?
What do you feel or experience when you are working? A sensation that I call "the zone". Basically I feel disconnected from the rest of the world and just focus on creating. It is great, but the downside is that most of the time I forget when to eat or even sleep.
What do you expect your work to tell or change?
Tricky question… Right now I wanna explore how deep and diverse I can become as an artist, don't know where thats lead to.
What's your desire?
Right now, some vacations and just sleep for weeks.
And if you would like to discover more creative Anartists from our Etnia Barcelona family, follow the hashtag #EtniaCollective on Instagram. There's no doubt they'll surprise you!