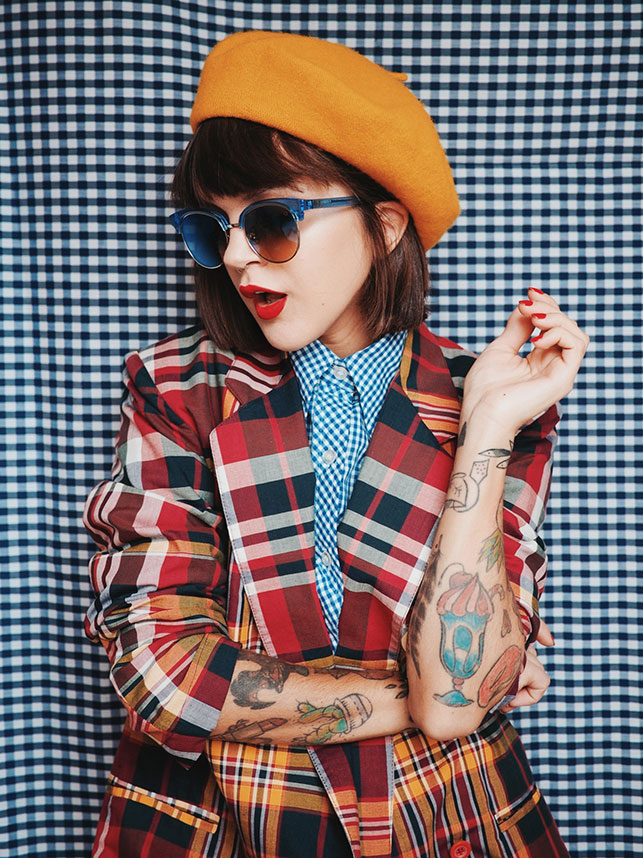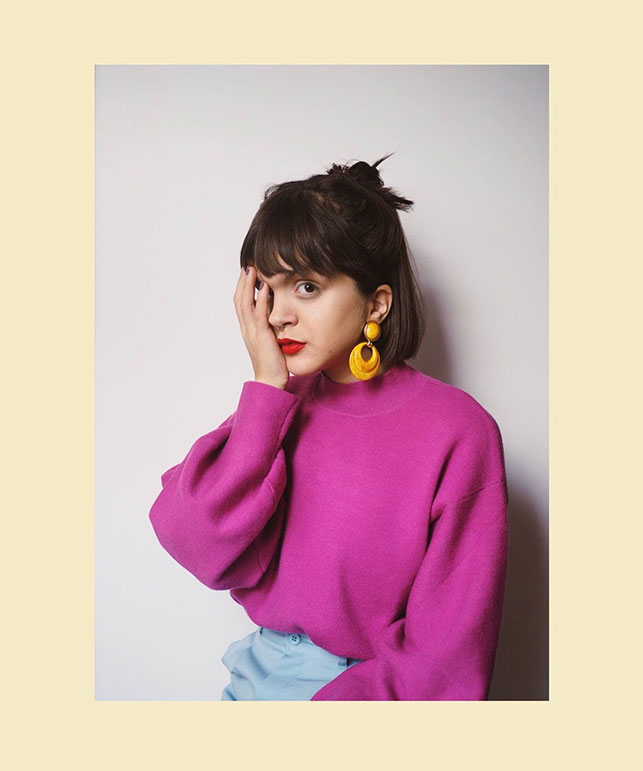 At Etnia Barcelona, we believe that creativity comes in many different shapes and forms. It can be expressed in a street-style look, a drawing, an innovative campaign or the design for one of our sunglasses. To see this endless variety in action, look no further than our #EtniaCollective initiative, our international community of creatives and influencers. They're collaborating with us by creating and sharing their own personal take on Etnia Barcelona eyewear on Instagram.
Vanessa Rosa, who has more than 40,000 followers on Instagram, is the latest addition to the #EtniaCollective creative family. She's treated us to a bold artwork that's full of color and combines several floral patterns with our X-BERG PKHV sunglasses in pink acetate. In fact, Vanessa's penchant for bright colors is one of the reasons we wanted to include her in this project, as well as her willingness to break the norms when it comes to fashion. She uses seemingly impossible combinations, such as a mix of different square patterns or clashing colors like red and pink.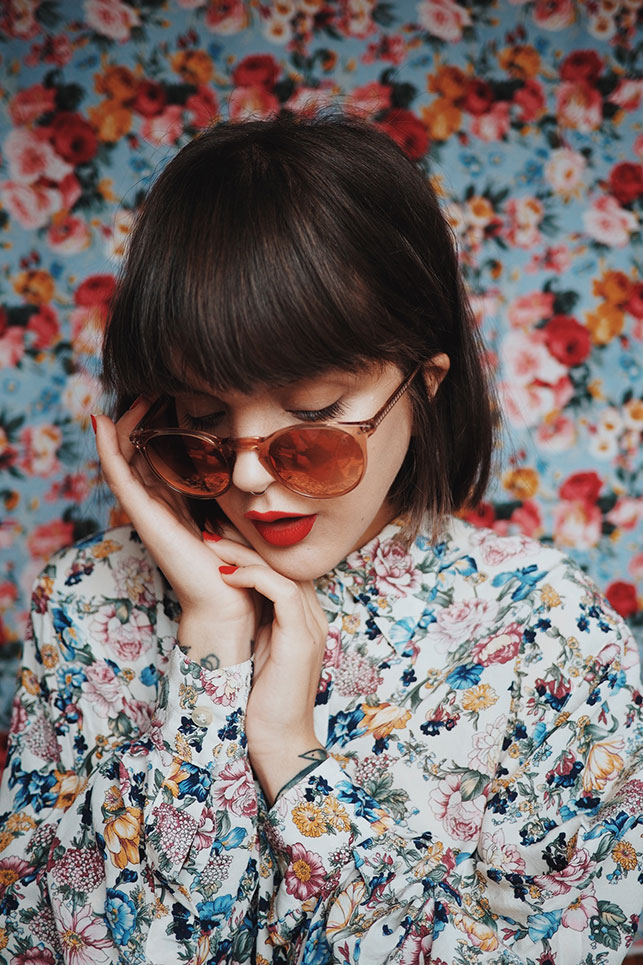 Vanessa Rosa sees fashion as a form of art that we can use to express our individuality. It's not surprising that Vanessa includes artists such as Iris Apfel, with her irresistible personality, among her influences. Find out what else inspires this stylist in our Q&A:
Tell us someone you admire that in your opinion has changed the rules.
Alexandre Amorim, a great friend of mine whom I love and respect very much. He's a great boss and an incredible human being who has helped me and changed me. I think the world needs many more people like him!
If you had to pick just one color; which one would it be?
That's a hard question. Although I like wearing every color, my favorite color is black…So, black.
If there was a movie about you, what soundtrack would we be listening?
That's also a hard one. I'm constantly listening to music, but I'd choose Sufjan Stevens as a soundtrack.
Recommend us a painter, writer, filmmaker, designer, musician… People that inspire your creativity.
I like Martina Matencio's (@lalovenenoso) photography, the creativity of Wandson Lisboa (@wandson), Coco Davez's painting and colors (@cocodavez), Sofia Escobar's voice and sensibility, the designer Marcantonio Raimondi Malerba, the one and only Iris Apfel, the writer Antonio Lobo Antunes… Well, I have an endless list of people and artists who inspire me every day so it's impossible to name them all, haha.
If Etnia Barcelona were an artist; which one would it be?
Maybe Edward Hopper, because of his use of the everyday and environments. I think Etnia fits in perfectly.
What inspires your creative process?
The people that I come across every day, the colors, the music, the food, everything that's around me. The small things that seem so commonplace to us sometimes end up being special and unique.
What do you feel or experience when you are working?
I have a lot of fun. I like playing with clothes, taking risks with colors, making the impossible possible. All of that excites me.
What do you expect your work to tell or change?
Breaking the rules, starting from when I was told, "pink and red don't go together" and "mixing check patterns is for clowns." I decided to ignore everyone that said "no." I want to show people that fashion represents complete freedom and that we can do whatever we like!
What's your desire?
Inspiring people, and one day having a voice that makes people listen.
If you want to discover more of the creative talent that stands out on Instagram, follow the hashtag #EtniaCollective to discover a purely anartistic and inspiring selection.