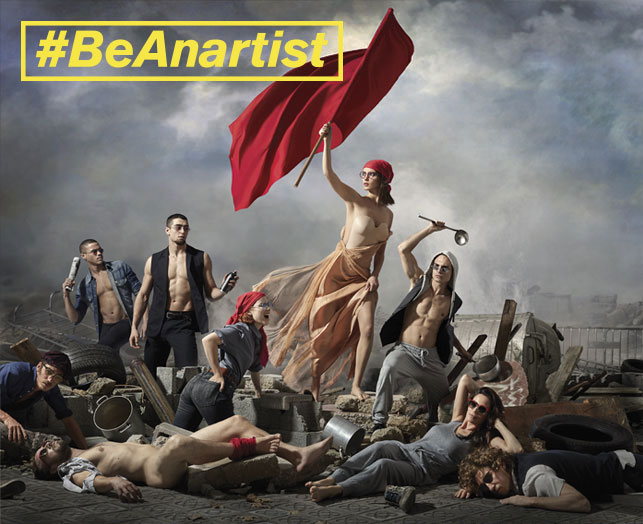 Art belongs to the people, or it wouldn't exist in the first place. Our most recent work of art, the Spring Summer 2018 eyewear collection, is by and for the people, via the third installment of our global #BeAnartist campaign: Be Anartist Series 3. With our "anartist" spirit, we offer you the opportunity to explore beyond the apparent, to break away from the norm and to reject what's established. History's great anartists are an example of creativity, a rebellious spirit, transgression and absolute freedom. Like us and like you.
Today, we'd like you to ask yourself if you consider yourself to be truly free. What about our society? We've reinvented the marvelous work of art Liberty Leading the People, painted by Eugène Delacroix in 1830. The anartist photographer Biel Capllonch has reinterpreted this classic work of art by respecting some of its original characteristics, but also introducing contemporary elements that don't quite fit in and invite you to question things.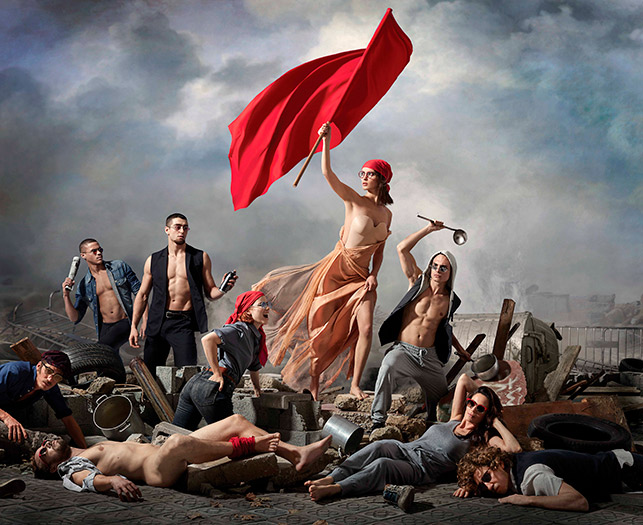 The elements of the modern city have substituted the Parisian cobblestones of the original painting, the place where the barricades were lifted, and the streets were taken back by the people that revolted against King Charles X for suppressing parliament and threatening the freedom of the press during this episode of the French Revolution.
Among the contemporary elements that subversively appear are our new eyewear models and the new collection of sunglasses that this season ushers in, such as the new micro glasses trend with lenses that are warm, softly tinted or midnight. Mineral lenses in pink, blue and shades of orange designed for metal frames that have been reduced in size, and fitted with an anatomical bridge without nose pads, as can be seen on the character that raises his ladle.
Alongside this character, in this version of Capllonch for Etnia Barcelona, we see other young people with a firm, defiant attitude. Instead of taking up arms, they wield a rolled-up newspaper, a spray can or use kitchen utensils as allegorical elements needed by the people to signify: freedom of the press, freedom of expression and the means to live a dignified life.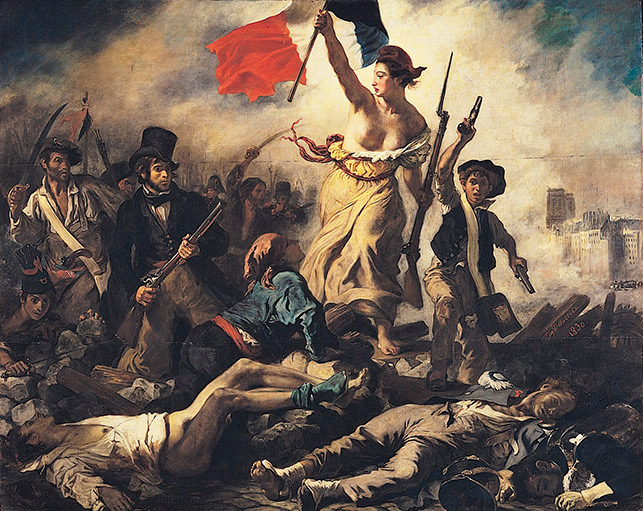 What's more, in this current reinterpretation, two women stand out. The representation of freedom for Etnia Barcelona carries a red-colored flag to symbolize our brand: she encourages us to always remain alert, to reflect on change and to question everything we see. The figure of the woman sunbathing is an anartistic nod to The Nude Maja, something that is once again a disruptive element that reminds us that nothing is what it seems.
Still consider your freedom to be a given? Think it's worth fighting for your ideals? We do. At Etnia Barcelona, we want you to question everything. The last bastion of freedom will always be that of critical thinking.
Follow all the #BeAnartist photographs on Instagram.