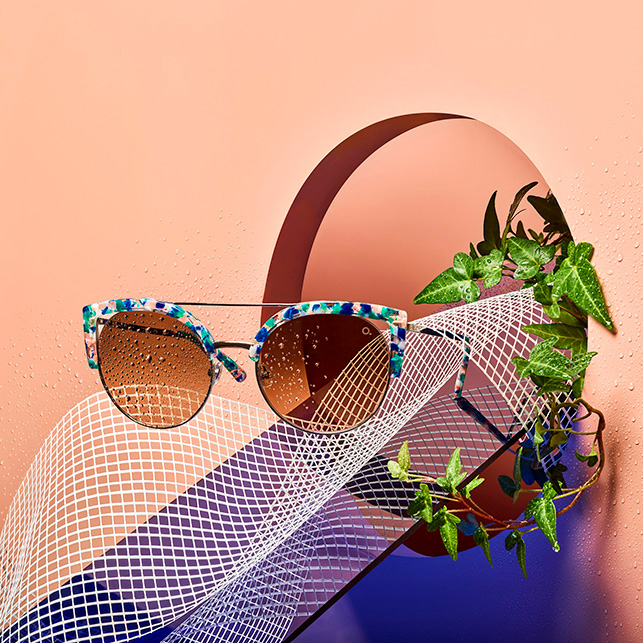 At Etnia Barcelona, art, quality and color run through our veins. That's why in 2018 we've launched a community of #EtniaCollective creatives to collaborate with artists in different disciplines to create unique content using our eyewear for inspiration. The photographer Paloma Rincón is the latest artist to join this initiative. She brings a style that has an irreverent touch and that's also a bit anartist, something that we truly identify with.
This is evidenced by her use of color, one of the identifying characteristics of the work of Paloma Rincón and of our eyewear. Throughout her career, the Mexican photographer (who has been living and working in Madrid for twenty years) has created a very recognizable style thanks to her combinations of colors, the juxtaposition of unexpected elements and her attention to detail. She naturally blends together elements of reality and the virtual.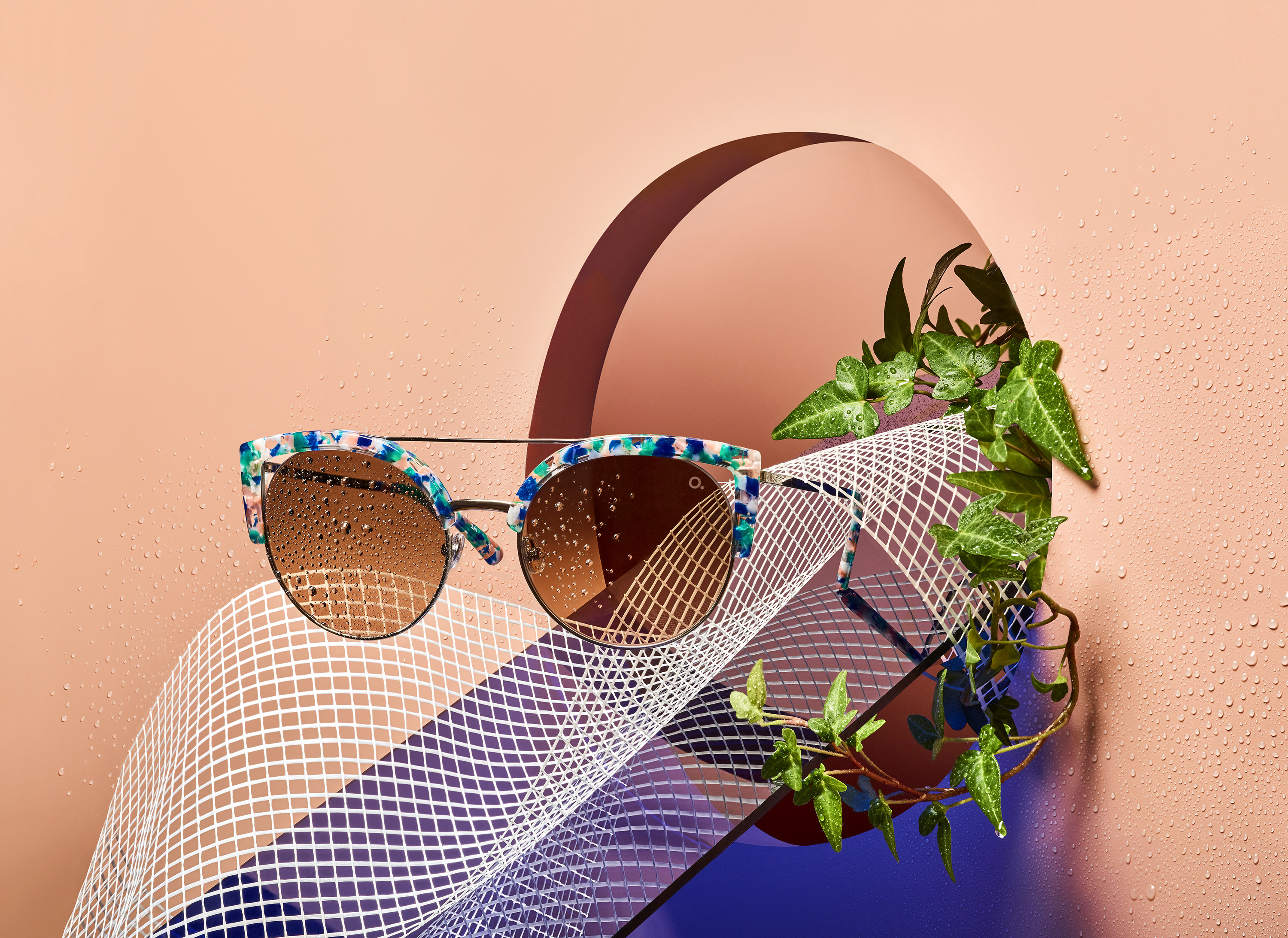 We see this in her image for #EtniaCollective, where she focuses on our Etnia Barcelona Nisantasi Sun BLPK sunglasses. This is a new item for women from our 2018 collection where we mix color-flaked acetate inspired by the reARTing trend with metal arms and round pink lenses. Being a fan of turquoise, it's easy to see why Paloma Rincón chooses these sunglasses: she's drawn to their exclusive Mazzucchelli multicolor acetate that also inspires her color choices for her Instagram composition.
The photographer also introduces organic elements that clash with the aesthetic design of this still life composition tailored to the millennial generation. The droplets bring summer to mind, while the Nisantasi Sun model is on track to becoming one of Etnia Barcelona's top products, having piqued the interest of influencers like Miranda Makaroff.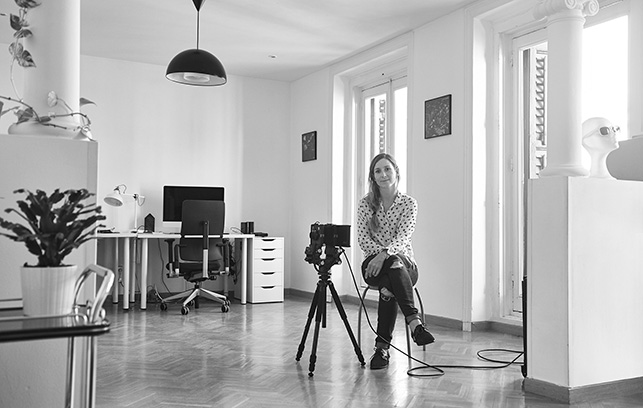 Learn more about Paloma Rincón and what's influenced her through our question-and-answer session:
Tell us someone you admire that in your opinion has changed the rules.
Elon Musk, as an example of how important technology is becoming and how it's going to change the way the world works.
If you had to pick just one color; which one would it be?
Definitely turquoise, in both its bluer and greener hues. It's a very versatile color that I can use in many different situations and moods whether in my professional or personal life.
If there was a movie about you, what soundtrack would we be listening?
Boards of Canada would be an option, with that mix of electric sounds with others that are more organic. Plus, they give it that narrative touch so you feel like something's happening.
Recommend us a painter, writer, filmmaker, designer, musician… People that inspire your creativity.
Tom Wesselmann, for being an artist from the 1960s who's still very much up to date. Also for the way he works with color and his use of everyday elements. And Dieter Rams for his contributions to the world of industrial design in terms of simplicity and usefulness, and for his legacy in the shape of the objects that surround us.
If Etnia Barcelona were an artist; which one would it be?
Maybe Jeff Koons, for the way he plays with materials: he uses metal and transparent materials in eye-catching combinations that are full of color with a touch of Pop that is sometimes a bit irreverent and very high-profile.
Want to learn more? Meet the rest of the artists and creatives participating in this Instagram project using hashtags #EtniaCollective and #BeAnartist. We're sure you'll find new talents to follow.