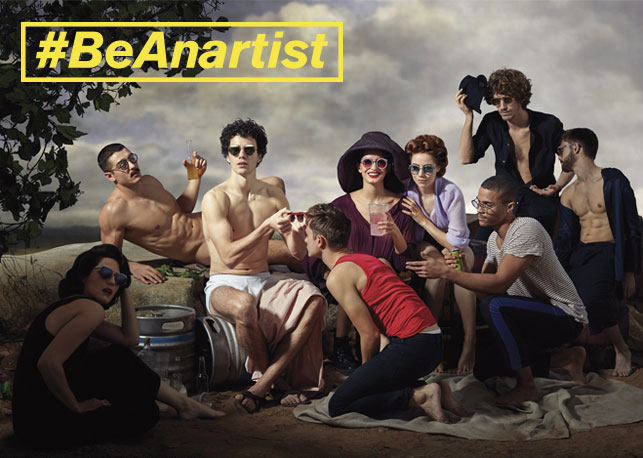 Because we believe that telling the truth has always been somewhat revolutionary, we've brought a very special version of The Drinkers by Diego Velázquez to our Etnia Barcelona Spring Summer 2018 collection. Flatly rejecting convention, this updated version is the result of our collaboration with the photographer Biel Capllonch, who has reinterpreted other pictorial works in Be Anartist Series 3, the third edition of our global #BeAnartist campaign. He also created the campaign's first two installments.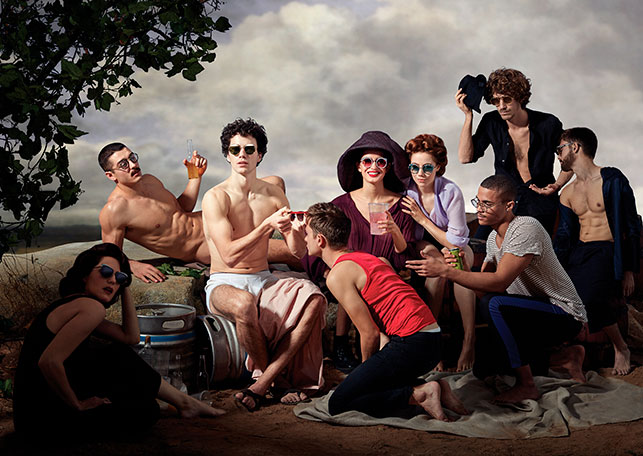 Pay close attention to every detail in the painting. Instead of an ivy crown, the god Bacchus places our glasses onto the drinkers' heads. Representing a revolutionary attitude towards established norms, the original canvas was a shock to the sanctimonious sensibilities of the era. In 1628, Velázquez breached the limits of "official religious themes" by introducing a profane element to a mythological subject for the very first time. We share this groundbreaking philosophy at Etnia Barcelona. Our new eyewear models and new sun collection are for people just like you and me: non-conformist and rebellious.
In the Triumph of Bacchus – the official name of this painting – Velázquez gives a central position to Dionysus, the god of wine, and uses light to highlight his divine nature. Bacchus intoxicates the men with happiness and temporarily frees them from their problems. The composition of the scene is realistic and familiar: everyday men who invite the spectator to join the party. One even smiles directly at us, as if encouraging us to grab a glass. In The Triumph of Etnia Barcelona, we invite you to participate in art, to be subversive and to think of new ways to interpret things (here, it's a smiling woman who sees the world through our glasses, who invites you to join the group), and to realize that we're born to rebel against the tyranny of routine, to have fun, to relax and to be as happy as we can possibly be.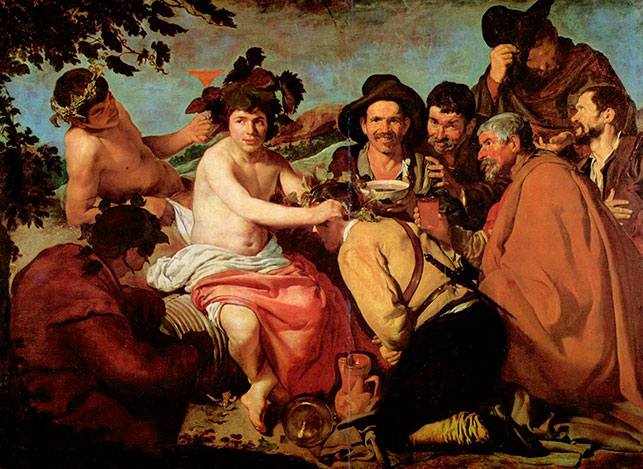 We offer you a new collection of glasses and sunglasses with new designs, exclusive colors, surprising shapes and the latest trends, so that you too can embody the #BeAnartist spirit and enjoy these earthly pleasures among your friends.
Follow all the #BeAnartist photographs on Instagram.