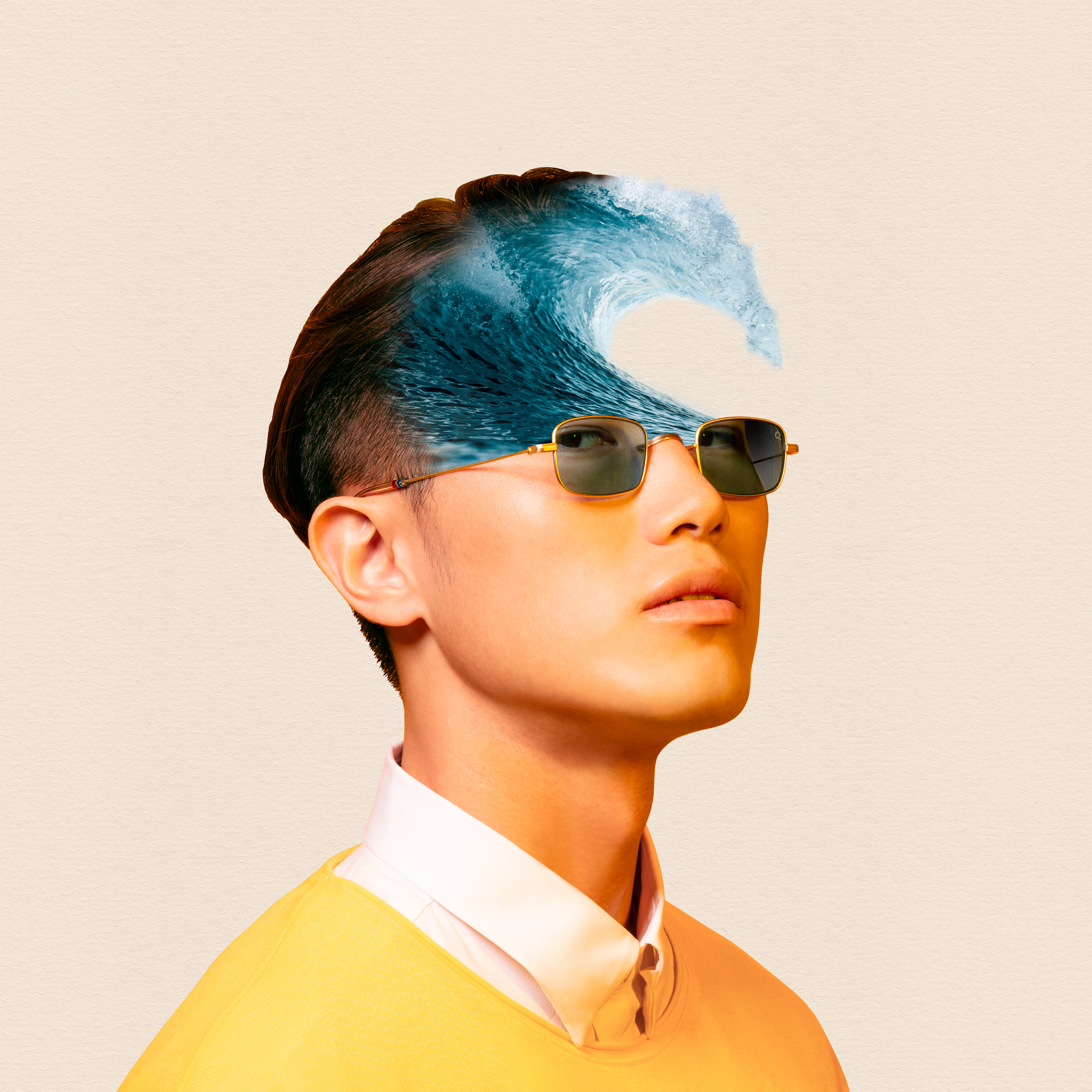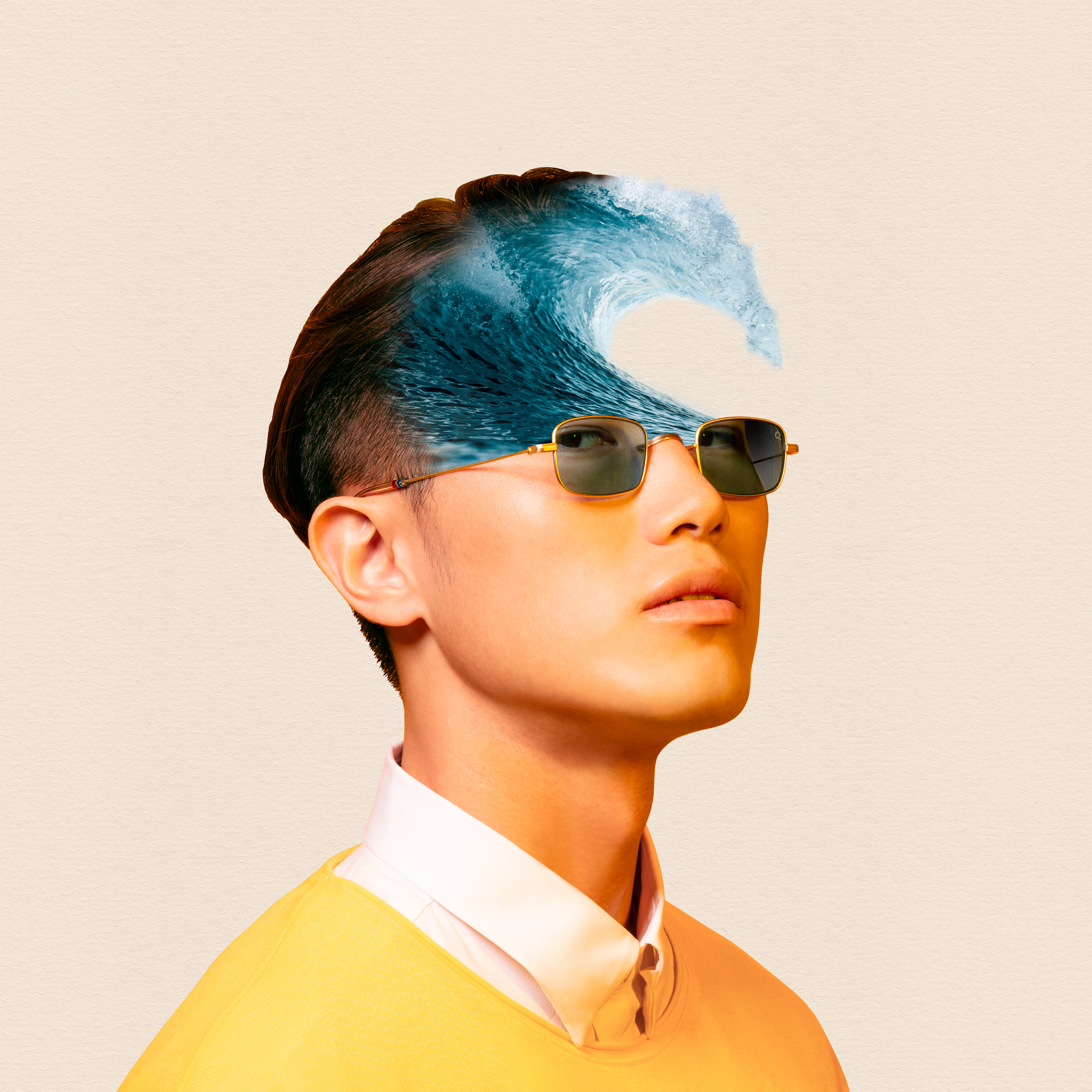 Carlsbad
If there is one thing that really excites Adam Hale, it is collage. It's something he discovered while commuting to work on London's public transportation, where he would frequently come across magazines scattered among the seats. Seeing an opportunity, he began to collect them. That's what led to the birth of @TheDailySplice, a personal project that has amassed over 256 thousand followers.
This UK-born artist and collage animator continues to surprise us with his delightful reinterpretation of our spring/summer 2019 campaign, inspired by David Hockney's famous painting: "A Bigger Splash".
We can see not only the essence of Hockney's painting in them, but also Adam's own personality. A unique creative piece that also stars our SIMBO and CARLSBAD sunglasses frames.
Adam Hale has discovered that the limitations of analogue collage often force him to be more ingenious and can lead to very surprising creative solutions.
That's Adam Hale. Stay tuned for the interview!
Tell us someone you admire that in your opinion has changed the rules.
The intense surrealism of filmmaker David Lynch.
If you had to pick just one color; which one would it be?
Blue, preferably under the sea looking up.
If there was a movie about you, what soundtrack would we be listening?
A captivating and unpredictable Pink Floyd guitar solo.
Recommend us a painter, writer, filmmaker, designer, musician… People that inspire your creativity.
British DJ Daniel Avery. His music often fuels my ideas, and helps me focus.
If Etnia Barcelona were an artist; which one would it be?
Many Etnia frames remind me of the work of Jackson Pollock.
What inspires your creative process?
The constant desire to improve on my last piece of work.
What do you feel or experience when you are working?
A mixture of freedom and frustration.
What do you expect your work to tell or change?
Simplicity is beautiful. You don't always need to add something to improve it, try taking something away.
What's your desire?
For my artwork to evoke thoughts in the minds of others.
What does the "A Bigger Splash" artwork from David Hockney makes you feel?
Positivity and curiosity. Who jumped in the pool?
When was the last time that you jumped into a pool? (your biggest splash moment)
Last summer in the Lowe Hotel, Santa Monica, California.