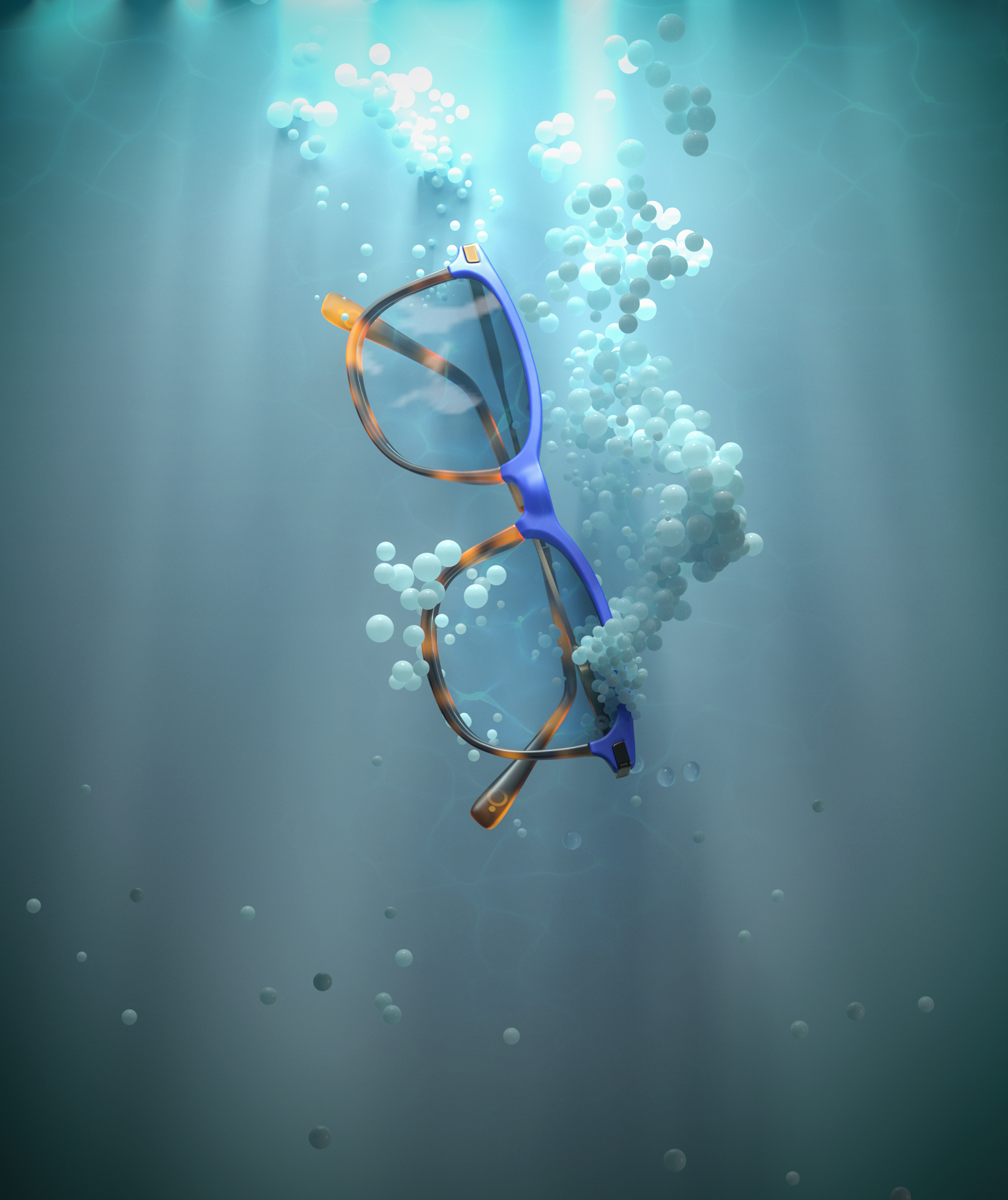 This art director, born in Iran, is another one of our favorite artists to collaborate on our #BeAnArtist 2019 campaign, inspired, as we have been, by artist David Hockney's "A Bigger Splash". Our Bond Sun sunglasses also show up in his work.
Farid Ghanbari was born and raised in Iran, but has lived in the United States since 2016. He has been working with 3D animation and lighting for 10 years, spanning such diverse areas as advertising, video games, architecture, motion design, and VFX. Most recently, he has been Art Director at 3fxanimation, an animation studio that breathes life into all of the science and technology it discovers. Not only that, he also gives tutorials and classes on RenderBurguer.com.
Farid knows how to play with everyday objects, shapes, and textures to create animations and images inspired by a broad range of different concepts.
Want to learn more about him? Here's his interview!
Tell us someone you admire that in your opinion has changed the rules.
Alberto Seveso.
If you had to pick just one color; which one would it be?
Red.
If there was a movie about you, what soundtrack would we be listening?
Show must go on.
Recommend us a painter, writer, filmmaker, designer, musician… People that inspire your creativity.
David Fincher, Martin Scorsese.
If Etnia Barcelona were an artist; which one would it be?
Jessica Walsh.
What inspires your creative process?
Many things like Pinterest, movies, nature, instrumental music.
What do you feel or experience when you are working?
Awesome! I always try to enjoy from the process not only the final result.
What do you expect your work to tell or change?
I always love to see people enjoy watching my art and make them feel better and smile.
What's your desire?
Make my long animation.
What does the "A Bigger Splash" artwork from David Hockney makes you feel?
Fresh.
When was the last time that you jumped into a pool? (your biggest splash moment)
About 6 month ago.