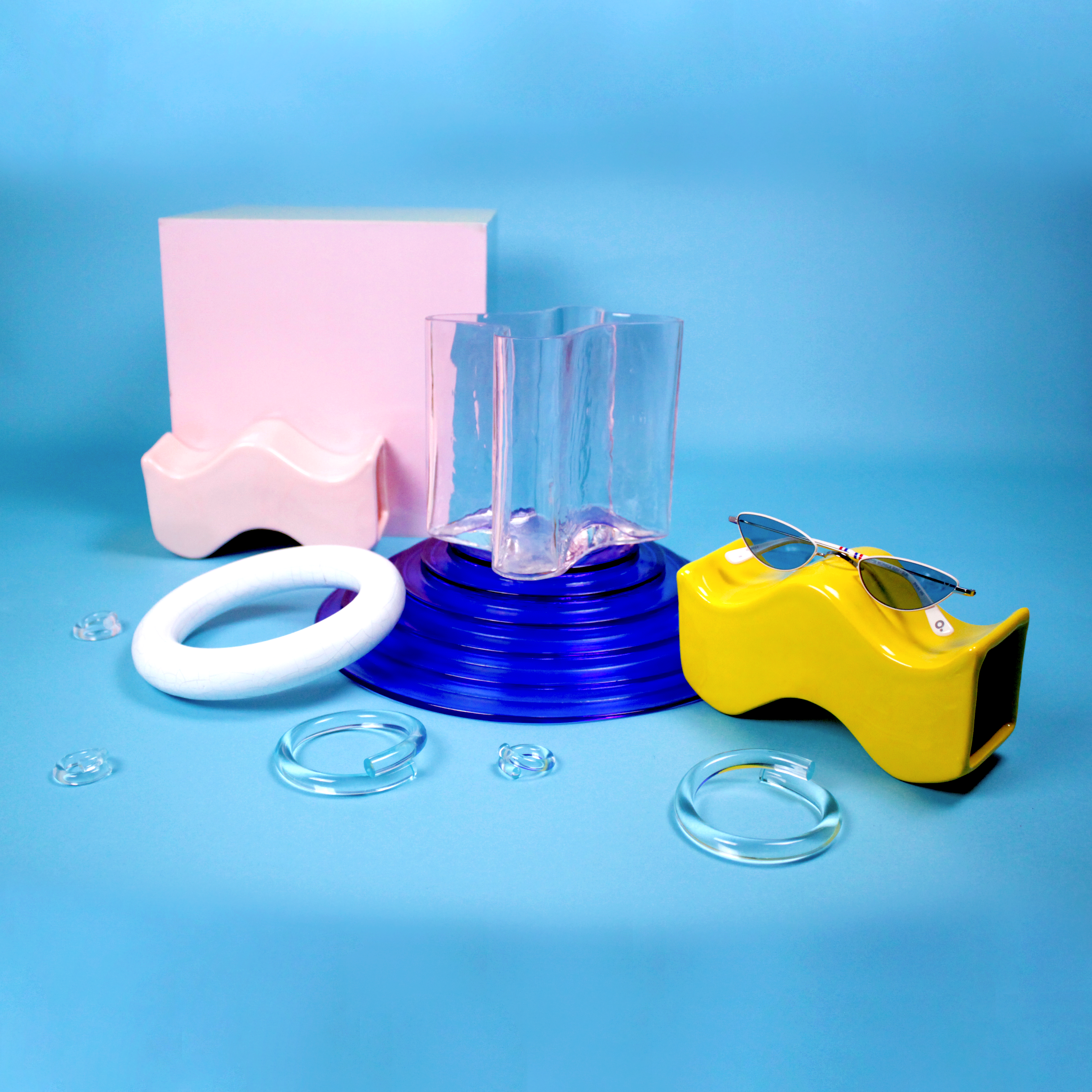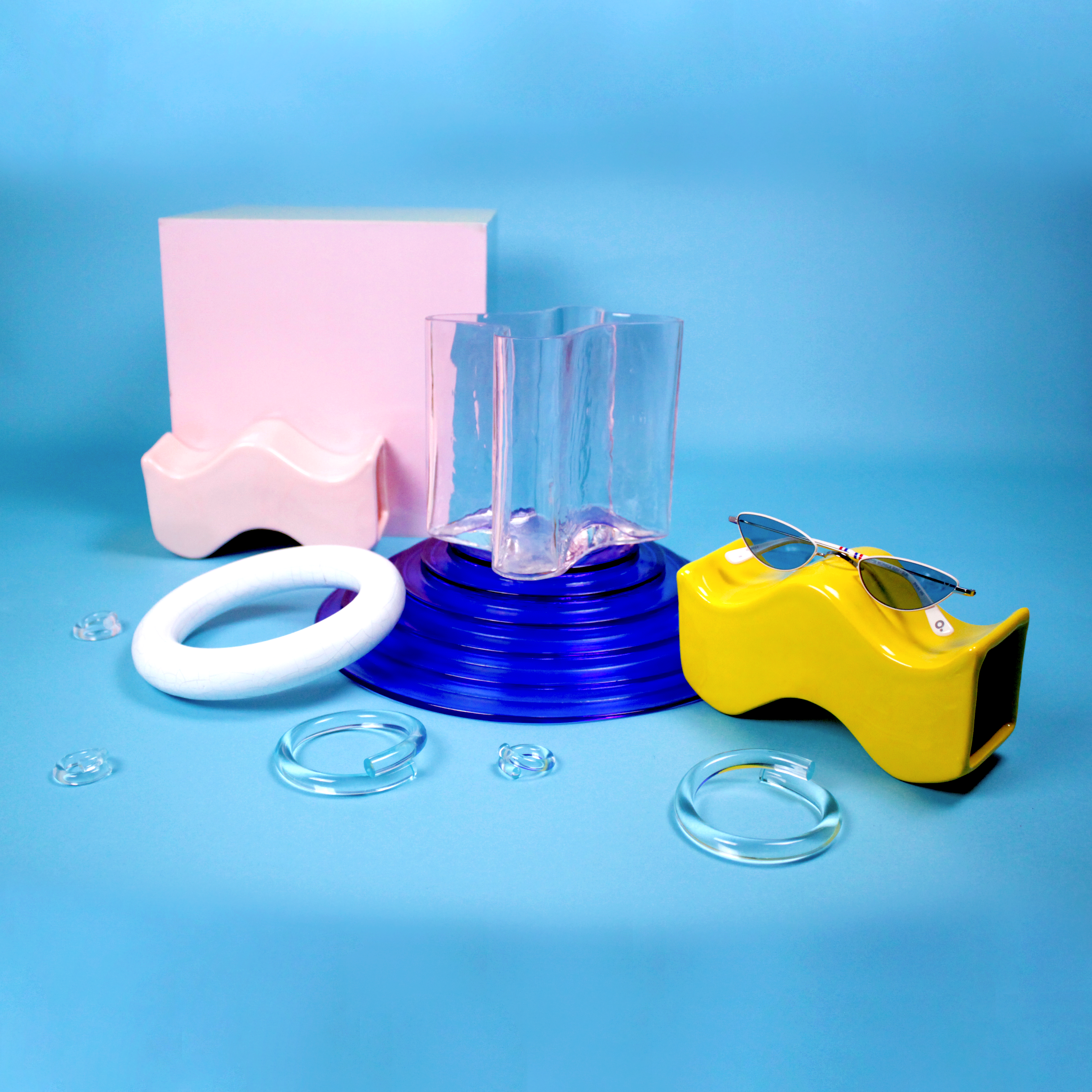 Santa Monica
This super-creative French woman, art director and founder of @coolmachineshop has collaborated with us to reinterpret the #BeAnArtist 2019 campaign, inspired by the colorful world of David Hockney's painting, "A Bigger Splash".
Hélène has chosen to create a beautifully balanced still life that shares a color palette with our own compositions, inspired by colors of the British artist's vibrant swimming pools. She's included one of the sunglasses models from our new collection, the super trendy SANTA MÓNICA micro-glasses.
Materials and colors are the most important thing to Hélène when she is creating; they're the main tools she uses to craft works of art that surprise and delight. Her work is inspired by contemporary art and a vintage aesthetic, and she knows just how to blend all of those elements to build a unique and clear identity.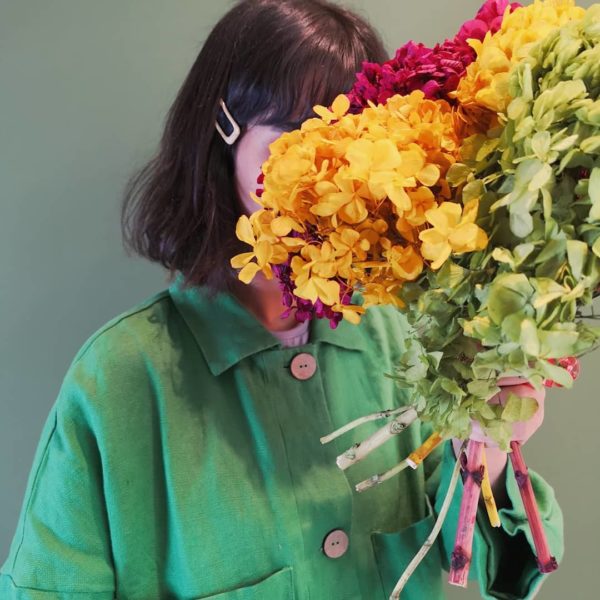 Here's what Hélène tells us about her work and creative process! Keep reading!
Tell us someone you admire that in your opinion has changed the rules.
Ettore Sottsass and mainly the Memphis Group. I admire the way they have been against the wind in their time.
If you had to pick just one color; which one would it be?
My reply to this question is never stable. Currently, I would say green.
Recommend us a painter, writer, filmmaker, designer, musician… People that inspire your creativity.
David Hockney, Ines Longevial, Le Corbusier, India Mahdavi, Nathalie du Pasquier, Andrés Reisinger, Daria Zinovatnaya, Jacquemus, Pedro Almodóvar, Wes Aderson, Xavier Dolan…among many!
What inspires your creative process?
Colors, shapes and materials.
What do you feel or experience when you are working?
I feel excitement, a play and a challenge together.
What do you expect your work to tell or change?
I would like to transmit surprise and pleasure.
What's your desire?
Today, I feel I have to go on with what I do, gain confidence in myself and let my creativity grow up.
What does the "A Bigger Splash" artwork from David Hockney makes you feel?
I would love to see this painting become real. I would be so curious to visit this pretty pink home in the background.
When was the last time that you jumped into a pool? (your biggest splash moment)
My last "splash moment" was 2 months ago, when my lover and myself have decided to leave our provincial town in France to live in Brussels. During a visit here, we took the decision and in less than 48 hours, we have signed for a new apartment.