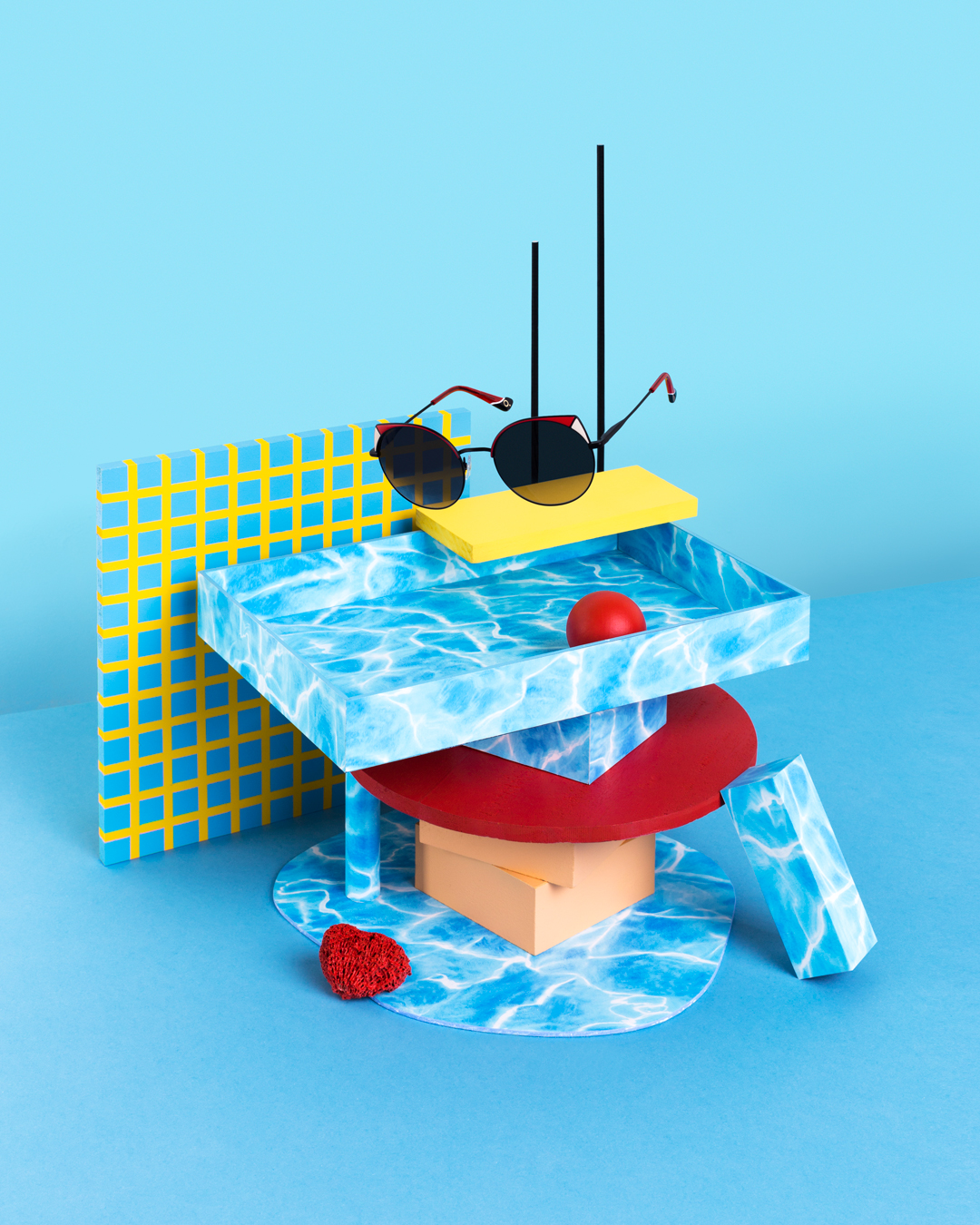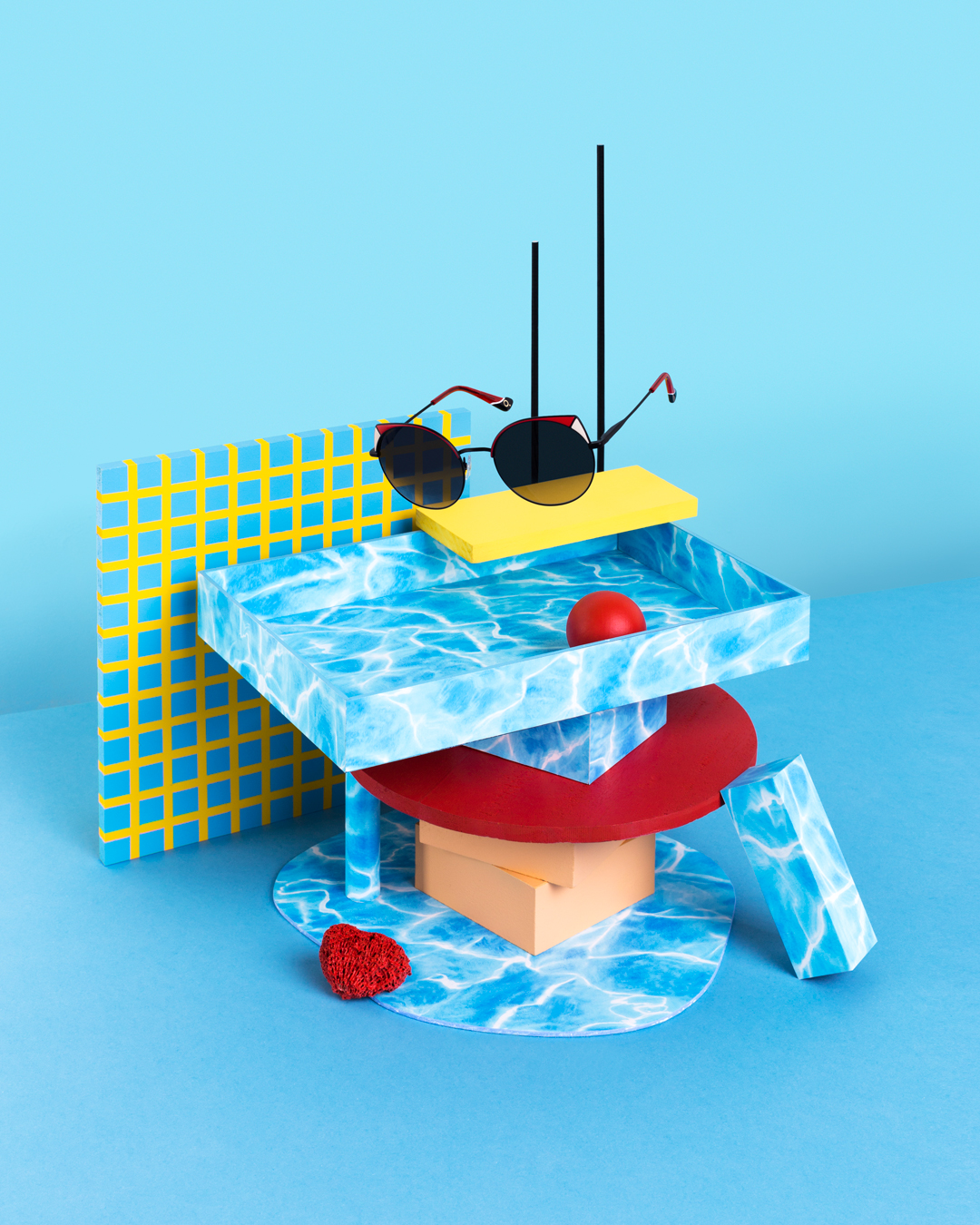 Navona
If there is one thing that we can always count on from Mireia Ruiz, it's that ultra-positive burst of color she gives us. That's why we invited her to reinterpret Etnia Barcelona's new spring/summer 2019 campaign, inspired by the colorful world of British painter David Hockney. Mireia has been a part of our #EtniaCollective project before, and we're delighted to have her back with us to create unique works that sparkle with personality. She is a talented colorist, expressing emotion through chromatic tones.
This time she has recreated one of California's most famous swimming pools, the one in David Hockney's "A Bigger Splash", adding her personal style, and including the NAVONA style of sunglasses from our new spring/summer 2019 collection.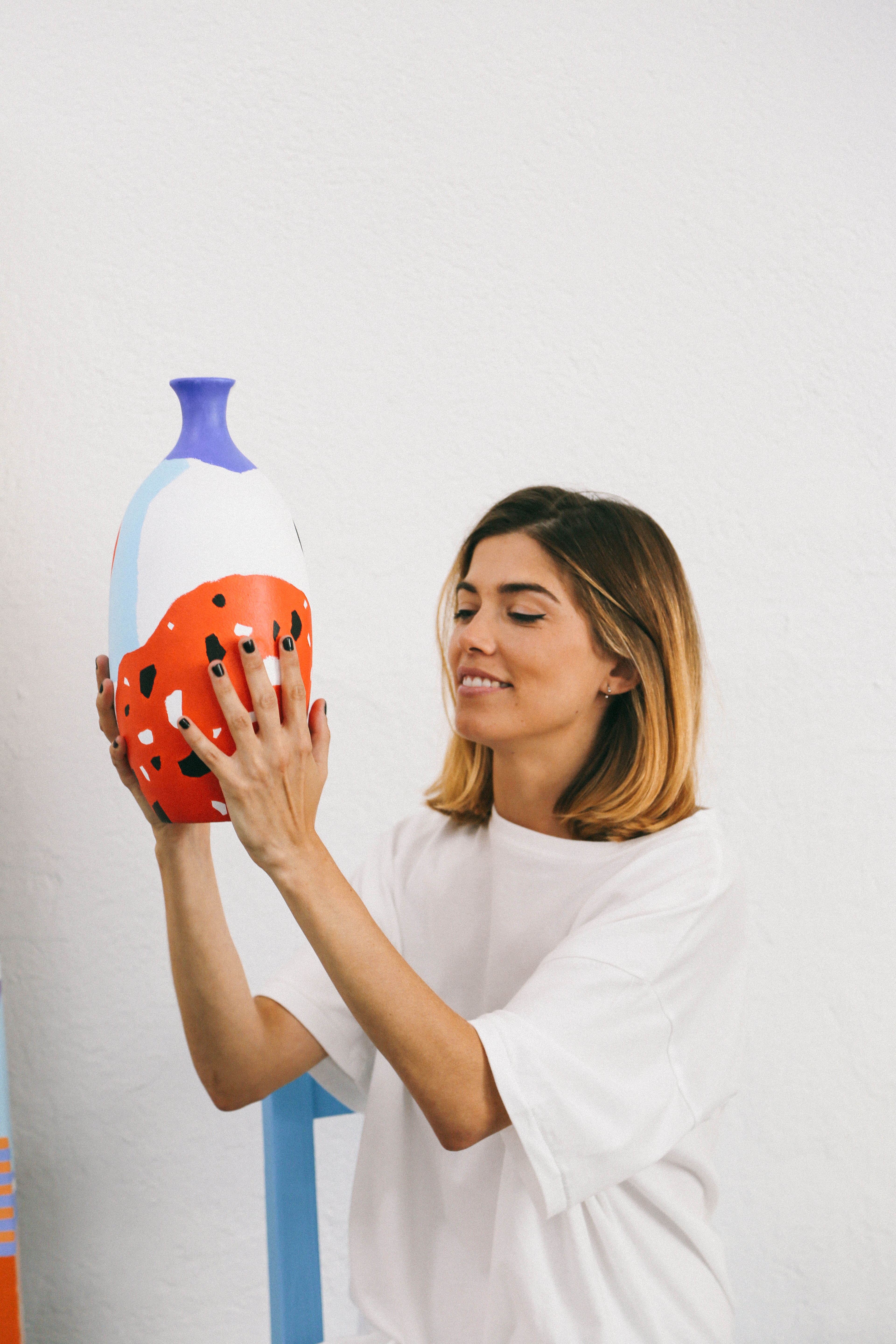 That's who Mireia Ruiz is. Don't miss the interview!
Tell us the name of someone that you admire and who, according to you, has shaken things up.
I can't name just one, I think there are many professionals who I admire. I like to think of artists who are feminine, colorful, and have personality. There's the designer Iris Apfel, the poet and painter Etel Adnan, the Japanese artist Yayoi Kusama, and the entrepreneurs Armi Ratia & Riitta Immonen (Marimekko). I need people with whom I can feel identified as a woman, as a creative person, and as a professional. People who have broken the rules with their work, such as using color to its fullest.
If you had to choose a color, which would it be?
That's so hard! But I think that this year deserves something radical like violet, the color that represents the feminist struggle.
If there were a film made about you, what would the soundtrack be?
https://www.youtube.com/watch?v=JmcA9LIIXWw Culture club – Karma Chameleon lyrics, ha ha ha 😉
Recommend a painter, a writer, a filmmaker, a designer, a musician… Anyone who inspires your creativity.
More women, of course: I think Paula Scher, a graphic designer at Pentagram, is a brilliant woman with a lot of talent when it comes to typography and colors. She also paints stunning maps in addition to designing. There's also my friend, the sculptor Carla Cascales, who infuses a lot of feeling and purity into her work. And the great muralist Marina Capdevila, and Vega at @eatingpatterns, who creates patterns with delicious food. There are so many great artists! So many impressionist and abstract artists have influenced me, but I prefer to mention women, because we need more female role models.
If Etnia Barcelona were an artist, who would we be?
If we're talking about Barcelona in terms of design and artistic talent: Mariscal, a great Mediterranean designer, is a huge role model!
Where do you find inspiration for your creative process?
I'm inspired by color and shapes as a general subject. And by the Memphis design movement of the 1980s, a colorful period of time that I enjoyed very much as a child. But also everyday things, like going to second hand stores and buying things that help me to come up with new objects with just a layer of paint.
What do you think or feel while you work?
When I work on my projects, I feel a kind of excitement when I combine colors, and when I paint, relaxation, I just think about my brush, the paint, and the space. I concentrate a lot. The hours go by and I don't notice it. It's satisfying to work professionally on something that excites you.
What do you hope your work transmits or changes?
The goal of my work is for the use of color and its combinations to convey emotions, which I think are subjective and can be interpreted in different ways based on the viewer's experience. Color can cause a positive effect, at least in my paintings and that is what I want to provoke, to change someone's mood.
What do you hope for in the future?
I don't have a lot of wishes, I think that I'm already devoting myself to my passion. I would like to have an exhibition on red and the circle, which I think is something that features a lot in my work, but I haven't deeply explored its meaning.
What does the "A Bigger Splash" artwork from David Hockney makes you feel?
It makes me think of the best time of year, summer, with the sun that I adore and how all of a sudden you jump into the pool to cool off.
When was the last time that you jumped into a pool? (your biggest splash moment)
Last summer in a friend's pool, I loved diving in head first! And doing it again and again until I realized there was water in my ears.