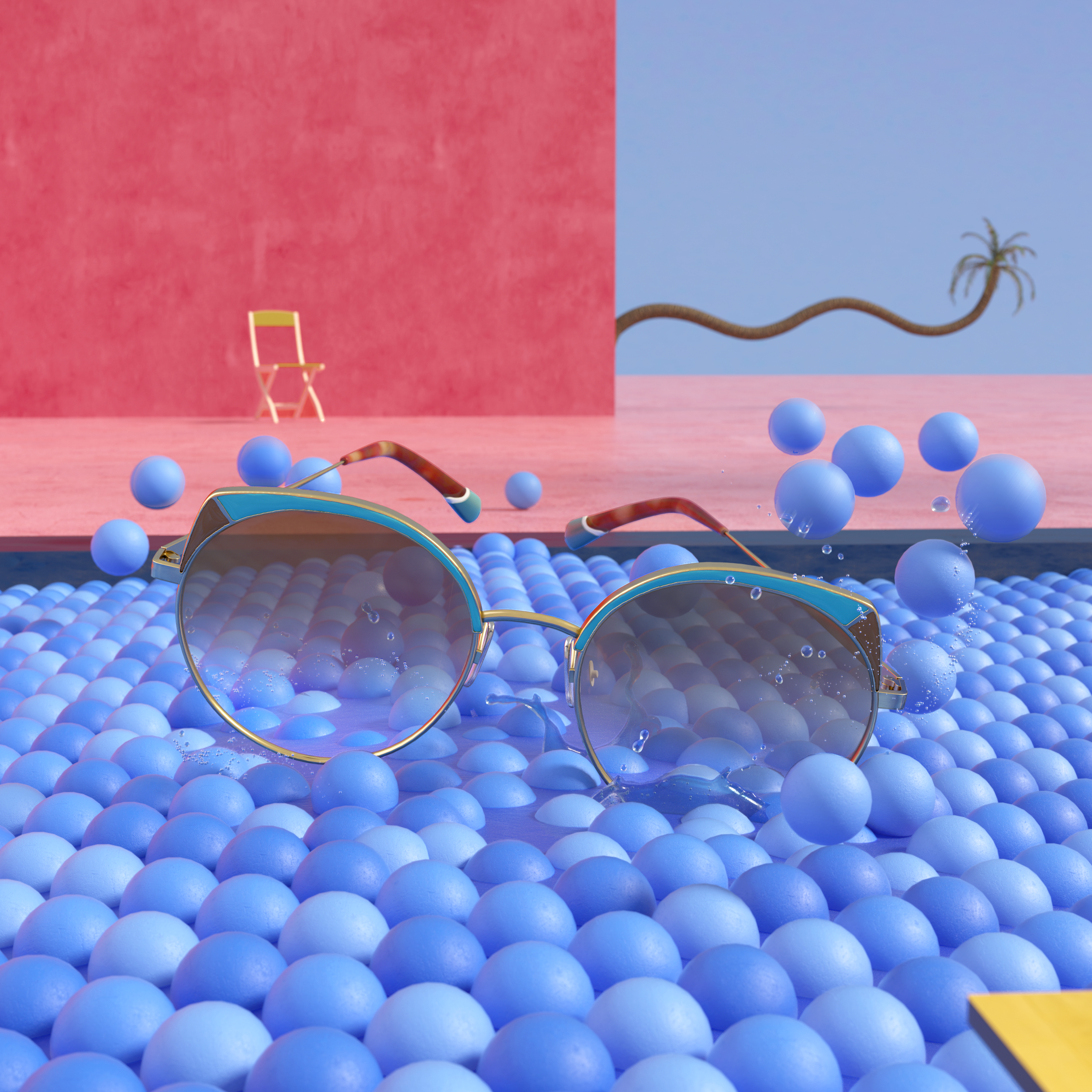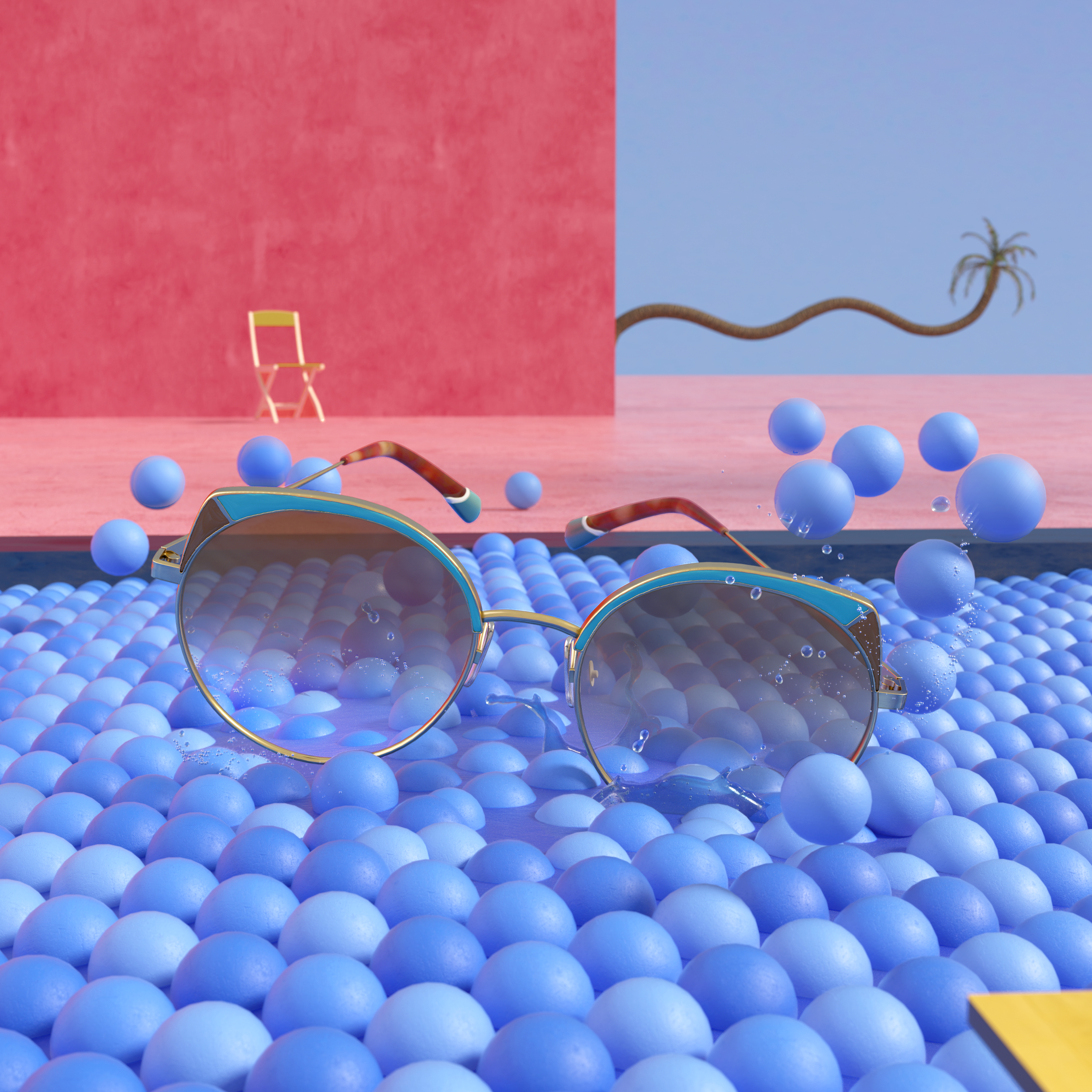 Navona
César Cid, one of the latest artist to join the #EtniaCollective creative project is an illustrator who is passionate about 3D work. He's a self-taught artist who develops all kinds of projects and who builds amazing creations out of nothing. This is 3D, a technology where the limits are only set by the creator.
César is founder of the creative studio @cess_tm and, together with his team, he works every day with passion to offer us images of high visual impact. These include extravagant forms and previously unseen or succulent typographies that are leading to the success of this 3D studio in Madrid.
Coinciding with our spring/summer 2019 campaign inspired by the Hockney universe, César wanted to reflect the mastery of 3D and his creativity in one of the most enigmatic pools of the British artist: "A Bigger Splash" in which our NAVONA sun model is the star.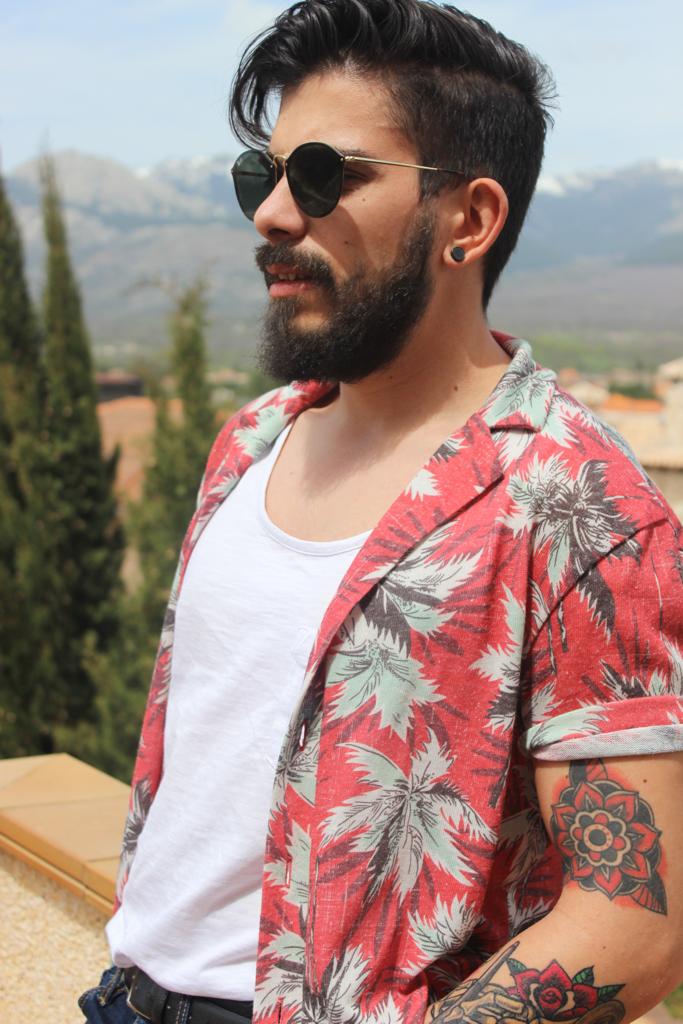 Want to learn more about César Cid? Don't miss out on the interview!
Tell us someone you admire that in your opinion has changed the rules.
Andy Warhol
If you had to pick just one color; which one would it be?
Surely an intense yellow.
If there was a movie about you, what soundtrack would we be listening?
Something by James Brown or Elvis.
Recommend us a painter, writer, filmmaker, designer, musician… People that inspire your creativity.
Manuel Rangel, Chris Labrooy.
If Etnia Barcelona were an artist; which one would it be?
Someone cool for sure, I think I'm staying with Pollock.
What inspires your creative process?
It can inspire me almost everything, from the texture of a fruit, a feeling, a face, anything everyday that catches my attention. I like to pay attention to the small details. And of course the work of many artists.
What do you feel or experience when you are working?
I usually get into a kind of bubble, hours can pass without realizing it. Negative feelings and frustration as well as good things also enter into it. One of the best feelings when I'm working is to finish a work and realize that I've managed to materialize exactly what I had in my head.
What do you expect your work to tell or change?
I really do not believe that my work sends a message that can change the world but it can make you evade or have fun for a while.
What's your desire?
As a personal desire, I would like to grow, improve, learn a lot of new things, take other paths and that is reflected in my work. A pizza would not be too bad haha
What makes the "A Bigger Splash" artwork from David Hockney makes you feel?
It makes me feel calm, a strange calm. The whole work is completely static except the splash that is in full motion. Of course it remember me the summer.
When was the last times that you jumped into a pool? (your biggest splash moment)
Last summer and probably caused a great splash after having eaten at a barbecue.