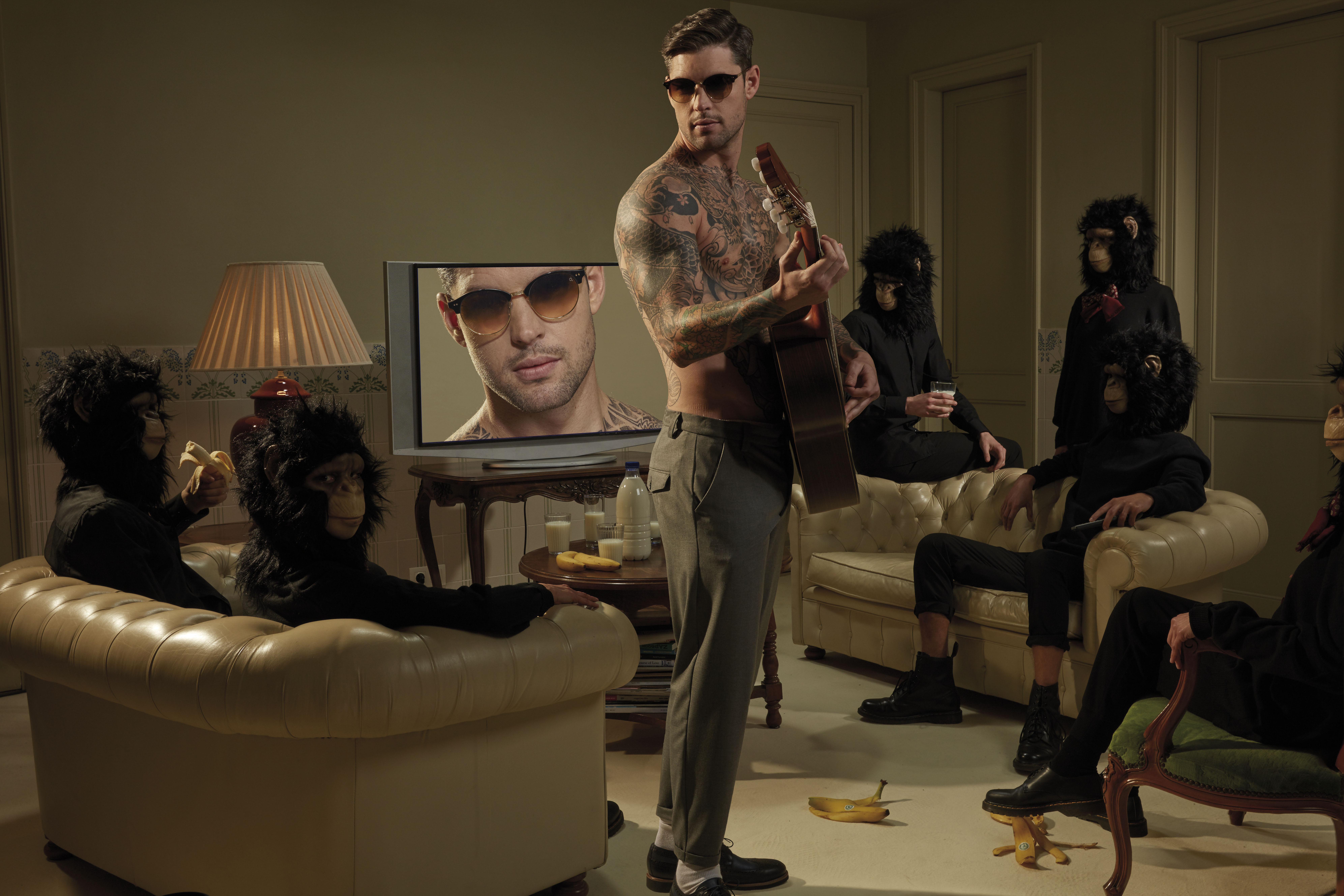 #BeAnartist is the new Etnia Barcelona campaign. Inspired by icons of the movies and with a markedly surrealist accent, the campaign is composed of a series of photographs that transmit our Anartist way of seeing the world: Anarchical and Artistic at the same time.
For the images of the campaign, we worked with the photographer Biel Capllonch, because his surrealist and transgressive aesthetic fits in well with Etnia Barcelona values: he is an authentic Anartist.
The protagonists of all the photographs are Anartists who are wearing Etnia Barcelona glasses. Each image corresponds to one of the 11 Anartists Commandments, which were created based on the Etnia Barcelona Anartist Manifesto.
The first shot in the campaign refers to the first commandment: "The Anartist respects the audience and never judges it."  We shouldn't care what others think of us: we must believe in what we do, without letting the gaze of others affect us, and without judging anyone for their vision of the world.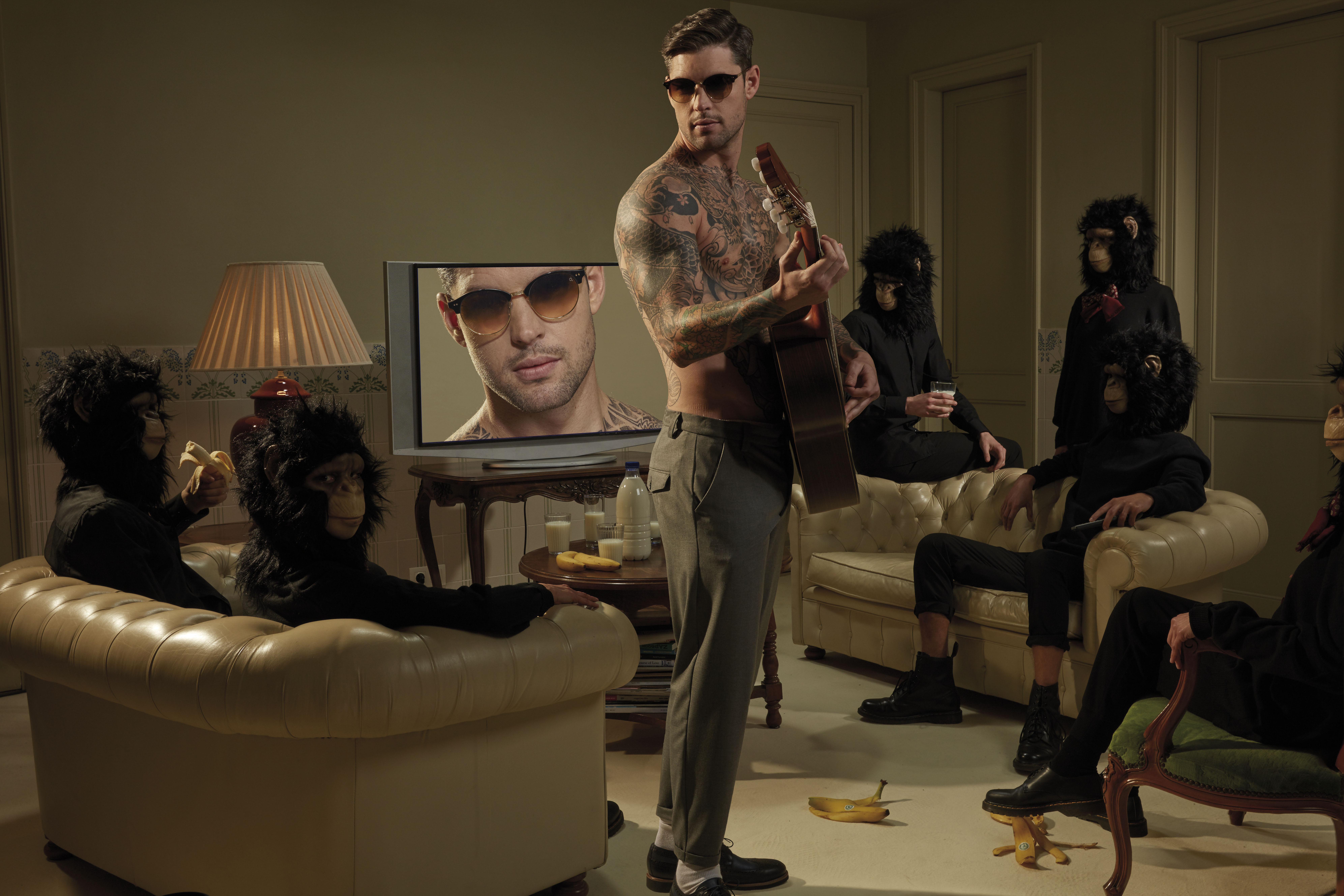 #1-The Anartist Etnia Barcelona
This photograph is a nod to the movie Planet of the Apes. The image is a critique of social relations today. Absorbed by the spiral of new technologies and accustomed to watching life through screens, we lose sight of what is happening next to us, in real life. In the photograph, the Anartist is playing for an audience that prefers to watch him on the screen and pays no attention to him.
The Anartist is wearing our unisex Hongdae sunglasses, from the Vintage Sun collection.  The frames of the Hongdae sunglasses are rounded and made of mixed materials: they combine metal on the bridge and temples, decorated with laser-cut, hand-painted Modernista motifs, with natural acetate.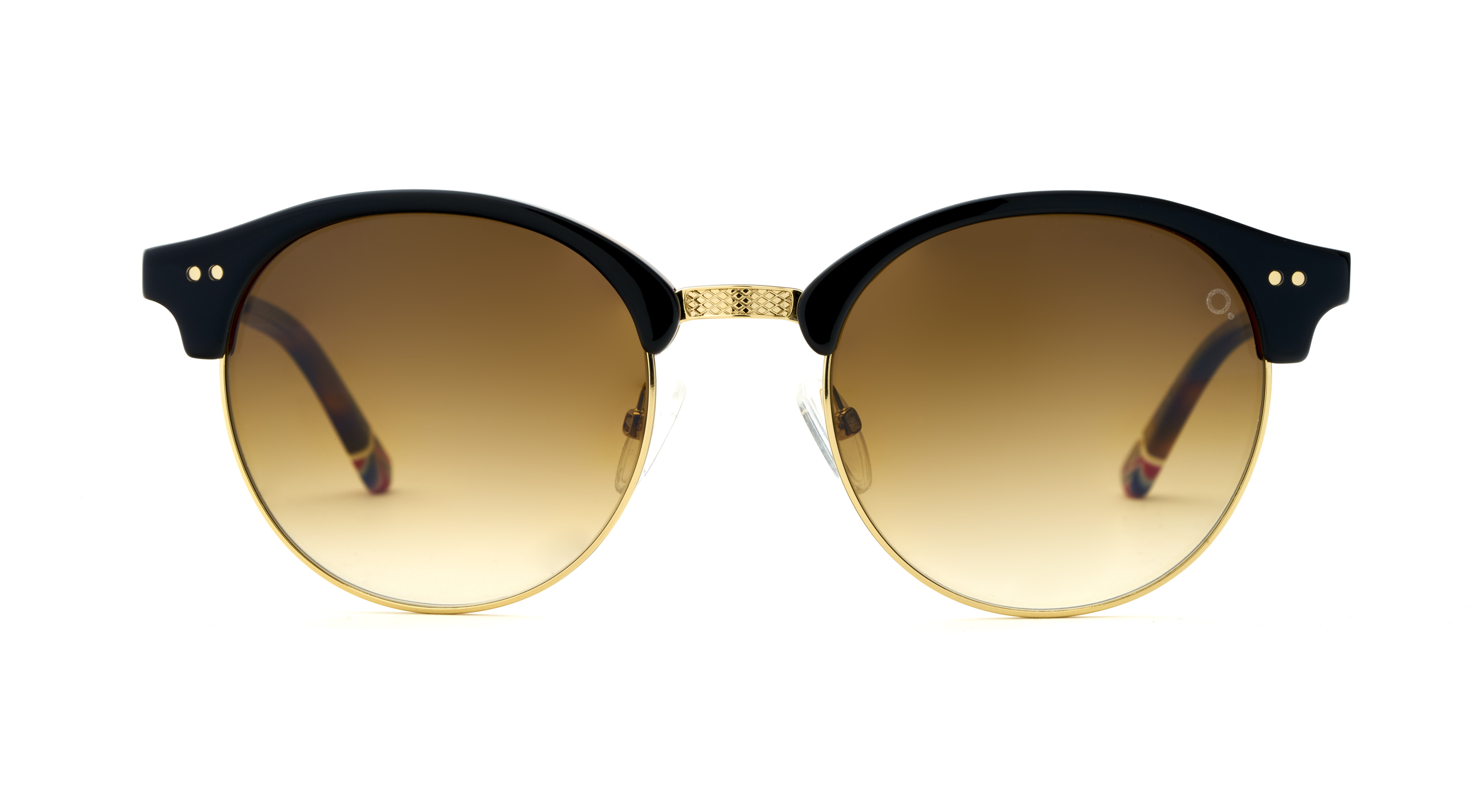 Hongdae – Etnia Barcelona
To add a touch of Etnia Barcelona color DNA to the design of the vintage line, with its  classic colors, we've added acetate laminates on the temple tips, with herringbones, stripes and horn textures in different colors. In addition, vision through the Etnia Barcelona solar lenses is amazing: we work with pure mineral crystal from Barberini, the best lens manufacturer in the world.
Discover all the photos from the #BeAnartist campaign by following our Instagram.