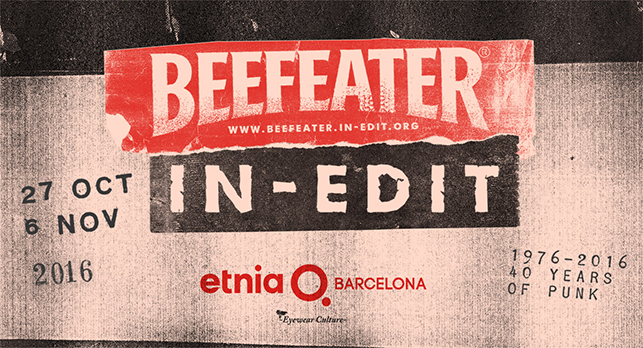 Etnia Barcelona, inspired by cultural movements, and that has created its history through collaborations with legends from the world of art and photography, such as Nubuyoshi Araki, Steve McCurry, Yves Klein or Jean Michel Basquiat, is participating in the next edition of Beefeater In-edit that will be held in Barcelona from 27 October to 6 November and from 3 to 6 November in Madrid.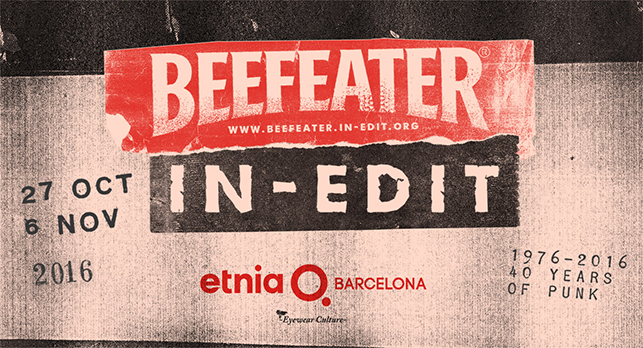 Each edition of Beefeater In-edit pays tribute to a musical style. Punk will be the theme of this edition, which, 40 years after it was born in ever avant-garde London, is more relevant than ever, since it is, as Don Letts defines it, "about individuality, empowerment and freedom – it's a liberating attitude towards work, life and art."
Etnia Barcelona is joining forces with the festival in the spirit of its latest collection, developed in collaboration with the state of artist Jean-Michel Basquiat, in which we ventured into the world of graffiti and street art in its maximum expression, whilst also taking references from jazz, rap, punk, popular culture and comics. In the late 70s and early 80s, Basquiat was a central figure in the New York punk scene: graffiti artist, regular at the CBGB and the Mudd Club, with appearances on Party TV, and member of the band No Way Gray.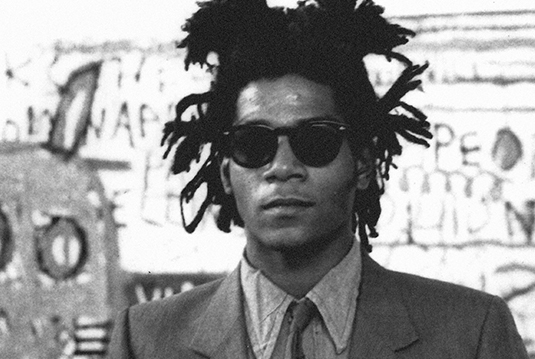 His paintings are to do with immediacy and speed, as he painted compulsively, in an almost infantile way. Basquiat's works convey the language and symbols of the street; images that pay tribute to royalty, heroism and the streets. Transferring all this complexity to works bursting with colour and layers that foreshadow today's Internet culture.
Etnia Barcelona's J.M Basquiat collection is an exclusive collection of sunglasses made up of three models that incorporate motifs based on three of the artist's original works. This makes each of the models in this capsule a unique piece unlike anything before it, linked by the common denominator of three vertexes resembling the three points of his crown, his artistic legacy. Like the works of Basquiat, this collection transmits the transgressive, powerful, and emotional aspects of his work that made the artist one of the most important figures in the culture and art of today.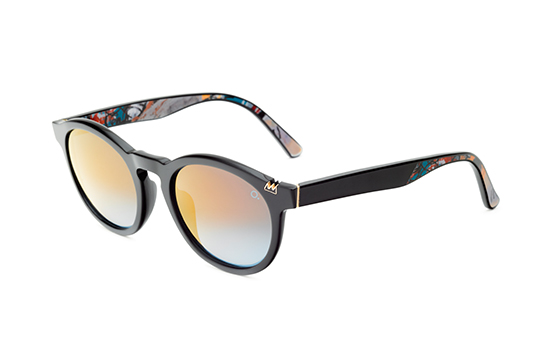 Etnia Barcelona Basquiat01BL Fallen Angel
Etnia Barcelona presents "The Look". This new section includes films that, originating from the music, tell us stories of rebellion, pride and commitment, above all, and offer us a modern and unbiased view of social realities (such as those of Iran, Nigeria, Angola, Mali and Senegal in which, regardless of the music one makes It will always be political)
•Fonko
•Raving Iran
•Yallah! Underground
•Mali Blues
This cycle speaks of real stories, of real people fighting for their dreams. That's why we also wanted to associate it with one of the brand's most inspiring projects. Etnia Barcelona Foundation, the solidarity project of Etnia Barcelona that, although just recently begun, already operates in some of the areas where people at risk of social exclusion or in developing countries.
You can see the programme here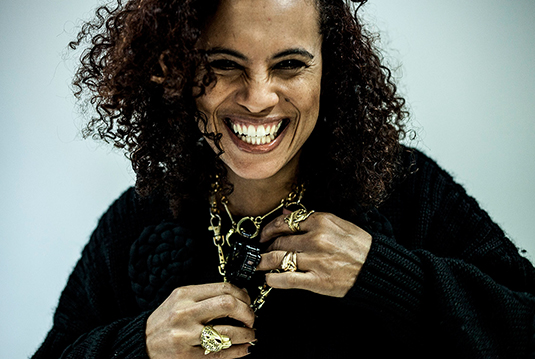 Neneh Cherry at "Fonko"