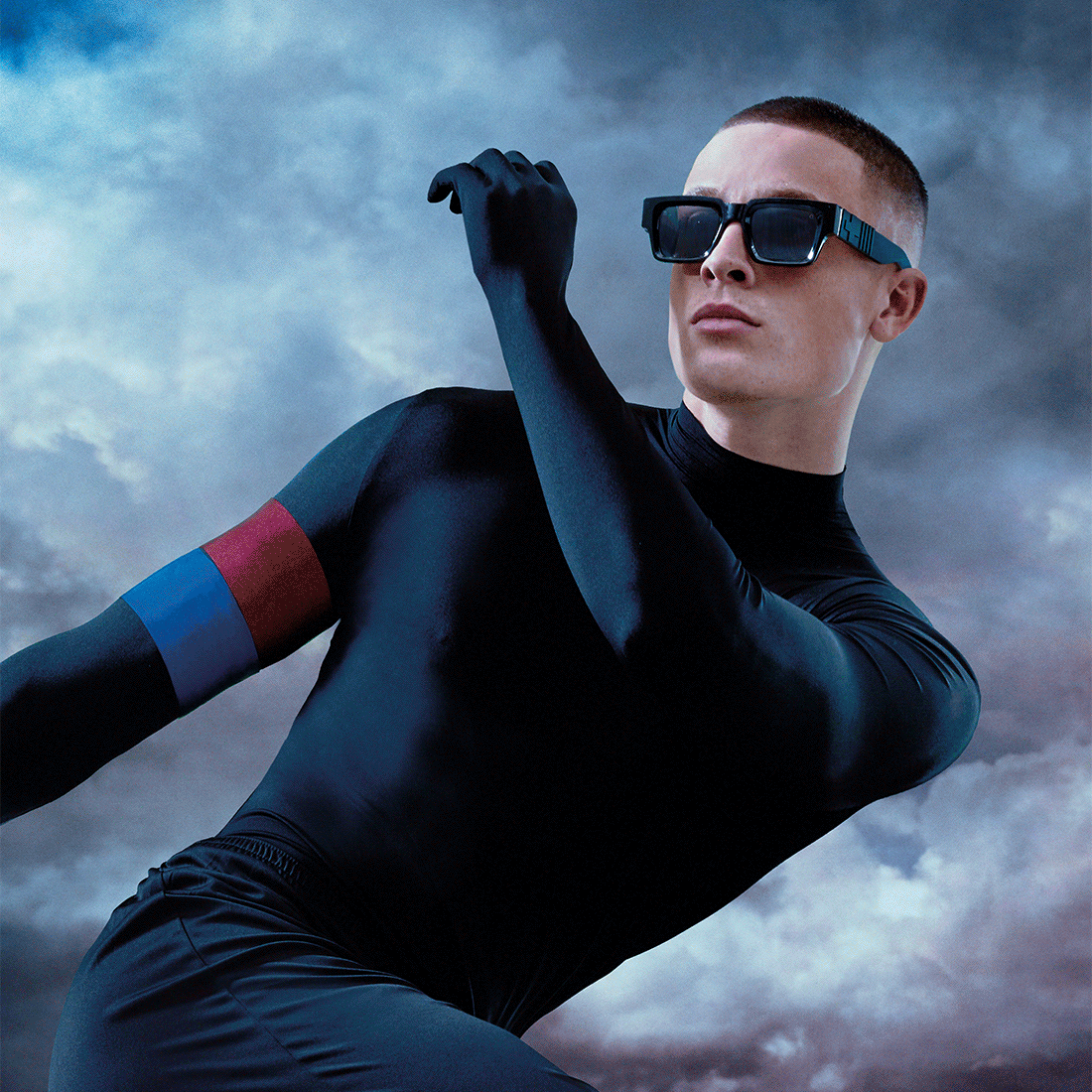 FC Barcelona and the Etnia Barcelona eyewear brand have joined forces to create a unique collection that celebrates the origins of both brands and in which art and sport are fused. A match between art and sport. A match between art and sport.
Barça by Etnia Barcelona is made up of two collections of sunglasses that share a unique identity and style. A mix between vintage and trendy styles to create 7 extraordinary sunglasses.

1899 GOLD, unique sunglasses. A limited numbered edition of 1899 units , paying tribute to the year of FC Barcelona's foundation. A collector's piece that recreates the anatomy of the Barça crest and plays at deconstructing it to incrust each of its parts in reliefs and details gilded in 24 carat gold. An exclusive edition handmade in Italy with a strong natural acetate frame in black.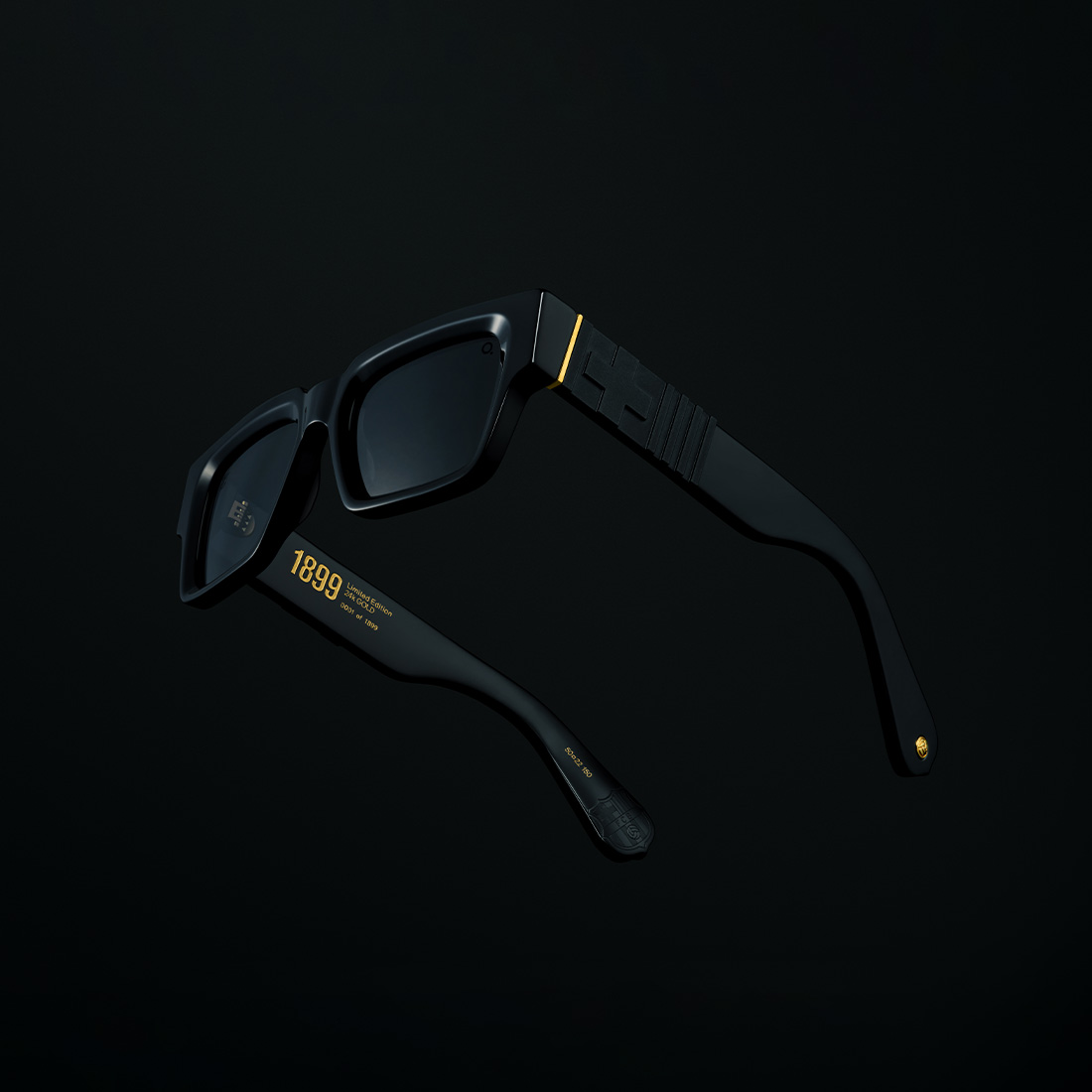 THE COLORS OF OUR HISTORY: a collection of 6 sunglasses inspired by the colors of the different jerseys that the FC Barcelona team wore during their six UEFA Champions League Cup final matches. London 1992, Paris 2006, Rome 2009, London 2011, Berlin 2015 and Göteborg 2021.
The entire Barça by Etnia Barcelona collection is made with high quality materials. Mazzucchelli natural acetate and HD mineral lenses that provide a unique visual experience.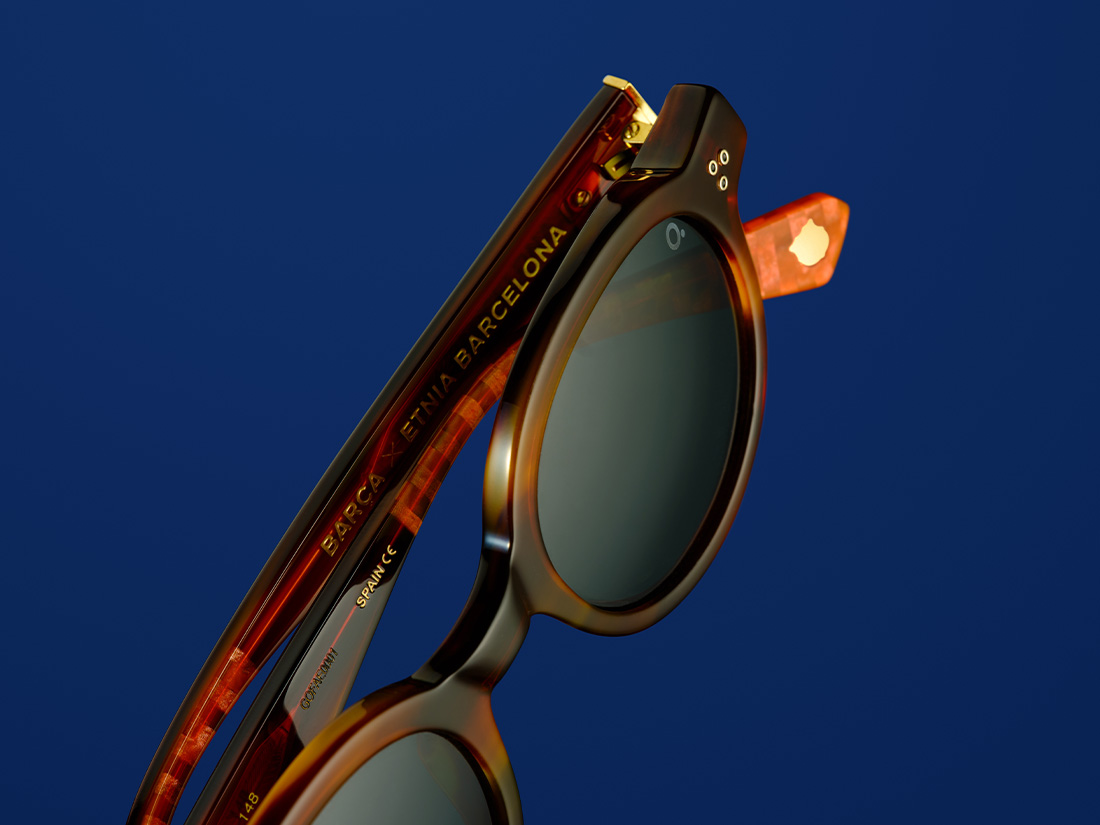 Etnia Barcelona faithful to its DNA and always linked with the art world and Barça as a standard of artists, collaborate for the campaign of this collection with the Dutch painter Pascal Möhlmann. Artist known for paying tribute to the Flemish painter Van Dyck and collaborating with Virgil Abloh.
The result, a piece of art that reflects the feeling and strength that generates that connection between the azulgrana Club and its fans.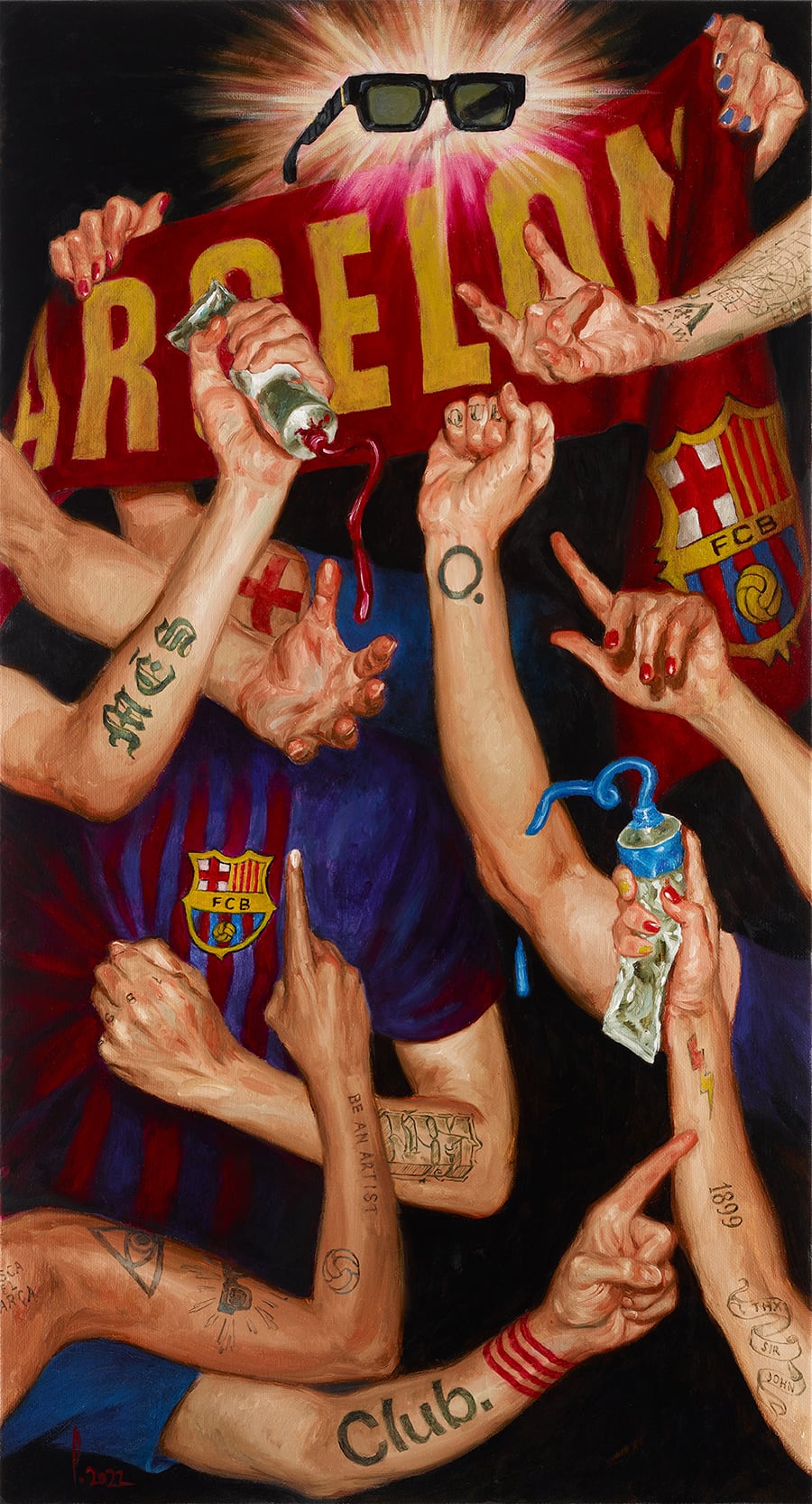 Artwork by Pascal Möhlmann
The Barça and Etnia Barcelona collection has a special packaging in which the illustration by Pascal Möhlmann can be seen on the box. Undoubtedly, a unique unboxing experience that includes, in addition to the box, a case inspired by the traditional leather football, a microfiber cloth with the illustration, among others.
The FC Barcelona and Etnia Barcelona collection is now available at www.etniabarcelona.com, Flagship Store and selected opticians. It can also be found at the Club's official sales channels.
Etnia Barcelona Blog. FC Barcelona and Etnia Barcelona break the rules of the game by bringing art and sports together.