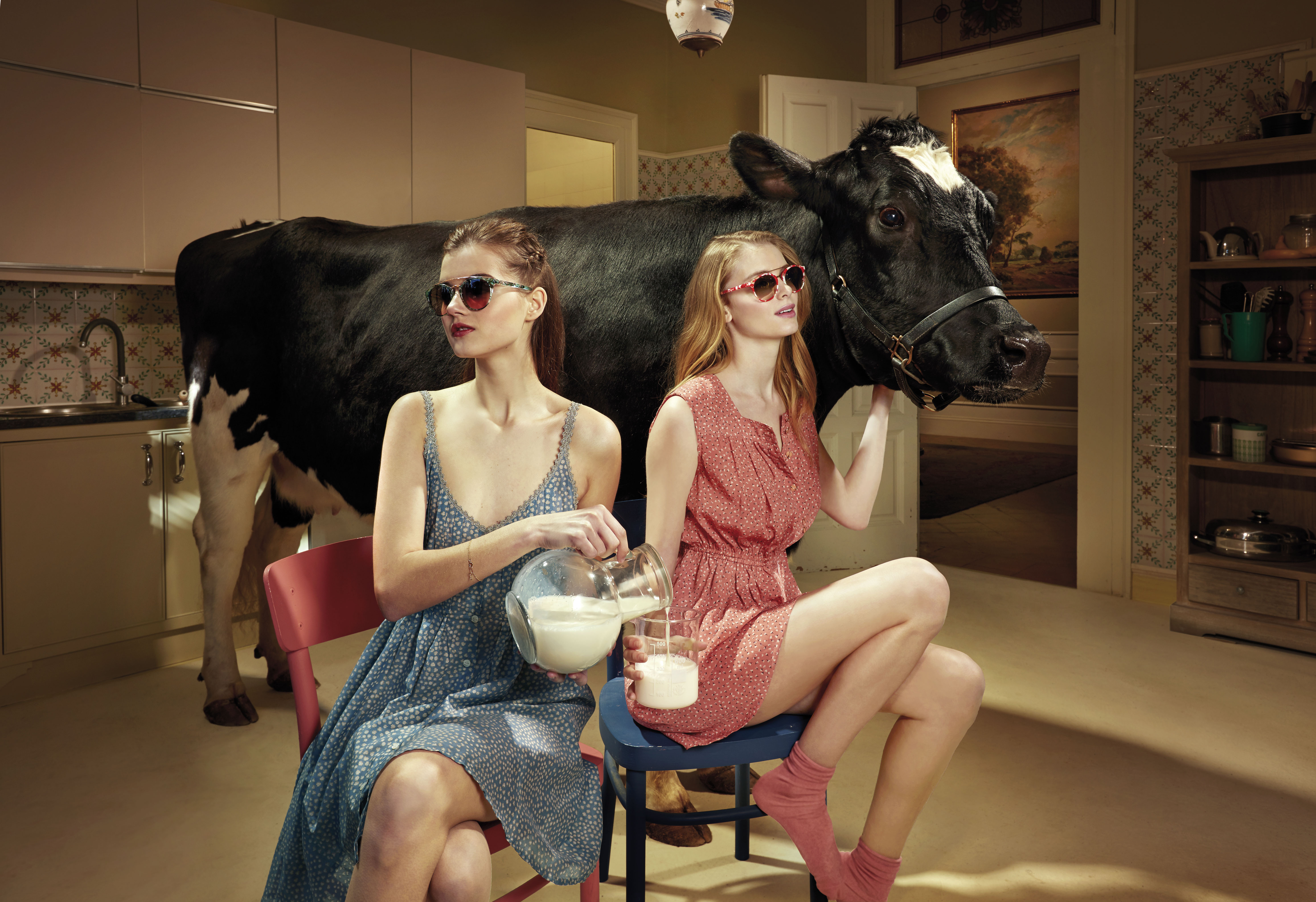 We continue analysing our #BeAnartist campaign photograph by photograph. Today we discover the meaning of picture number 4: "The Anartist Reinvents Format".
As we've read in previous posts (Photography in #BeAnartist Vol.1, Vol.2 and Vol.3), the "Anartist" concept was born out of the merging of two words that clearly define the attitude of Etnia Barcelona, Anarchical and Artistic. Words which form the profile of the Anartist.
It is around this concept that we have created our #BeAnartist Campaign, based on a series of surrealist photographs taken by the photographer Biel Capllonch. If you are a cinema buff, you will immediately pick up on the references to the movies and directors to whom we wish to pay homage.
Each photograph refers to one of the commandments of our Anartist Decalogue. The protagonists of the photos are all Anartists, distinguished by the fact that they all wear Etnia Barcelona eyewear and transmit an Anartistic attitude.
The photo we are going to look at today represents the fourth commandment of our Decalogue: "The Anartist Reinvents Format".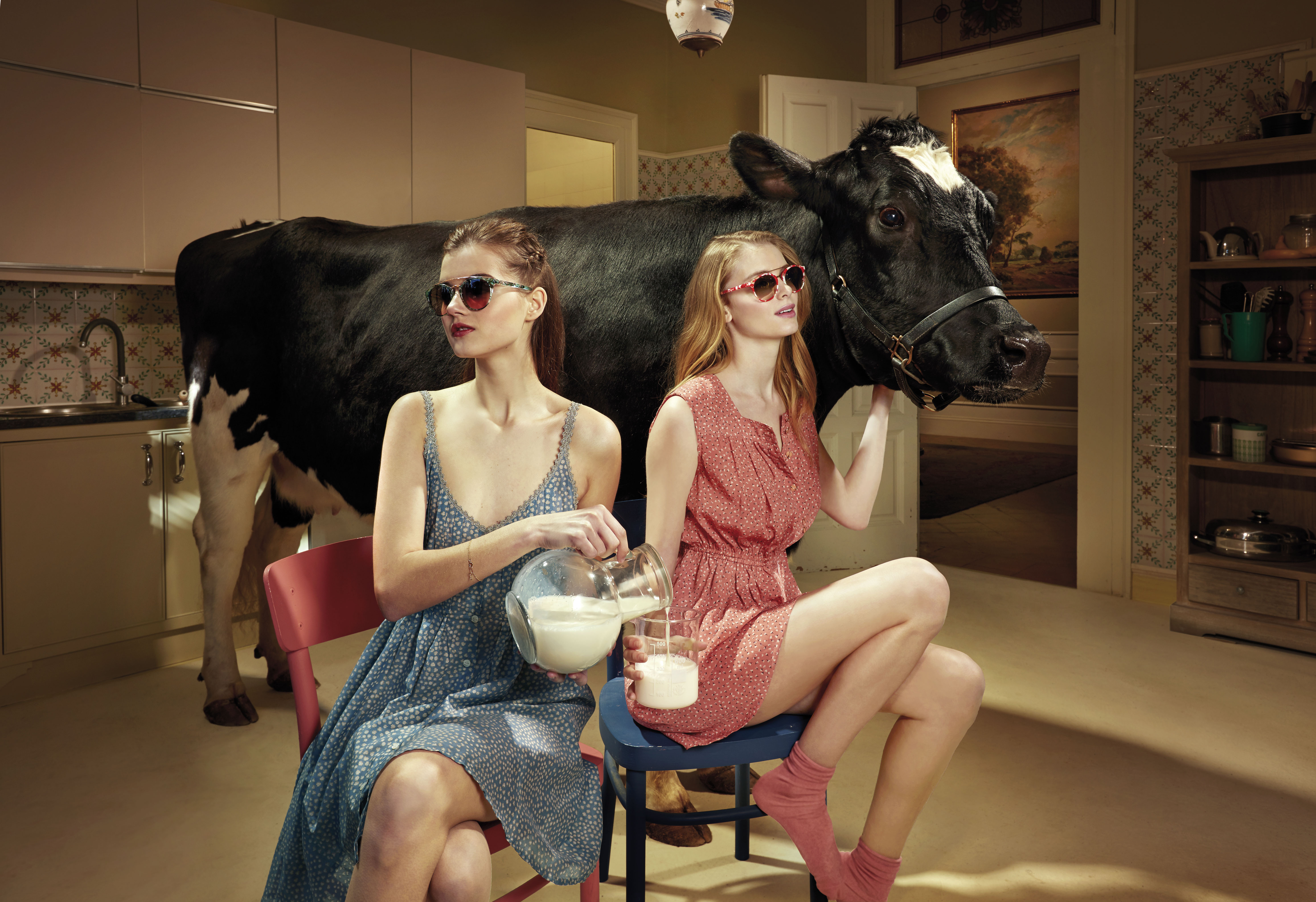 #4 The Anartist Reinvents Format
The power of the image resides in the following message: while most people will go out to buy a bottle or pack when they want to drink milk, Anartists seek to change the format and ask the cow right into their kitchen. The photograph invites us to take a fresh look at things. It shows us that there are many different ways to do things. #BeAnartist encourages us to explore, be bold, challenge the norms, create and reinvent.
In the picture the Anartist in the blue dress wears Ferlandina Sunglasses, from our Originals Sun Collection. Available in 10 different colour combinations, the model wears our turquoise design with a touch of pink on the temple tip and the degradé sun filter lenses. The frame is mixed and combines natural acetate with the gold coloured metal we see on the double bridge.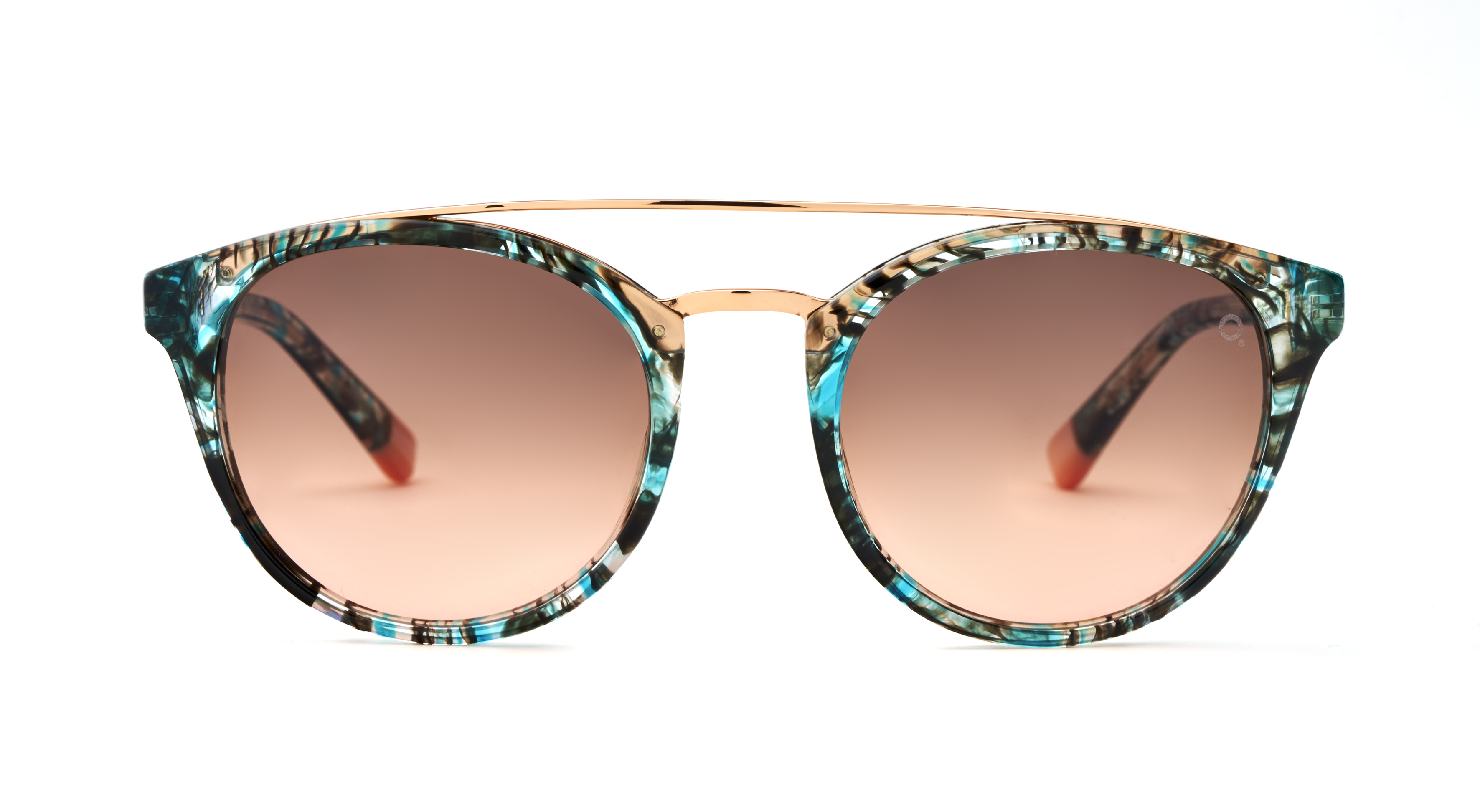 Etnia Barcelona – Ferlandina TQPK
Next to her, the Anartist in the red dress wears our Verdi Sunglasses, likewise from the Originals Sun Collection. Our Verdi eyewear is available in 10 different colours. The version in the picture is a combination of red and gold: the acetate of the frame is red and white, while the metal double bridge, Etnia Barcelona logo and terminal tip are gold. In addition, the mirror effect of the mineral lenses has a slightly golden hue.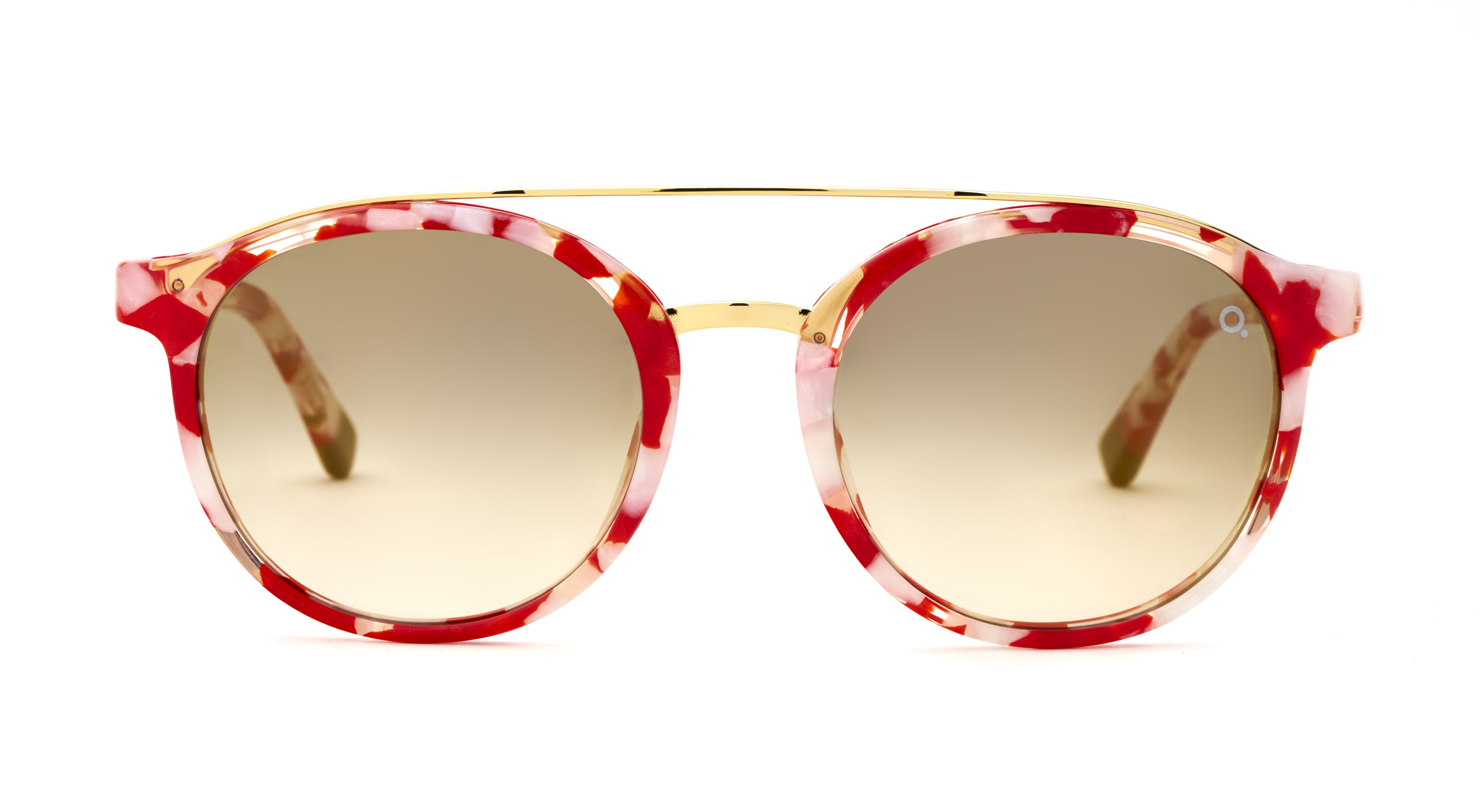 Etnia Barcelona – Verdi RDGD
Both designs are feminine with their rounded forms. The acetate of the frame is natural, made from cotton fibre cellulose, while the lenses are pure mineral glass. Our partners are Italian, Mazzucchelli (acetate) and Barberini (lenses) and offer the world's best quality to ensure we offer an unbeatable visual experience.