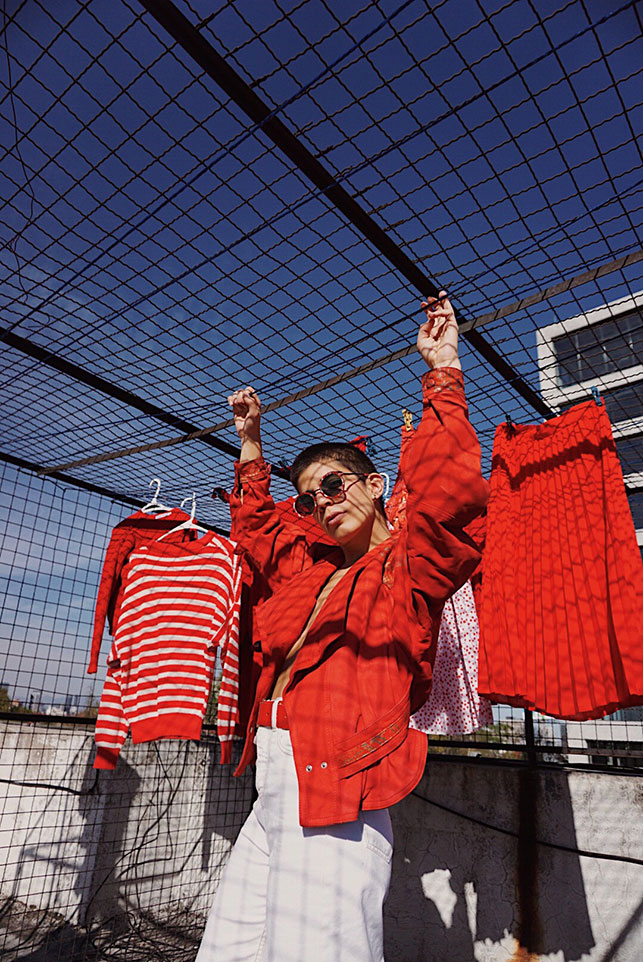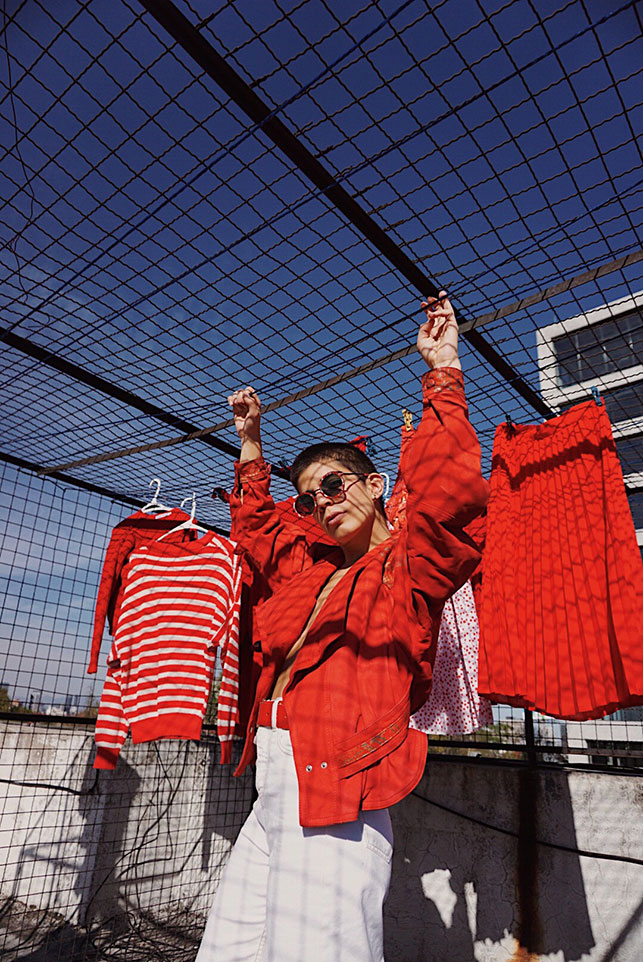 #EtniaCollective, the project we began a year ago, continues to sign up new artists. The latest addition to the project is Mariana Figueiredo, better known on Instagram as @marfilu. This young Mexican photographer and fashion lover is able to capture the essence of every city she visits and add her own casual touch to all her looks. What most stands out in her portraits are the striking colors and daring mix of prints.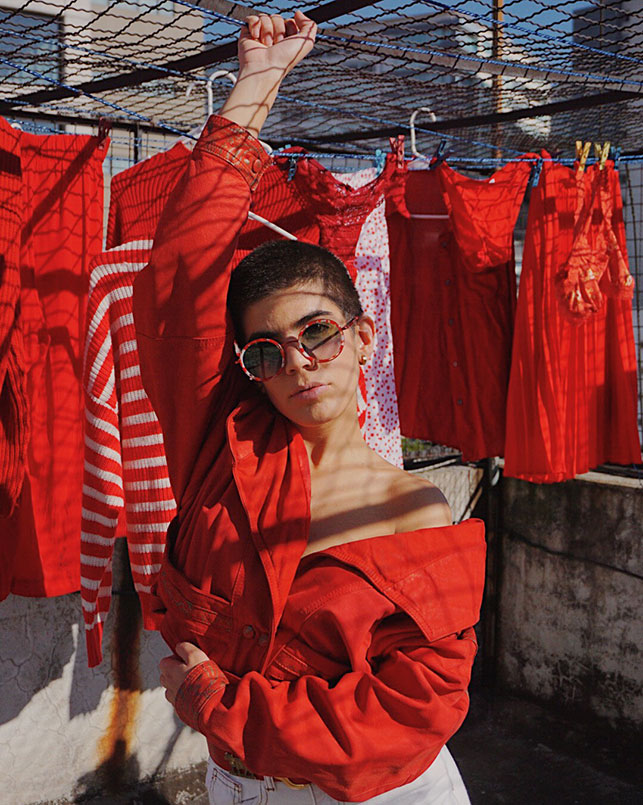 For this project, Mariana has bet everything on red, combining our Miramar RDTQ  with a very powerful and striking look. Want to know a little more about this artist? Here's her interview!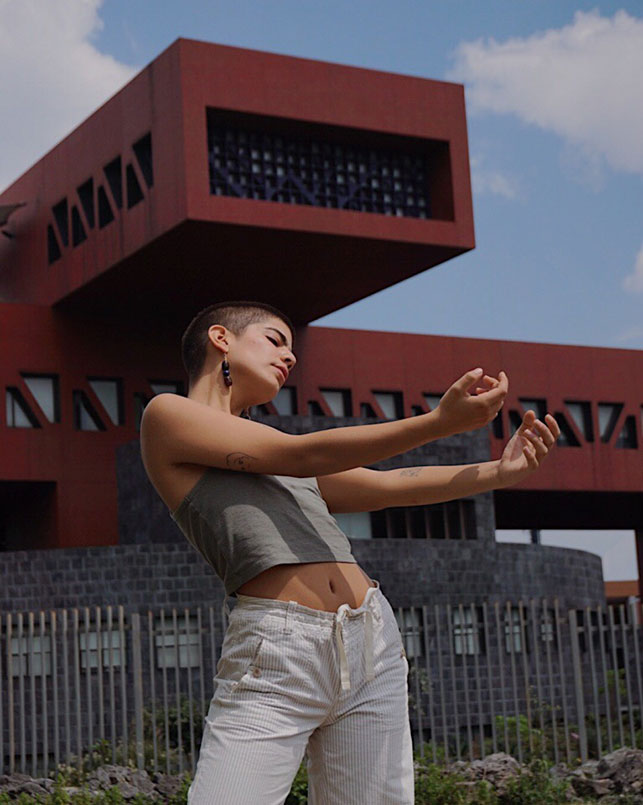 Tell us about a game-changer you admire.
Andy Warhol
If you had to choose a color, which would it be?
Mustard yellow forever, I think it is the most beautiful color.
What would be on the soundtrack to the movie of your life?
I can't think of a single song, but I imagine a scene of myself dancing to Goodbye Horses by Q Lazzarus.
Tell us about someone who inspires creativity in you… a painter, writer, filmmaker, designer, musician, etc.
Painter: Henri Matisse
Filmmaker: Wim Wenders
Writer: Banana Yoshimoto
Musician: Sufjan Stevens
Photographer: William Eggleston
If Etnia Barcelona were an artist, who would it be?
An avant-garde artist, not afraid of being different.
What inspires your creative process?
Going for a walk, seeing the colors on the street, listening to good music, and talking to interesting, creative people who want to see a change in the world.
What do you feel or experience when you are working?
I feel excited and eager to show the ideas I have in my mind.
What do you want your work to say or change?
To show that beauty can also be found in everyday life.
What do you wish for the future?
A life full of unrepeatable moments.