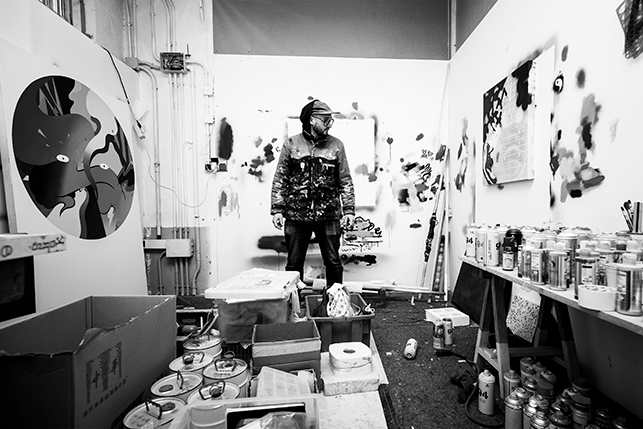 Under the slogan "Recolor the Classics", the multidisciplinary artist Nano4814 has fully embraced the anartistic attitude and accepted the challenge to give his personal touch to our #BeAnartist Series 3 campaign images. These were inspired by classic works of art and photographed by Biel Capllonch to present the new Spring Summer 2018 glasses collection. And the result? Nano4814 has given us his own distinctive and amusing vision of our "Self portrait with Spectacles" by Chardin, in which the model wears RODAS eyewear by Etnia Barcelona.
"To be Anartist involves a very stimulating three-way dialogue with the classics, reinterpreting them from the viewpoint of the photographer. It is also a matter of exploring new formats, getting my hands dirty and much more."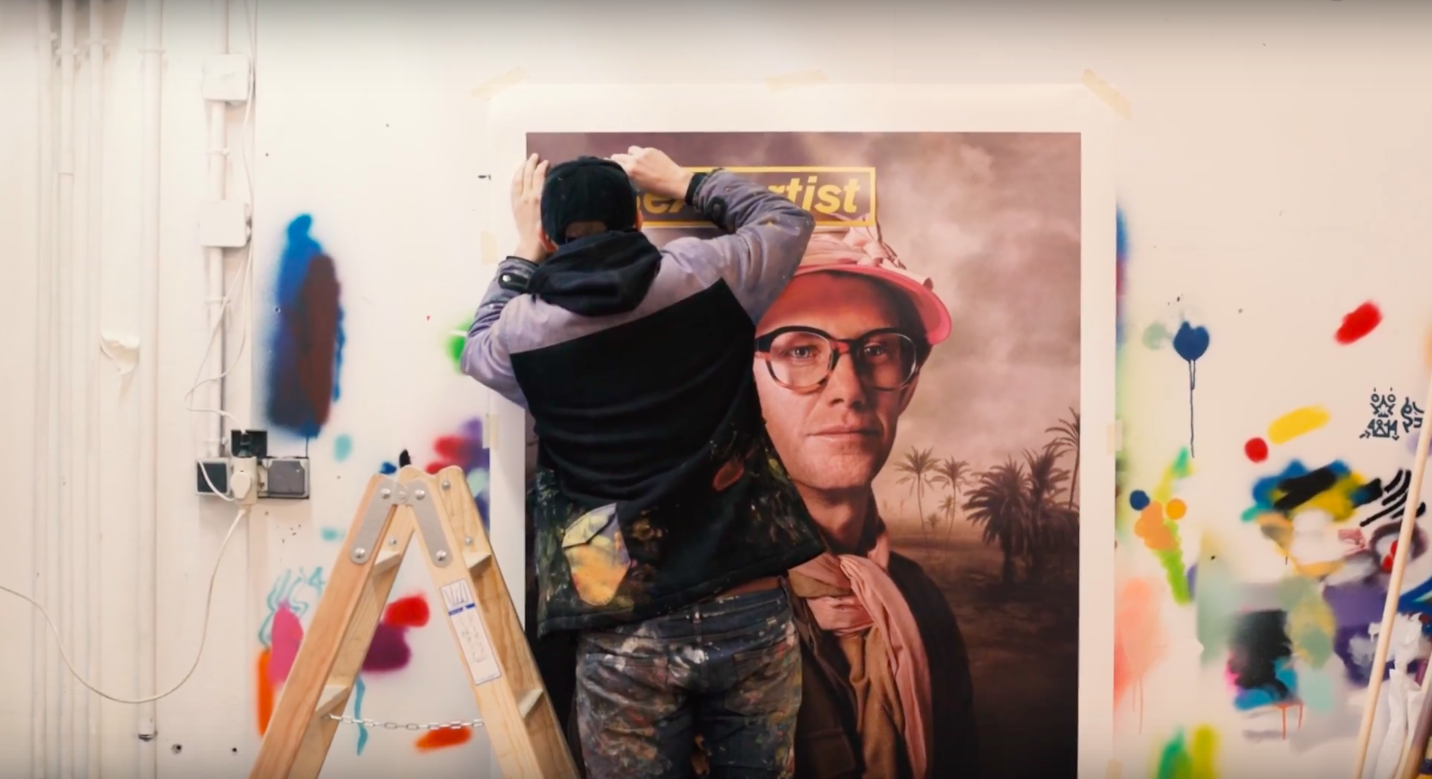 With his graffiti, the Galician artist started out using the street as his creative format. Nano4814 soon began to fill his work with iconic and narrative detail to produce a creative world of his own. After spending time at prestigious art schools in London, he started to develop his artistic work and to exhibit it in various galleries and institutions. The "Planet Prozess" project in Berlin, "Urbanitas" at the Vigo Museum of Contemporary Art and "Street Art" at the Tate Modern are some of the highlights.
His works range from design and illustration to street art and gallery pieces. The latter mode of work has enabled Nano4814 to concentrate on more personal concepts, working with techniques such as drawing, installation, sculpture and mural painting.
If you'd like to come face to face with Nano4814's work, pop by our Flagship Store where his and other reinterpretations from the campaign are exhibited.
In addition, our Born store will be hosting "Artist Encounters", where Nano4814 and other artists will be in conversation to tell us all about their creative processes. Don't miss this and other events at our Flagship Store!