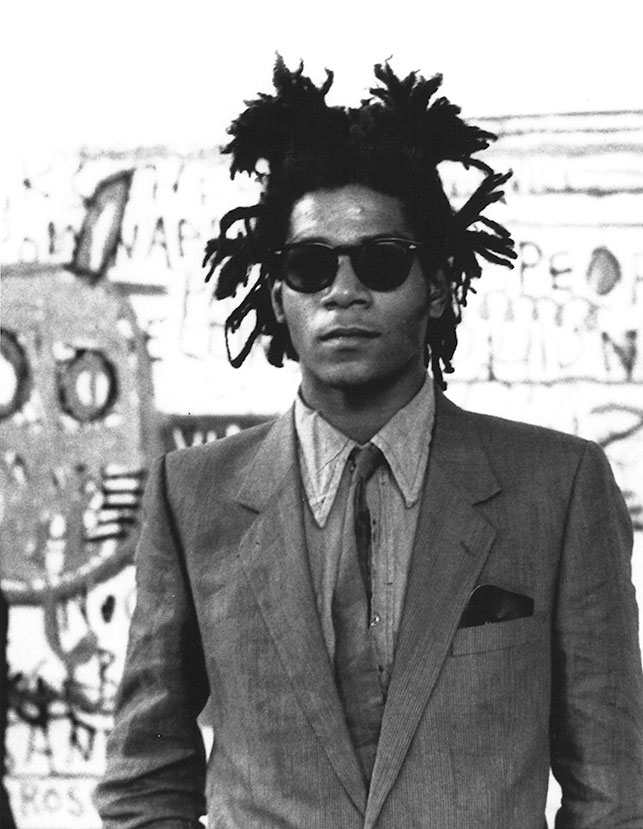 Artist Jean-Michel Basquiat is the inspiration behind what is our most graffiti capsule collection with four exclusive sunglass models that have already been shown off by Chanel Iman and Jay-Z.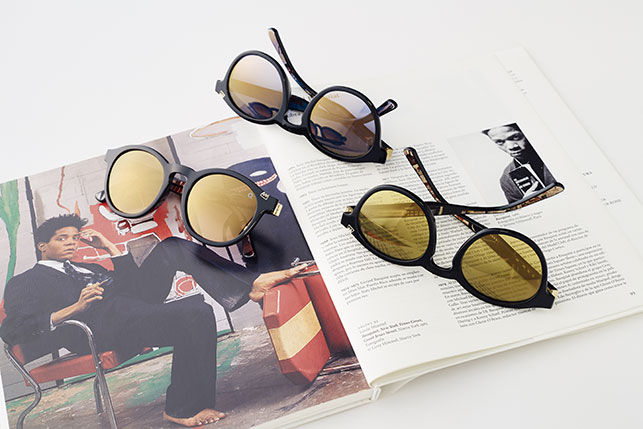 Basquiat Collection – Etnia Barcelona
"I don't think about art when I'm working. I try to think about life". So said Jean-Michel Basquiat, the enfant terrible of the art world whose dazzling artistic career began when he was a graffiti artist in the New York underground in the late 70s. This enigmatic street art that went by the name of SAMO was the seed that blossomed into Basquiat's later more mature yet haunted work in which he mixes Western and African culture.
With his defiant rhetoric and ground-breaking art, Basquiat revolutionized the New York art scene in the 80s, achieving global fame and working with artists such as Andy Warhol. Sadly his success was short-lived: he became a heroin addict and died in 1988 from an overdose. He was 27.
In spite of his short career, the legacy of Jean-Michel Basquiat lives on. A Jean-Michel Basquiat painting has recently shattered all records by becoming the most expensive painting by an American artist to be sold at auction. His work "Untitled" went for $110.5 million at a contemporary art sale held by the prestigious Sotheby's auction house in New York.
His artistic legacy also lives on in Etnia Barcelona, in society and in the fashion world:  Since the artist's revaluation, the limited edition Basquiat Collection of sunglasses, which we created as a tribute to the artist, has become hot again. His complex and powerful works are the basis for our capsule collection J.M. Basquiat x Etnia Barcelona which is a homage to this countercultural legend. Comprising 4 models of sunglasses, each with different shapes and color combinations, the collection transmits the universe of street art and graffiti and is characterized by the patterns which take their design from the transgressive art of Basquiat. We chose three of the artist's best-known works and printed them on the temples: "Glen," "Fallen Angel" and "In this case."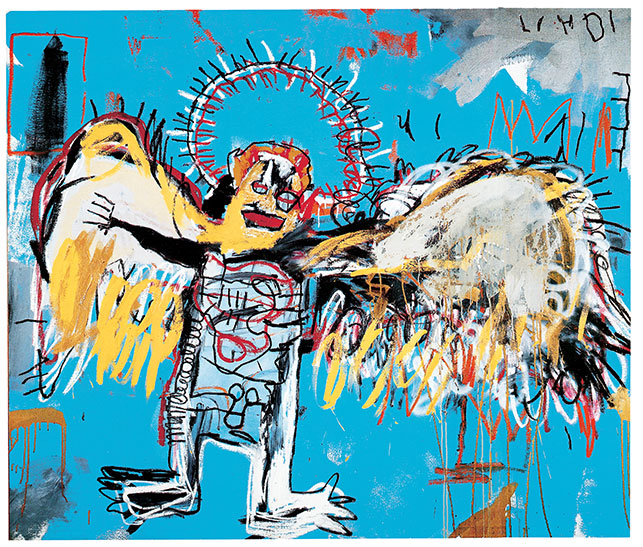 "Fallen Angel"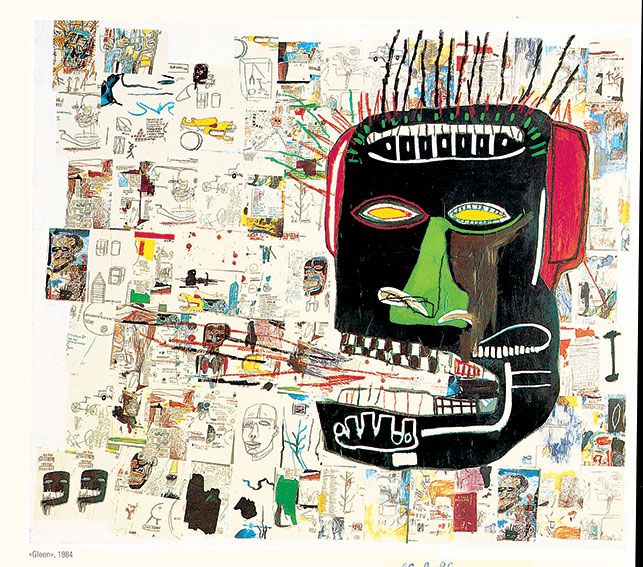 "Glenn"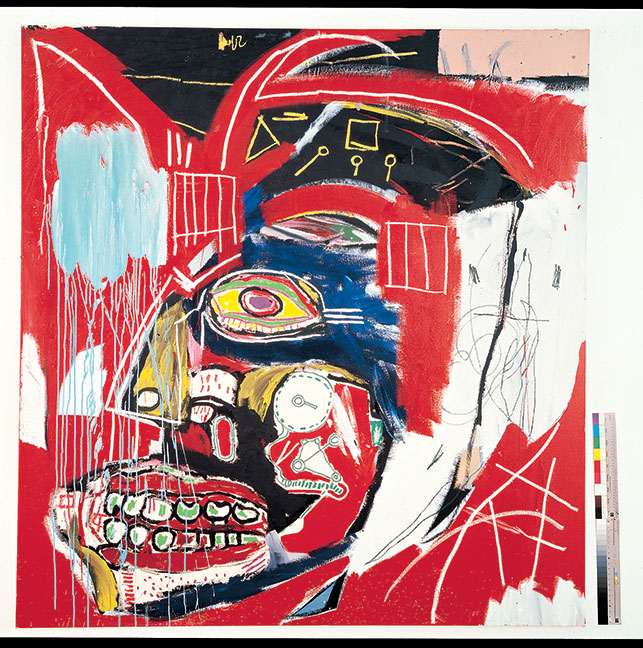 "In this Case"
Basquiat's iconic "crown" signature is encrusted in gold on the frame fronts, and we've matched the mineral lenses with the color scheme of the three works of art that inspired this collection. The three-pointed crown that the artist used as a symbol is an allusion to his legacy and a detail of the exclusive nature of these limited-edition glasses that have already been worn by such celebrities as the musician Jay Z – an admirer of Basquiat – and the model Chanel Iman.
We encourage you to seize the moment and pick up a pair of our "Basquiat Collection" sunglasses, which are sure to be hot this summer.
If, just like them, you also want to relive the indomitable and provocative spirit of Basquiat, have a look at our collection and get hold of your new Etnia Barcelona on our web.