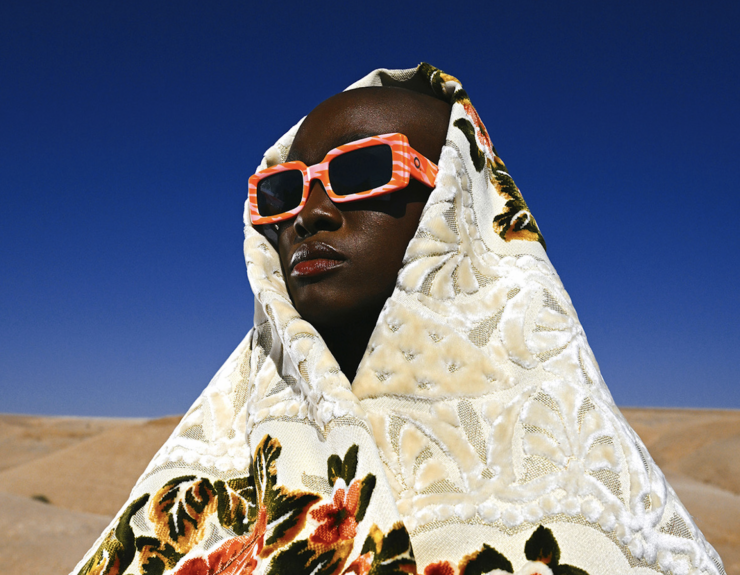 Achieving the age of 20 marks a significant change in anyone's life, and that's why Etnia Barcelona continues to celebrate its first score, one year after its actual birthday, with the launch of the new limited edition ZEBRA, Heritage Vol.3.
This time around, the Barcelona brand commemorates one of the iconic collections that marked its road to success, its Wild Love in Africa 2014 Collection.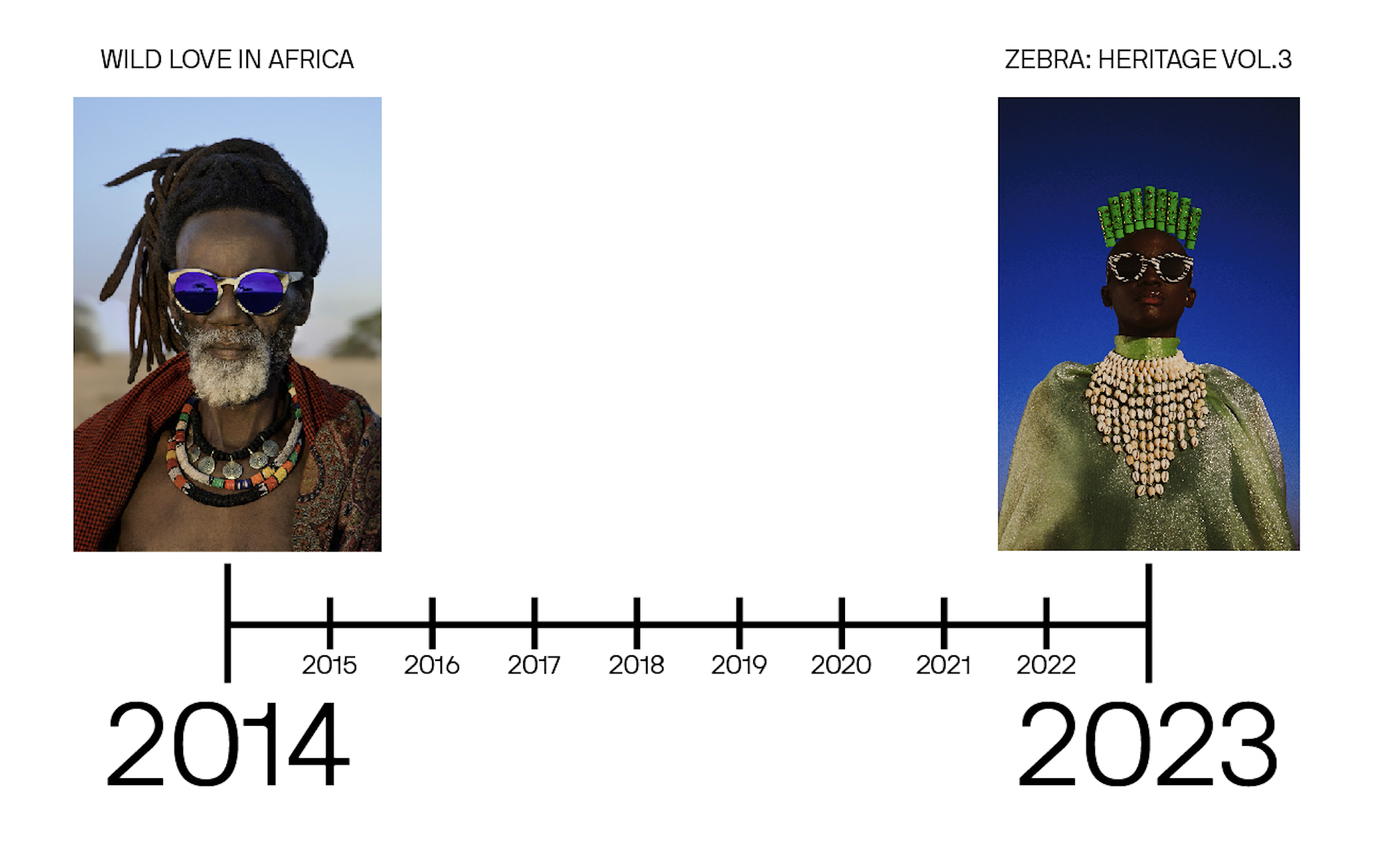 The new Etnia Barcelona Collection is a kind of love letter to Africa, to its culture, traditions and colors. The new models in the Heritage Collection tribute the continent and its textures.
Pop Art inspired shapes in acetates that reproduce animal print textures in vibrant colors like bubble gum pink, orange, fluorescent green, white or black.
3 models in 7 millimetre natural Mazzucchelli acetate, crafted in 3D designs which create topographical relief and add comfort.
Oversized frames ending in a substantial, gold encrusted temple tip. On one side, worked in the font created exclusively for our 20th anniversary while on the other, a symbol: an eye and bolt of lightning, an eye and lashes, an eye and a pyramid or an eye with false lashes, as a nod to the Anthony Burgess book or Stanley Kubrick film "A clockwork Orange".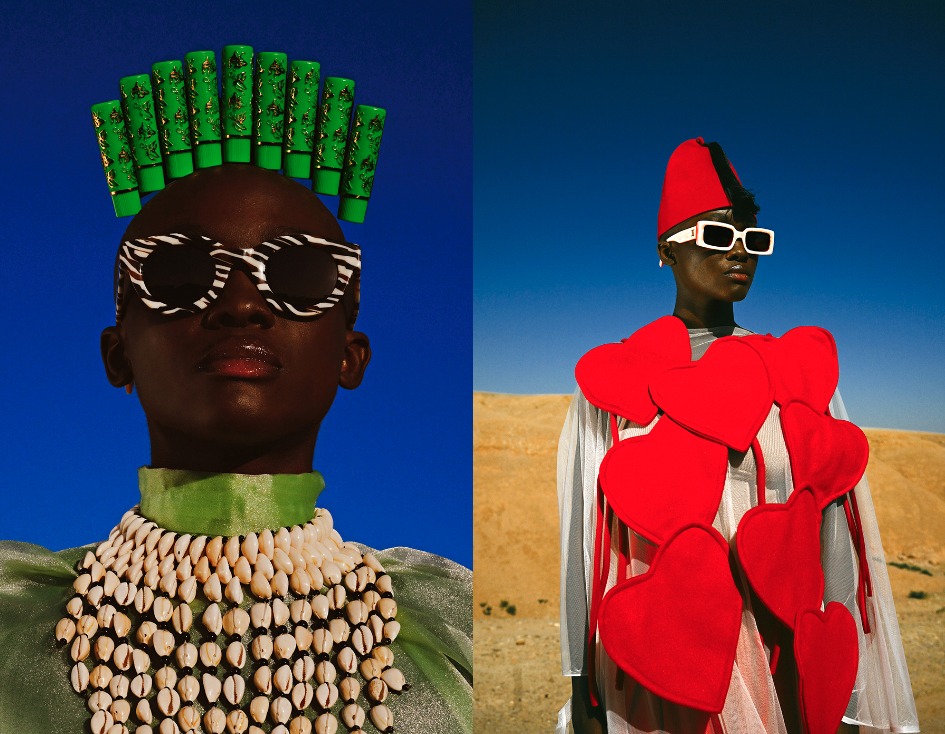 A celebration of the relationship between the brand and the world of art and culture through it collaboration with the boldest and most rebellious of artists.
All three models sport HD Mineral lenses to provide a unique visual experience, both in terms of color and quality, just as one has come to expect from all the brand's sunglass collections.
For the campaign, Etnia Barcelona has once again counted on the collaboration of the Moroccan born Belgium based photographer, Mous Lamrabat.
Art in its purest form with images glorifying Moroccan culture through traditional artifacts. A festive campaign with a blend of the joyful colors of the Zebra, Heritage vol.3 Collection and the shades of the African Desert.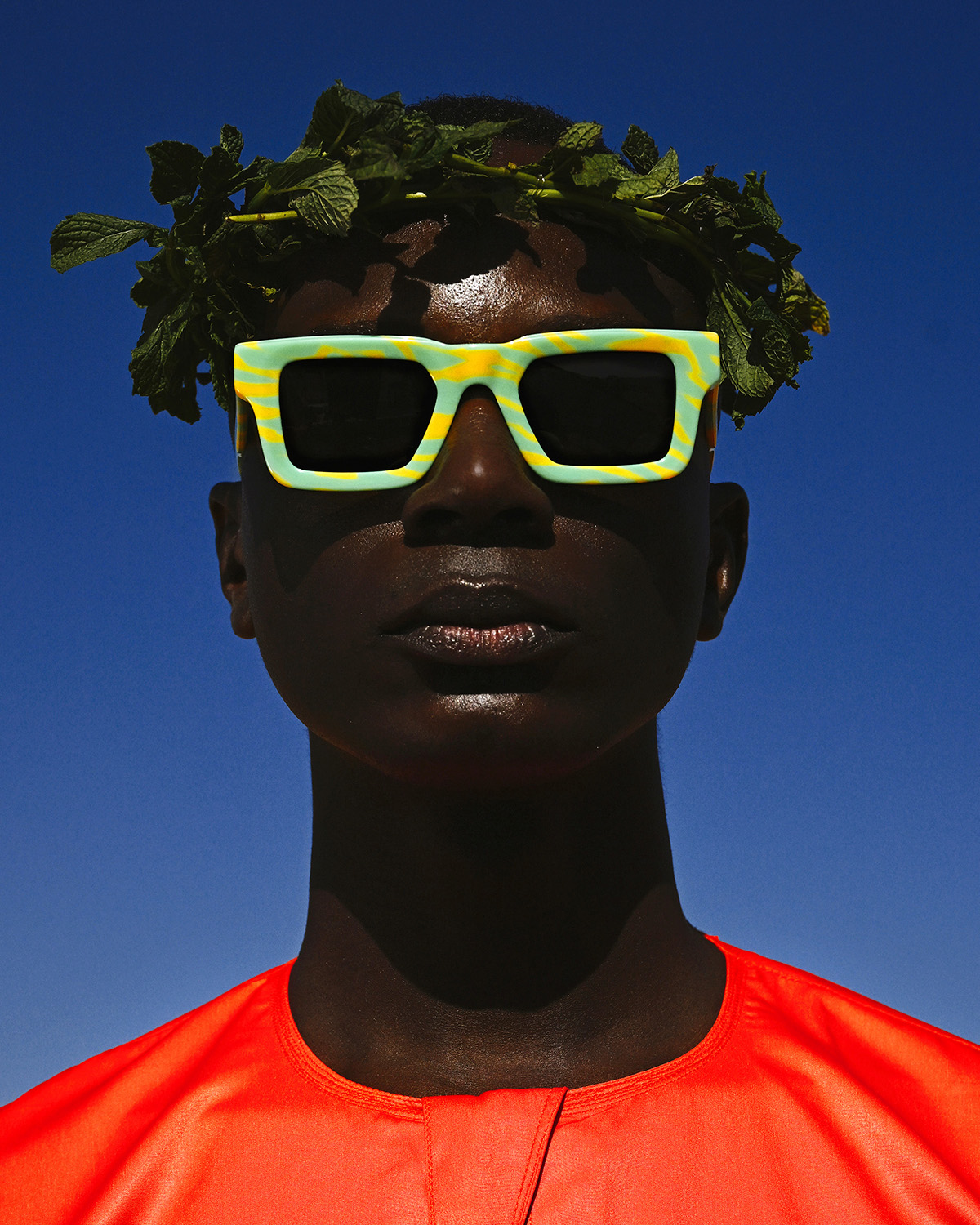 Powerful images that celebrate the art of tradition through a series of snapshots that build the fantasy world of Mous, decontextualising elements of Moroccan everyday life.
The pictures for the campaign are none too distant from those Mous uses for his own personal projects. In his own words: "Right from the outset I felt that Etnia showed a true appreciation of artists, that it was faithful to its DNA when collaborating with them".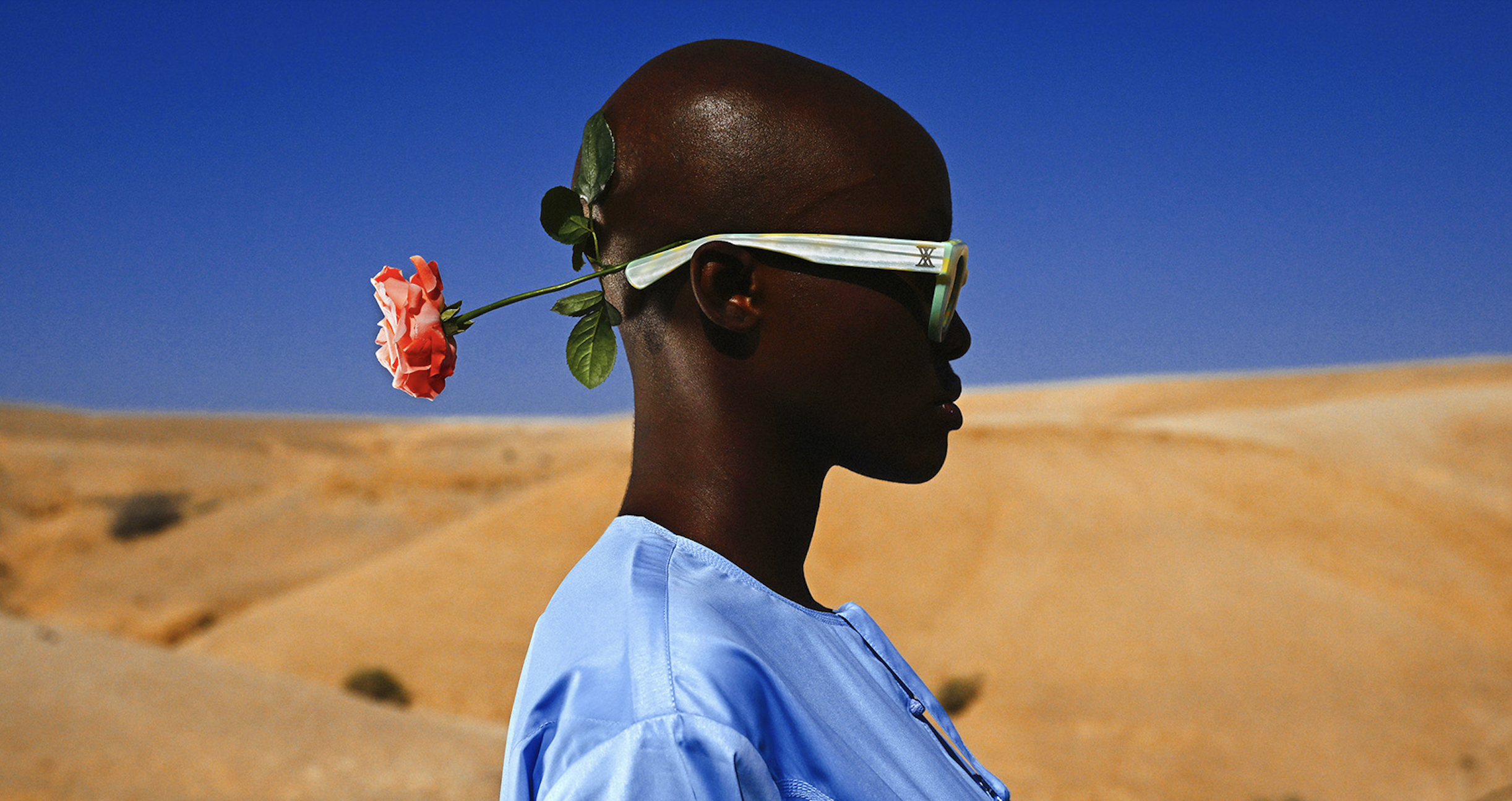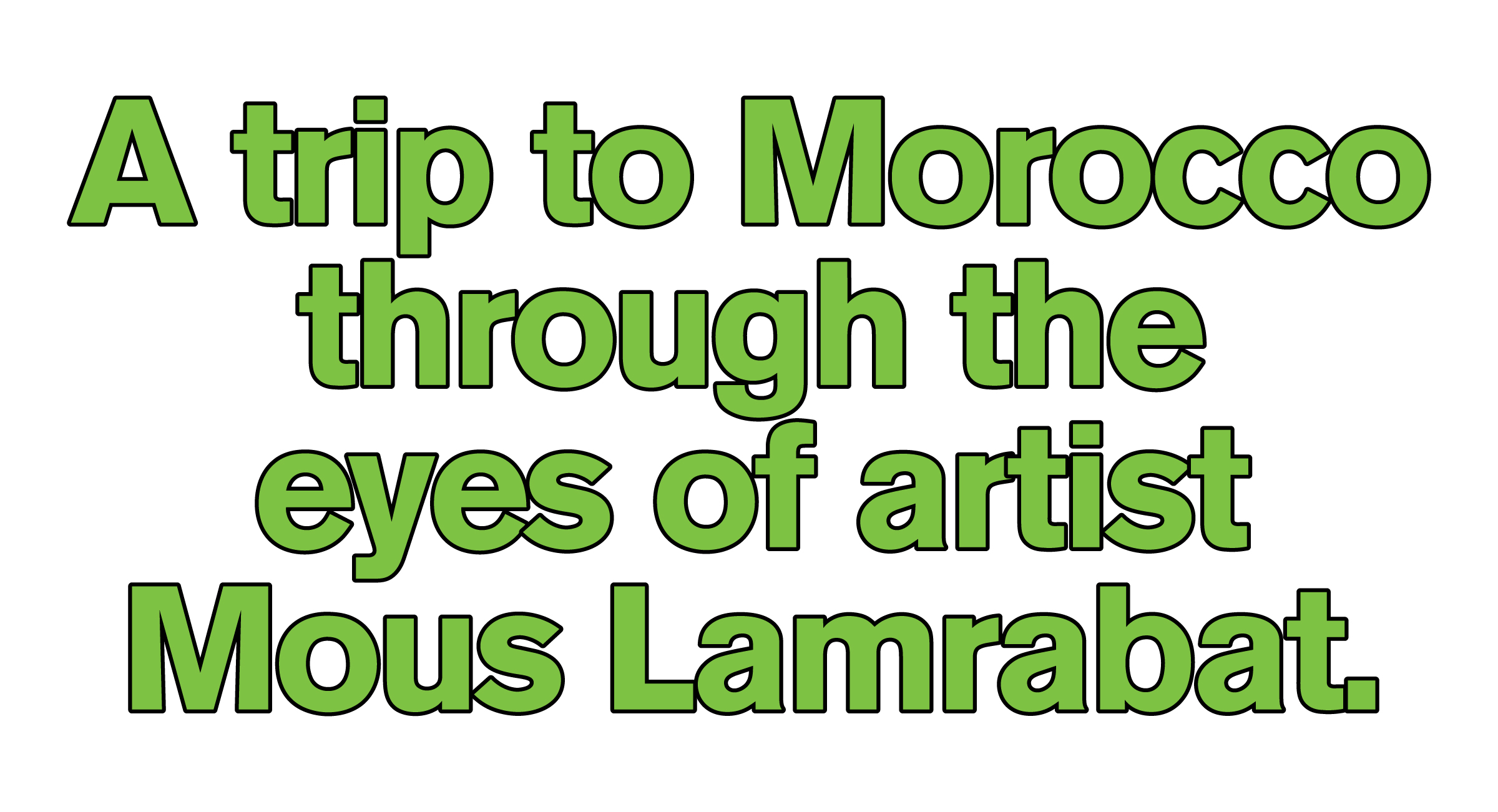 Mous Lamrabat
Mous Lamrabat (1983) was born in the north of Morocco and grew up in Flanders, Belgium. He is a self-taught photographer who graduated in interior design from the Ghent Royal Academy of Fine Arts (KASK).
His work is stimulating and at times presents a confrontational fusion, in which beauty and protest combine to create potent new.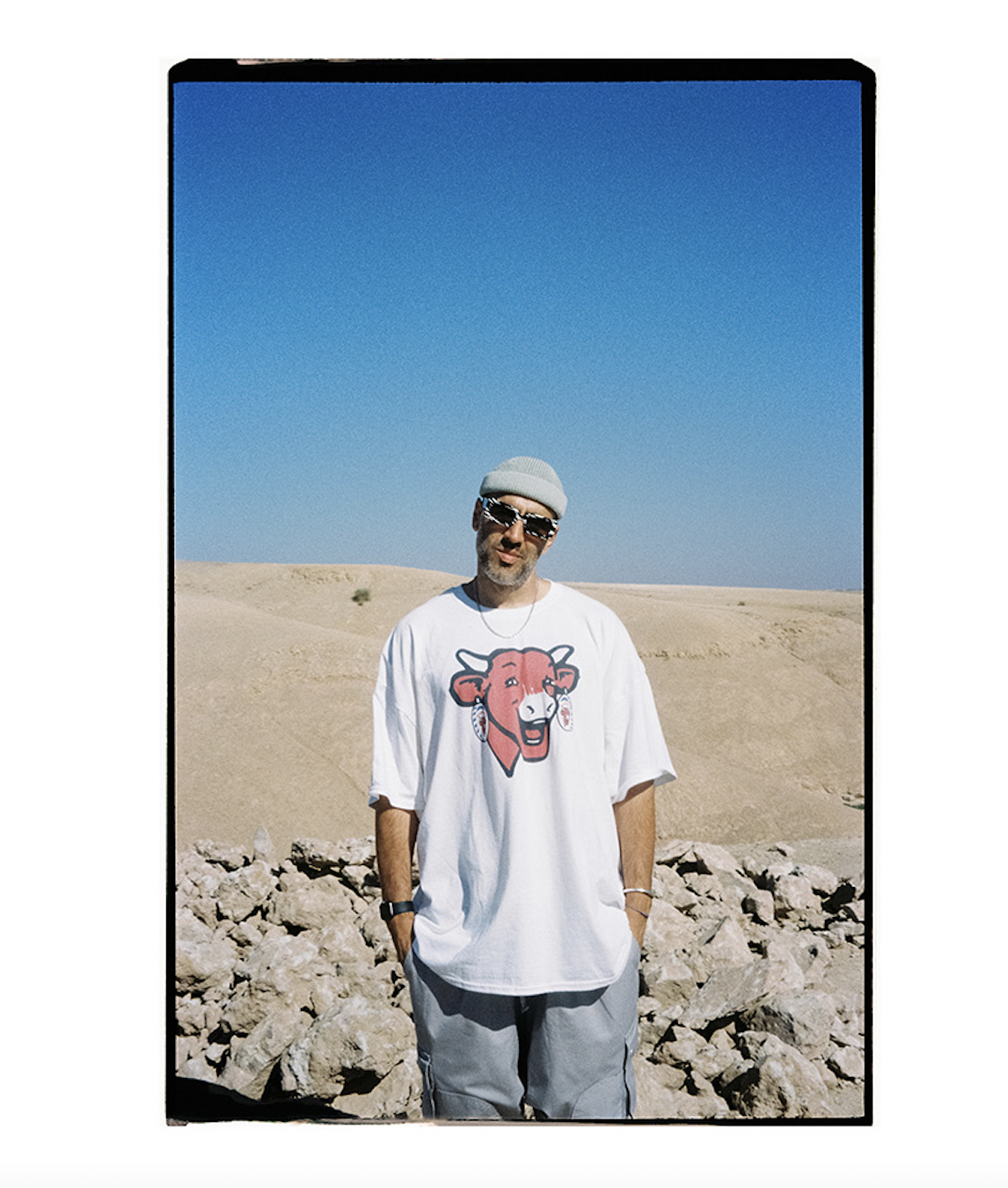 Short interview with Mous Lamrabat 
What do you most like about working with Etnia? What was your source of inspiration when shooting the campaign? How does color influence your work?
What I like about working with Etnia is the freedom it affords me. When I start thinking about ideas for the collaboration, I don't find myself obliged to go and look at what Etnia has done in the past and take that as my starting point. And when you get that kind of freedom, the sky is the limit. Of course, you do know that what you are doing is shooting a campaign, one and that it will be shared with the whole world, so you do need to bear that in mind.
My source of inspiration was Morocco. We were shooting in Morocco – my favourite place to shoot. It's so rich! Rich in inspiration, rich in colours, rich in history, rich in aesthetics, … Before this campaign we had done a shoot in Belgium, when movements were restricted by the pandemic. But even then, what Etnia really wanted was the type of photos I take in Morocco. So that's what I wanted to give them. Photos that were breathing Morocco. I just wrote down a few ideas while out walking with my girlfriend, Lisa Lapauw (who usually does my styling), around the old Medina. We just jotted down those things, you see everywhere – "What makes Morocco, Morocco?". And we came up with this series of objects that are like the "real souvenirs" of Morocco.
I never realised that my colours were something that defined my work until so many people started saying so. My love for and the choice of colours was unintentional. The colours in my work came straight out of my gut feelings. I guess that's why I don't shoot that much in Belgium (where I'm based), because the colours just don't "jump out at you" the way I like them to.
What would you highlight about Moroccan artistic and cultural heritage? Could you describe Moroccan culture in three words.
Moroccan artistic and cultural heritage is what makes the country unique. Every region has its own culture, habits… and they are all beautiful especially when you know the meaning of them and the stories behind them. It goes from food, to clothing, weddings ceremonies, etc.…. I'm sure that the way it is in many countries. That's precisely why I want to learn so much more about all the different cultures in the world, especially African cultures. There is so much genius and artistic creativity in these heritages. I guess that's why there are millions of artists who are or were inspired by African culture and art.
I would describe Moroccan culture as: Rich, timeless and eye-pleasing.
Are there any historical artists you admire? Tell us about your artistic references.
Hmmm, that's a tough question since I'm not familiar with that many artists. I kind of live in a small bubble and just do what I enjoy the most. I would be lying to say otherwise and just googled a series of artists with whom to impress you when answering this question. If there is one artist who really made me feel confident enough to do what I do… it would be Helmut Newton. He was always saying, "it's not about how technical you are but about the ideas you put in front of your lens". And that's what my work is all about … I know I'm not the world's best photographer, and I'm ok with that. I'd rather spend my time thinking about what to create through my lens. And if the idea is good… no one ever asks you what kind of lens you used… 🙂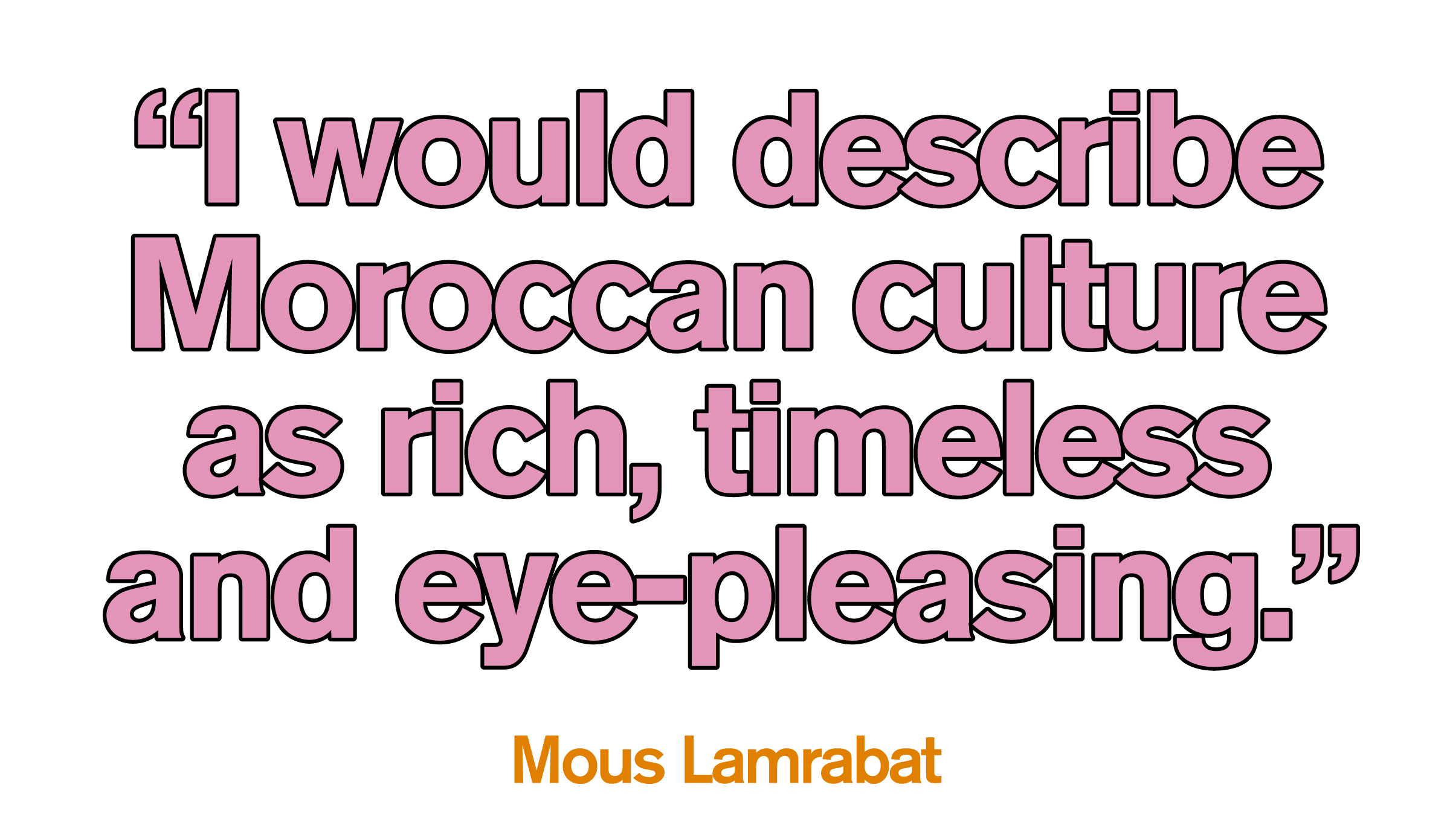 The ZEBRA, Heritage Vol.3 collection is now available at www.etniabarcelona.com, Flagship Store and selected opticians.
Etnia Barcelona Blog: ZEBRA, Heritage Vol.3: A trip to Morocco.